Former Wildkat makes big play to win Battle of Piney Woods for Bearkats
The stadium is roaring. Orange and white pom poms in the air. Everyone on their feet. With one minute and 43 seconds left, SHSU is up for a field goal to win the game. Number 49 takes a deep breath as he gets ready for the kick. The kick is up and good. The whole crowd roars, players celebrate and the audience high fives each other. The audience chanting "Sam Houston" covered NRG stadium. The kicker won the game on a very special night. 
On Oct. 2, Sam Houston State University went up against their biggest rivals, Stephen F. Austin University. The Battle of Piney Woods is known to be one of the oldest rivalries in college football history. After being down by 15 points in the fourth quarter, the Bearkats were able to recover and beat the Jacks by one point in the 95th match up between the two teams. Christian Pavon, former Willis Wildkat, kicked the winning field goal to keep the ten year winning streak alive. 
Pavon shows that even from this small town, athletes can make an impact in big time games. 
With adrenaline rushing, Pavon was glad to celebrate with his team after the game.
There is nothing like being a playmaker in a big comeback. 
"My emotions were through the roof, and it felt amazing to make that big of a comeback in that game," kicker Christian Pavon said. "It took a team effort and all the glory from God."
Presents aren't always in paper wrapping. That night was made even more special as Pavon was kicking off his 19th birthday on the field. 
"It was amazing to be able to kick that field goal," Pavon said. "It felt like the best present I could ever ask for." 
Football isn't just about the team, it's about the family. Pavon and his teammates work hard to keep a winning attitude on and off the field. 
"It's very special to me to be a part of this SHSU family," Pavon said. "I love the encouragement from my teammates and the productivity, whether in practice or at the games, to do our jobs to win. My advice to athletes wanting to go to college is to build yourself up. The only way to do this is work hard everyday and constantly get better at what you are doing." 
Pavon is not the only Wildkat who has a dream of Bearkat glory. Senior Zach Rogers wants to play for the team next year. 
"It would be really cool to be able to play with Christian," Rogers said.  "We already have a great bond from football last year, so I know we would be great on the field together."
College football doesn't just allow for players to have a family on the field, but also in the stands. Having support from the communities fires up the players.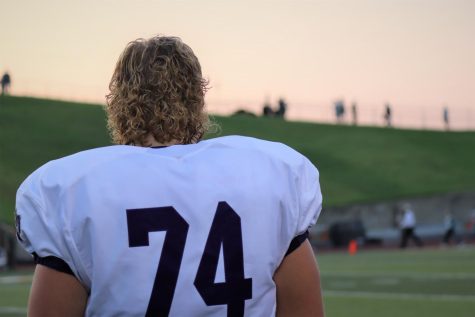 "I am looking forward to playing at SHSU," senior Zach Rogers said. "I like being able to be close to all of my relatives and have them attend every game." 
Athletes hope to move into the collegiate level after their success in high school. Senior Jadarius Brown has already committed to SHSU and plans on playing with Pavon next year. 
"I plan on playing on the field as a freshman," Brown said. "I would like to be a big time help in the program." 
College football is on a different level than high school, but it opens up more possibilities for growth. Players hope to grow into an effective playmaker that brings inspiration to others. 
"I will have many opportunities open up for me when I play for SHSU," Brown said. "I plan on using it as a way to punch my ticket into the big leagues, if it all works correctly," 
Though many teammates will turn into rivals after high school, they still want the best for each other. Wildkat football will always be there to keep them connected like family.  
"Playing against my teammates in college is a blessing and a curse because I love the guys on my team," Brown said. "To see us all thrive and go to the next level is a blessing in itself."
Leave a Comment
Donate to The Voice of the Wildkats
Your donation will support the student journalists of Willis High School. Your contribution will allow us to purchase equipment and cover our annual website hosting costs.
About the Contributors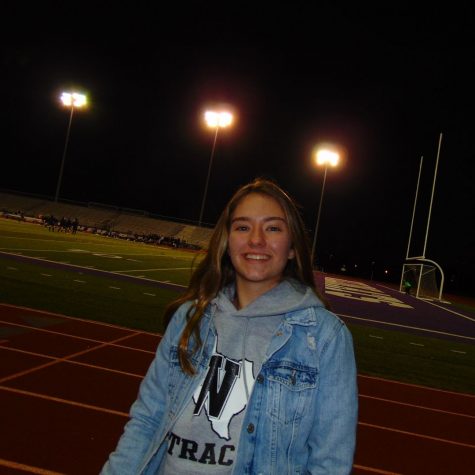 Stephanie Keele, VOW Multimedia editor
Stephanie Keele is a senior and the video editor. She is part of the UIL journalism team. She is a two time cross country regional qualifier. She is a...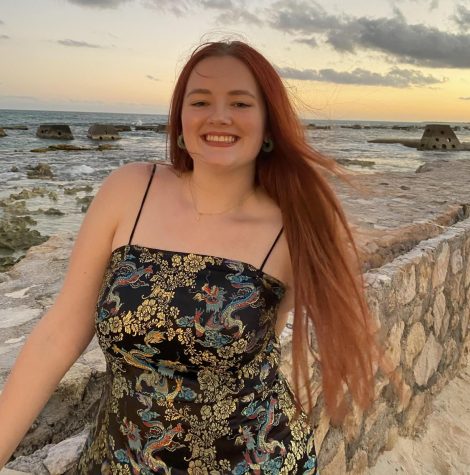 Summer Rains, VOW editor
Summer is a senior, co-editor of the newspaper and entertainment editor. She is also a member of the yearbook staff, four year journalism student and two...