Tennis honors seniors during match against Conroe
     Mother, sister, father, brother. The typical family. Friend, teammate, partner, rival. The typical tennis family. 
    Tennis has a special event held annually dedicated to the seniors on the team to recognize their achievements from throughout their high school experience. This year it was held on October 5th, and the matches were held at home. 
     "Senior night is more than just a night where coach Kemp and coach Parrott speak on our accomplishments," senior Jenna Dempsey said. "We are a family and a body of people who all are dedicated to similar things, school, tennis, work, and overall the general drive to be the best person we can possibly be. These factors, along with long practice days and match days, bring us together, creating a very closely-knit group of players that I will forever see as family." 
     Senior night is awaited with much anticipation, and arrives with expectations and dreams for the future.
     "Since being a freshman, and seeing my former senior teammates go through their own senior night, I had always looked forward to it," senior Macey Conatser said. "Though I was excited because I had made it to this point like many of my teammates before me, I didn't realize how much of a bittersweet moment it would be. Though I am grateful for this milestone, it became more real that the second family I have created with my team is soon not going to be around as much anymore. That being said, senior night only further solidified the thought that I only have so much time left as a member of this program, and that I should make the most of it."
     Seniors are in their last year of high school and will soon be entering a new world, so together with the people they have grown with over so many years they will cherish every moment  they spend together while they can.    
     "My feelings towards senior night are bittersweet," Conatser said. "I was very happy to share this moment with my teammates, and very excited to see most of the faces that have been beside me since Freshman year still there. However, that being said it only reminded me that those same faces will be going their separate ways soon, living their own lives, and that the time we have left as teammates is limited. Even though this is a year of lasts, I am extremely grateful that I was able to share this night with teammates that I can proudly call family."
     Seniors have committed themselves to their high school team for years, and throughout those years of dedication, they collected valuable experiences and accomplishments.
     "One thing that I love the most about senior night is isolating the large group of seniors from the rest of the team and standing back to see what we have all accomplished," Dempsey said. "We all have done amazing things throughout our years of being in the tennis program and we come together as a family to recognize and celebrate our achievements."
     While this night is dedicated to honoring seniors, the tennis team still did what they love most, play tennis.  
     "I opened playing mixed with my fellow senior Jenna Dempsey," senior Dale Carraway said. "We came out rolling and took an 8-1 victory to start the night, and then played singles and won 8-3. I just liked the atmosphere and it was a great way to close out our season. Senior night meant my last match at home ever which was exciting because we played extremely well and got an 18-1 victory."
     Senior night might have brought the realization that the journey with their teammates is coming to an end, but seniors are also ready to make their last season their best.  
     "I felt good about senior night," Carraway said. "A lot of people were sad but for me, I was able to reflect on the progress made individually and as a team, and it was exciting and happy and I know I have tournament season to keep improving and playing with my teammates, so overall I was very excited." 
     Playing tennis the past few years has left an impression on seniors, and the coaches and teammates they have shared this time with have also left an impact on how they felt on senior night. 
    "I opened tennis senior night with two really good matches with my partner Brenan Mansker and it was a blast to finish off the year with him," senior Colton Land said. "Senior night is an event to celebrate our own and our peers' achievements throughout the past few years while remembering the fond memories we've made with each other. I liked the speeches that our coaches gave about us. They were really heartfelt and nice. I felt that the senior night went really well and that the coaches really meant what they said." 
     This senior night was full of victories, cheers and the familiar guidance of the tennis team's long time coach.
     "Senior night was filled with many memorable moments," Conatser said. "One being, the pure enjoyment and happiness in my peers' faces while I was able to watch my teammates have a successful final match against Conroe. It was also nice to be able to lead into our senior night after that enjoyable team win. I really enjoyed being able to hear what stories or compliments our coaches had for my teammates and I. It is crazy to think that most of my senior class has been under coach Kemp's guidance for about seven years."
     Seniors have been able to see how their teammates have become winners after playing together since they knew nothing about tennis, so senior night is the culminating moment that all of their progress has led to. 
     "From hitting foam balls to being able to hit winners, the seniors have come a long way," senior Elisa Gomez said. "Senior night to me means having the last chance to live as a teenager and moving on to being an adult. It is a day where we can remind ourselves how hard we worked to become seniors and great athletes."
     Senior night did not pass without stirring up the emotions seniors have about memories made and memories to be made.
     "While I did not cry, I was very emotional," Dempsey said. "Spending almost 7 years with most of the people on the team, next year will be tough without my tennis family, who I knew was always there for me. We will all go our separate ways, but I pray we will all make a good effort to keep in touch because the players that participated in senior night, and those who will be seniors in the next few years mean so much to me and I can not wait to see the journey they will embark on in the future. We are all going to do great things one day, and senior night is one step closer to going off and doing great things."
Leave a Comment
Donate to The Voice of the Wildkats
Your donation will support the student journalists of Willis High School. Your contribution will allow us to purchase equipment and cover our annual website hosting costs.
About the Writer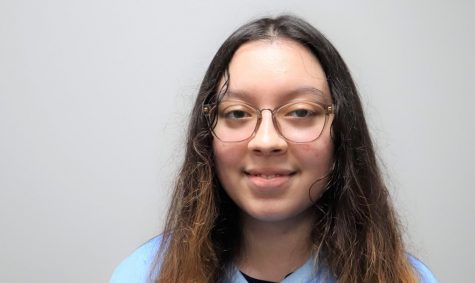 Rosalyn Gutierrez, VOW staff
Rosalyn Gutierrez is a junior. She has been in newspaper for two years, and she is in yearbook for the first time this year. She enjoys taking pictures...