Nominees given 'chance to shine' under homecoming lights
     The athletes shine on the field. The actor shines on the stage. The immigrant shines with pride of his story. The chef shines in the kitchen, and the athletic trainer and cheerleader shine on the sidelines while the students leaders shine in their clubs and organizations. 
     And on Friday night, they will all shine on the same stage as five girls and five boys will vie for the title of homecoming king and queen. 
     On October 22, 2021, students will gather to support the football team at Berton Yates Stadium for the annual homecoming game where the homecoming court will be presented.   
     "My best memory of high school is my senior year leading the student section for the football and volleyball teams," senior Marshall Niederhofer said. 
     Niederhofer takes pride in being able to support and represent the school by being involved in school activities and being on the homecoming court is another moment of pride for him.  
     "It means a lot being on the court," Niederhofer said. "Being nominated to represent Willis High School is an honor since I have always been really involved with the school and all of its sports and school spirit." 
     Being in a new school was a challenge Azungue was ready to overcome and he soon realized that the student would welcome him with open arms. 
     "I remember my first day in Willis," senior Karl Azungue said. "I was pretty shy and all, but immediately at the end of the day I realized that I would love this school and its students."
     For Azungue, being on homecoming court is a sign of his personal growth and a marking point for him to continue growing.     
     "It means a lot to me because since I came to the US I have always been shy and all, but this event demonstrates how I have and will continue to change over the years," Azungue said.
     A significant school victory in football has been the most memorable part of senior Zach Rogers's high school experience. 
     "My favorite memory is beating Conroe to advance to the playoffs," Rogers said. "It was really nice to beat some of my best friends to show them who really deserves to be on top."
     The people that have supported Rogers throughout his life have made the biggest impact on the person he has grown up to be.
     "My mom has been a huge supporter through thick and thin, and my dad has led me to be the man I am today," Rogers said.    
     The best memories are made when students get involved in school events and activities because it gives them a chance to have fun and appreciate their high school experience.
     "My favorite memory from my time in high school is when I got to dance for the Cinco de Mayo event my freshman year, and I also really enjoyed being a part of one act plays," senior Colton Land said.
     Land is showing his school spirit being on the homecoming court, and he looks forward to seeing his fellow peers' school spirit as well.
     "Being a part of the homecoming court means a lot to me," Land said. "I'm excited to be one of the groups representing Willis, and I love seeing the spirit among the students."
     Senior Mady Feist is involved in cheering for the school's sports teams and finds that she creates fond memories with people she has grown close to over the years.
     "My favorite memory is when we beat Conroe and advanced to the playoffs and getting to cheer with my best friends, Aubrey and Kayla, one last time under the Friday night lights," Feist said.
     The students on the homecoming court are motivated and supported by friends and family, and being elected by their fellow friends and peers is an accomplishment and memorable experience that they share with the people that matter most to them.  
     "Being a part of the homecoming court means everything to me," Feist said. "Getting to make my mom proud and doing this for her is everything. It means so much to me that everyone who nominated and voted thought I represented Willis High School in a positive way."
Leave a Comment
Donate to The Voice of the Wildkats
Your donation will support the student journalists of Willis High School. Your contribution will allow us to purchase equipment and cover our annual website hosting costs.
About the Contributor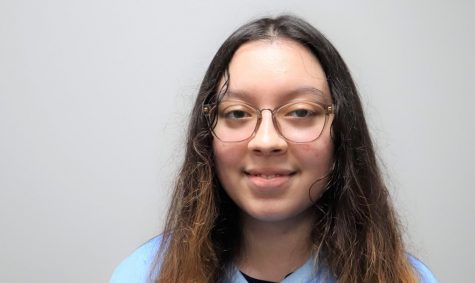 Rosalyn Gutierrez, VOW staff
Rosalyn Gutierrez is a junior. She has been in newspaper for two years, and she is in yearbook for the first time this year. She enjoys taking pictures...