Seniors crowned king, queen at homecoming game
Posters line the hallway. Nominees run around the halls and from class to class campaigning, saying, "Vote for me and I will give you candy!" Social media is filled with the smiling faces of each potential winner. It's homecoming week in Texas, and it all comes down to one moment on the field. 
One moment that is anticipated for years. 
One moment where only two students are chosen. 
One moment that could lead to tears of joy or sadness.
The court was made up of students from many different cliques around the school, making the votes between each nominee nail-bitingly close. The voting count was at an all time high with more than half of the student body voting. Each couple had an equal opportunity to win. Melody Medina and Ernesto Telles were voted as this year's homecoming king and queen last Friday. However, their fight for the crown was different from many of the other nominees.
Ernie and Melody did not plan on running for homecoming king and queen, and they were surprised when they saw their names on the nominations list, and they were again surprised when they saw that they had made court. 
"A lot of people are saying that us winning is unexpected," senior Melody Medina said. "I would say that it was meant to be."
The nominees are focused on listening for whether or not their name is called, but as soon as it is announced, they seek the comfort and expression of their friends and families faces. 
"It feels surreal, and I still cannot believe we won," senior Ernesto Telles said. "I was so happy to see all my friends and family cheering me on with a huge smile on their faces. To win it with one of my closest friends is amazing because we planned everything last minute."
The reaction from the student section was split, and either boos or cheers could be heard as Melody and Ernesto were announced as king and queen.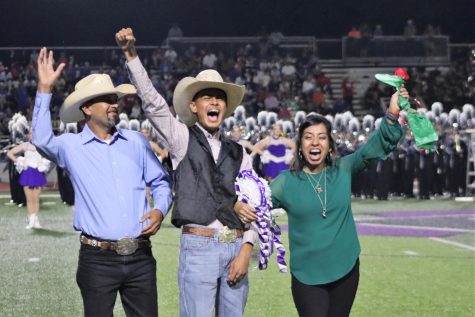 "There is no reason to put down other people because your friends did not win," best friend of Medina senior Kylie Santore said. "It was very childish and inconsiderate to boo."
The parents of the new king and queen were overcome by emotion as they watched their child win. The opportunity to watch their once little girl or boy be voted as the high school king or queen is an opportunity that will not repeat itself, and a memory that will be remembered forever. 
"I was very excited, very emotional and very happy for him," Maria Telles, mother of Ernesto Telles, said. "He's my only son, and now he's my king."
The court was made up of friends and strangers. Each couple competed together all the while getting to know each other better. 
"Even though I have not known Ernie and Melody for very long, seeing them win was so cool," senior Colton Land said.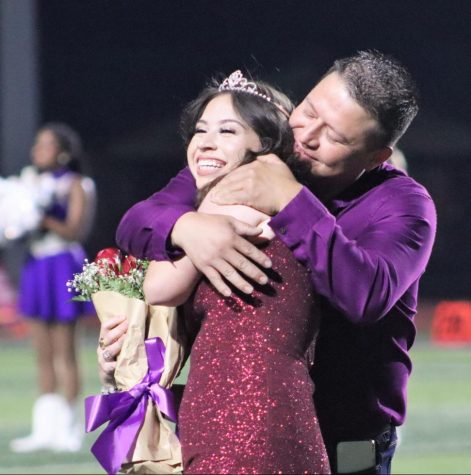 "They definitely deserved it."
The band plays a ballad and the Sweethearts shake their poms as the court is presented. But as the winners were announced, the field became quiet for just a second, and then cheers erupted. 
"Our friends are the best we could ask for," Medina said. "And a huge thank you to the band and Sweethearts, who stopped playing just to cheer us on."
The nerve-wracking moment is one that is remembered forever. The dream of winning homecoming queen or king and knowing that one has the support of the student body is a feeling that will give anyone a huge smile. 
"It was a beautiful moment with lots of tears, and a crazy group of people cheering for us," Medina said. "It's so crazy how it happened so fast and unexpectedly. Good things come when you least expect them. I love you Willis."
Leave a Comment
Donate to The Voice of the Wildkats
Your donation will support the student journalists of Willis High School. Your contribution will allow us to purchase equipment and cover our annual website hosting costs.
About the Contributors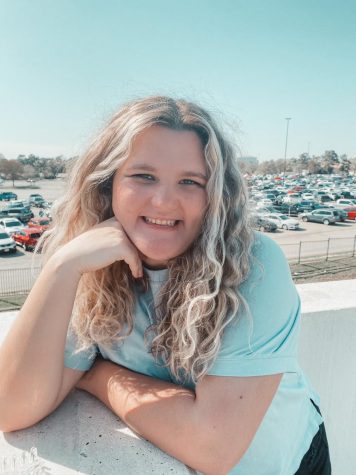 Katherine Lee, VOW editor
Katherine is a senior and co editor of the school newspaper. For the past 2 years she has made All-State Journalism Staff and made it to regionals last...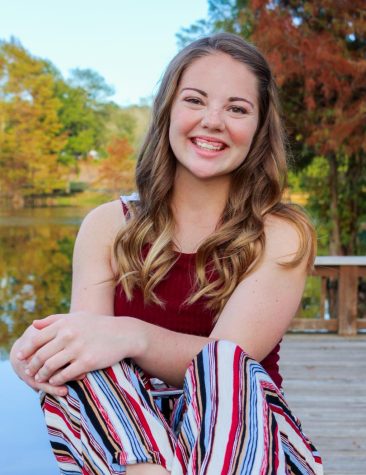 Heather Jackson, VOW photography manager
Heather is a senior on the school's varsity tennis team. Last Spring, she became a State Champion in Journalism UIL for News Writing in 6A. She made...