Christmas not only holiday celebrated this time of year
As Christmas inches closer and closer, many people are finding ways to get into the holiday spirit. While Christmas is probably the most popular holiday around this time of year, it's important to remember and acknowledge other cultures and their celebrations.
There are many interesting holidays and celebrations other than Christmas that deserve attention and appreciation.
One of the more well-known Winter holidays is Hanukkah. Hanukkah, commonly referred to as "the festival of lights," is a traditionally Jewish holiday, but can be celebrated by non-believers with assistance. Many people know of traditions like lighting the menorah and spinning the dreidel, but they don't know about the other fun traditions or what they mean. The eight candles on the menorah represent the miracle of the temple lantern burning for eight days. The symbols on the dreidel are an acrostic for the phrase, "A Great Miracle Happened There." One of the most overlooked components of Hanukkah is the food. Many fried foods are served during Hanukkah. From latkes, a type of potato pancake, to Sufganiyot, a type of jelly donut, to plain beef brisket, many delicious foods are served that might not be expected.
"
There are many interesting holidays and celebrations other than Christmas that deserve attention and appreciation."
— Timothy Gunn
Another popular holiday in the United States is Kwanzaa. Kwanzaa is a newer holiday celebrated by African-Americans that is modeled after ancient African harvest festivals and celebrates family and unity. Kwanzaa runs from December 26 to January 1 each year. During Kwanzaa, celebrants decorate their homes with fruits and vegetables, dress in special clothes, and light a candleholder called the kinara. The kinara holds seven candles, each of which represents one of the seven principles of Kwanzaa. The seven principles of Kwanzaa are unity, self-determination, collective work and responsibility, cooperative economics, purpose, creativity and faith. Another important part of Kwanzaa is reflecting on African history.
While many celebrate Christmas, not many think of the inspiration for many of their Christmas traditions. St. Nicholas Day celebrates the Christian saint who inspired the modern Santa Claus. It celebrates the actions of Saint Nicholas. His deeds include giving out sweets and small gifts to good children and giving coal, potatoes or switches to bad children. To celebrate St. Nicholas Day, children leave letters and treat for St. Nicholas and leave their shoes or stockings out for him to fill with treats and gifts. 
While some people might think learning about other cultures and their celebrations isn't important, it is. If practices aren't taught, they can't be remembered. If they aren't remembered, they'll cease to exist. It's also important to learn about other cultures so that people can better understand each other. 
There are lots of winter celebrations other than Christmas. They deserve to be talked about, taught, accepted and enjoyed. Go out and talk to someone about what they celebrate. The things that they say could be shocking.
Leave a Comment
Donate to The Voice of the Wildkats
Your donation will support the student journalists of Willis High School. Your contribution will allow us to purchase equipment and cover our annual website hosting costs.
About the Contributor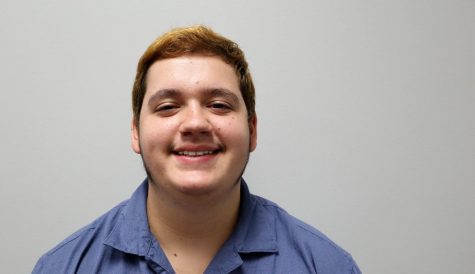 Timothy Gunn, VOW staff
Timothy Gunn is a senior and first year newspaper contributor. Along with newspaper, he is also actively involved in wrestling and drama. Timothy enjoys...