Wildkats rally to raise money for beloved classmate
Not everyone knew his name or his face, but those who did now have a giant hole in their hearts. Bryan Valencia passed away this summer just before the start of his senior year. To many students, he was just another classmate, but to others, he was a very close friend. 
In honor of their fellow class of 2022 member, students from the senior class who were close to Valencia have started raising money to help purchase a senior ad in the yearbook to help his memory last forever. The ad costs $350 and comes with a yearbook. Friday, Dec. 17 is the last day for students to donate.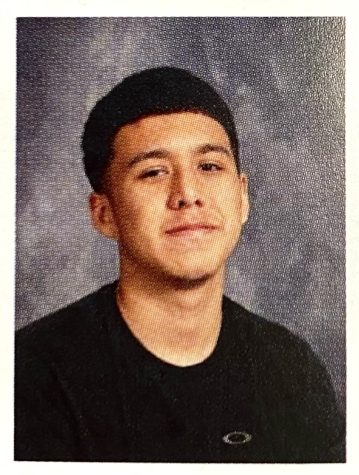 "I have several students who have written in their personal journals about Bryan, and I could feel the amount of love that surrounded him," English teacher Meaghan Tannehill said. "I wanted to make sure he was memorialized since he wouldn't be able to have a picture next to his friends and peers." 
Selfish and irresponsible are the basic teenager stereotypes, but members of the senior class are looking to change people's minds. This selfless act reminds teachers how wonderful high school students could really be. 
"I am so proud of my students for not just talking about their ambitions, but actually trying to make them a reality," Tannehill said. "They are making a difference for not just themselves, but others, which is important especially for their senior year."
The money for the ad is due by Jan. 31st. This goal is achievable as more and more people donate to Valencia's cause. 
"The increasing amounts of donations that we have already received makes me believe that we should be able to raise the money before Christmas break," Tannehill said. "This just shows the amount of love and respect that Bryan still has today and how much of an impact he has made on his fellow classmates."
Though many students didn't really know who he was, they still wanted to be a part of the cause. They feel that everyone deserves to be honored, especially if they are unable to participate in senior traditions. 
"I didn't know him all that well, but I knew he was a good person just based on the way people talked about him," senior Ximena Balon said. "I donated because I felt that he deserved to be with everyone else since he is missing out on senior traditions like going to prom and walking across the stage."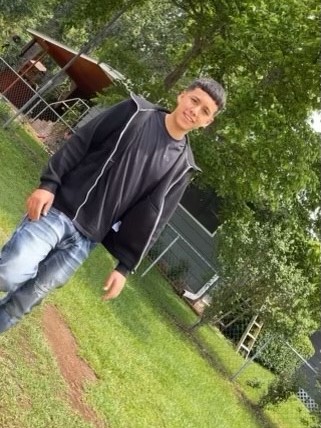 The care and love shown around campus aren't just by students, but also staff and administration. Teachers are contributing money to the page. Some staff members have volunteered to donate the remainder of the money, if the goal is not met. 
"I didn't have him as a student, but the students I care deeply about were affected by his death," English teacher Katie Kelley said. "Willis ISD is a family, and we need to support people in times of need." 
Valencia's death hit some classmates harder than others as they have grown up together all the way from elementary school. Classmates focus on remembering the good times. 
"He was my best friend, and we were always together hanging out everyday inside or outside school," senior Jose Rodriguez said. "I will always remember his laugh and smile because that was the kind of person he was, optimistic and happy." 
Some students walk through the hallways and feel as if they are missing their other half, but after being able to share their memories in their English classes it makes them feel as if they are walking alongside them again. 
"I am constantly reminded of him by my surroundings, and that's why I write about him," Rodriguez said. "It actually makes me feel like I'm talking to him, and I'm able to express my feelings towards him even though he isn't physically here to listen." 
Being able to get this page in the yearbook means that not only will Valencia be remembered, but his fellow classmates that helped make this dream become a reality. Those who donate are participating in something bigger than themselves – Valencia's legacy. 
"It would mean the world for me to make this tribute happen for him," Rodriguez said. "It makes me feel like I'm a part of something greater, and I hope to have others feel the same when they donate and show their support." 
"
I wanted to show everyone, especially his parents, that his memory will never be forgotten. "
— Jose Rodriquez, 12
After Valencia's untimely death this past summer, many students feel as if his memory needs to be shared this school year more than ever. Students are trying to memorialize their past classmate by giving him something that no one will ever forget, a page in the yearbook. 
"I wanted to do this for him because the timing of his death made me think that his memory wasn't always put out there," Rodriguez said. "I wanted to show everyone, especially his parents, that his memory will never be forgotten." 
Leave a Comment
Donate to The Voice of the Wildkats
Your donation will support the student journalists of Willis High School. Your contribution will allow us to purchase equipment and cover our annual website hosting costs.
About the Contributor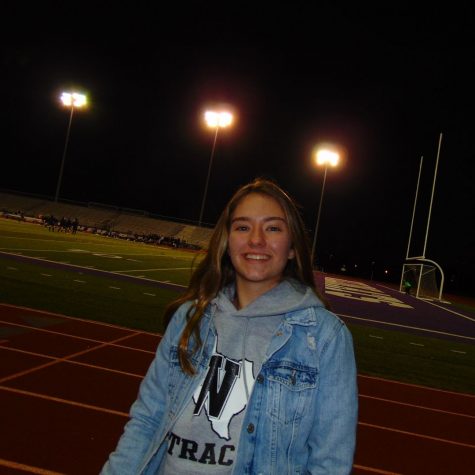 Stephanie Keele, VOW Multimedia editor
Stephanie Keele is a senior and the video editor. She is part of the UIL journalism team. She is a two time cross country regional qualifier. She is a...