Teachers take on challenge of service, gratitude
Staff development day created #whscares2022 to spread joy through the community
Groups of teachers scatter across Willis with a small sum of cash in their pockets. They search for those in need and find small ways to lighten the load of struggling community members through flowers, food, gift cards and so much more. One small $20 challenge monumentally impacted several individuals in the area. 
The teachers engaged in an out-of-the-ordinary staff development day on Jan. 4. The school received a $400 donation from an anonymous benefactor to do good in the community.
"Because I had the $400 and because we had a staff development day coming up, we divided the teachers into groups of six or seven, so there were 20 groups total, and every group got a $20 bill," principal Stephanie Hodgins said. "I didn't give them a whole lot of direction. All I said was 'Your task is to change the world for one person in the Willis community. You don't have to contribute more money, you can if you want to, but you don't have to, but you do have to spend all of the $20. You can't spend less.'"
After enduring unprecedented events as a school – quarantine, virtual learning and new regulations – things are finally getting back to normal with the start of 2022. 
"I think the challenge was just what we as a staff needed to do," advanced academics coordinator Amy Rogers said. "It has been a rough two years in education, and many people- myself included- needed that experience to reframe our thinking and shift our outlook to start the new semester." 
There is a group of teachers on campus who deal with referrals and analyzing behaviors of students called the Behavior Coalition. Their goal is to identify behaviors in students and find ways to correct them. Research has shown that a person can't be stressed and grateful at the same time, and the administrators did this activity to be an example to their students. 
"As soon as I heard the idea, I was on board," English teacher Chris Slovak said. "It's so easy to always get bogged down in your own woes, so an experience like this was welcomed. I enjoyed the experience and the reminder of how simple it can be to help someone in need,nd I look forward to doing it again." 
The holidays are usually seen as a time to be joyful and reflect on good times throughout the year, but they are not full of excitement for everyone. A group of teachers tried to help a family after a rough holiday season. 
"A student just lost his mother right before Christmas, and we just put together a basket for him with gift cards for places that have food," automotive technology teacher Patrick Allen said. "One of our team members took it to his house and delivered it. It was wonderful." 
Groups did all sorts of service activities. One, in particular, went to Kroger and, after speaking with the manager, received 17 flower bouquets to their efforts. They used the $20 in addition to other donations to buy gift cards and snacks to donate to the Willis Nursing Home and Rehabilitation Center. 
"We were both surprised and excited that the staff allowed us to not only deliver but hand deliver the flowers and snacks to the residents, as well as a Starbucks gift card to the staff for our appreciation of choosing such a tough job," Rogers said. "It was very rewarding to be of service to others and a bright spot in the day for people that don't get many visitors." 
One group even offered to help a woman who needed her car fixed. Her husband had recently passed away, and she had children to take care of but could not get to work due to her car situation. 
 "Between Mr. Slovak, Mr. Dufour, Mr. Hammond and myself, we are trying to help her out," Allen said. "Of course, we don't charge for labor in the shop, and Mr. Dufour is going to pay for the parts. She lost her husband and then she lost her job and had just bought a new car, so she had to sell it. We're just trying to help her out." 
While the staff was out on their service venture, an anonymous donor contacted Hodgins and said they would like to donate to the effort. They donated an additional $1000 so the program can continue.
"This is insane- that people came up with all of that in an hour and a half," Hodgins said. "Sometimes we will do activities that I think are fun and a few people might like it too, but I am telling you that every single person liked it. This whole thing started with a little $20 challenge. I had absolutely no idea that it would take off the way that it did." 
Hodgins hopes to do this activity for every staff development day coming up to spread service and the feeling of gratitude throughout the community. 
"I feel like we should do that every time we meet," Allen said. "It's not second nature to be grateful. We have to be intentional. We're not really thinking about it, so when we got this $20 challenge it honestly was a challenge."
Leave a Comment
Donate to The Voice of the Wildkats
Your donation will support the student journalists of Willis High School. Your contribution will allow us to purchase equipment and cover our annual website hosting costs.
About the Writer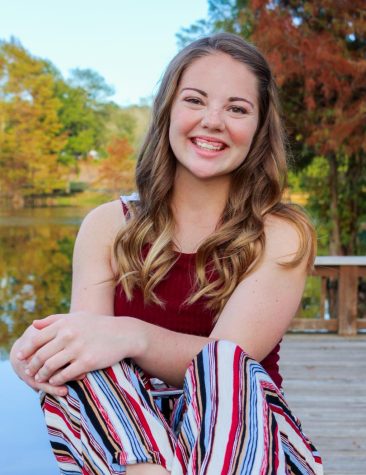 Heather Jackson, VOW photography manager
Heather is a senior on the school's varsity tennis team. Last Spring, she became a State Champion in Journalism UIL for News Writing in 6A. She made...