DECA heads to state, aspires for national competition
 The winning touchdown will earn a football player all the glory. Praise is given to the choir member with the voice of an angel. Respect is held for the debater that can convince a crowd he is right. Choir…football…debate are expected from high schoolers. Principles of Marketing, Principles of Business Management and Administration, Sports and Entertainment Marketing, Travel and Tourism, Principles of Hospitality and Tourism and Hotel and Lodging Management are what is expected from DECA members, and where the typical club member would want to reach state, a DECA member will reach beyond state and aspire for nationals.
After DECA's last competition, eight members will be competing in the DECA state competition on February 24-26, 2022 in Houston.  
"We began preparing for the competition a couple of months in advance by studying our different topics," junior Brittany Ramirez said. "We spent many hours reviewing past DECA tests and roleplays, as well as vocabulary. Before the competition, I was happy to be surrounded by my friends, yet I was extremely nervous. Despite this being my third year competing, the nerves never seem to disappear. I was scared of messing up my roleplay and not doing well in the competition." 
Competing for DECA brings the possibility for anything to happen. A competitor can advance to state, or not, and bears a pressure that can stir anxiety and other emotions. 
 "I felt a bit anxious before the competition but I knew that it would be ok whether or not I made it to state," junior Ivy Nguyen said. "During my event, I was trying to keep my mind off of the idea of competing so I wouldn't be anxious about it."
 While competitors are almost entirely focused on their event, there is still room in their minds for wandering thoughts. 
 "If I'm being totally honest I was mostly thinking about how much I wanted to take a nap after my role-play event," Nguyen said. "I was thinking about a lot of things like how I was stoked to go to state with my DECA friends. I was also thinking about how funny yet embarrassing it was when I tripped walking into my role play event because the bottom of my shoe came off."
 It's in the nature of competition for people to want to perform the best they can, so preparing for an event adds to a person's confidence and also the competitiveness of an event. 
 "Before the competition, I felt nervous because I had found out that my specific event was very 
competitive; however, I also felt confident because I had done everything in my possession to study and prepare by doing various sample events," senior Jennifer Mancha said. There is a rush that comes at the end of a competition that leaves competitors looking back on what they just accomplished.
"After the competition, I felt a sense of relief and excitement because I tackled every performance indicator and question being asked, which made me hopeful in regards to advancing to state," Mancha said. 
Nerves and anxiety are complimentary to competing in DECA, but reassurance is key to ease any doubts.
"My feelings during the competition were very confusing, I was nervous yet confident in my abilities and I can remember my hands shaking the whole time," Ramirez said. "I knew that all I had to do was be confident in myself and everything would turn out okay." 
 Reflecting on the competition, Ramirez was not completely convinced of her performance, but it led her to find faith in her team and look forward for the results. 
 "After the competition, I wasn't completely happy with my performance, but I didn't let that discourage me or my confidence in our entire school," Ramirez said. "I was pretty confident in the rest of our members and I was super excited for the awards ceremony."
Each competition requires a different skill set, and preparing for the contests requires a different type of studying.
 "I prepared for the competition by printing out study sheets and reviewing them," senior Melody Medina said. "I felt confident before the competition yet anxious. In my mind, I was hoping I would make it to state again. It would be a bummer if I couldn't do it my last year. I've made it every year since my freshman year and I'm now a senior. After the competition, I was very nervous, but I was excited to find out that I would advance to state!" 
With COVID restrictions last year, the competition was held virtually, so as the situation has improved the state competition will be held in person this year leading to new experiences for some members.    
 "I'm very excited about advancing to state because the competition is in person this year, which means I get to travel with my friends and have a good time," Mancha said. 
Many DECA members that advanced to state this year have made it this far before, and a new year of competition brings new hopes and aspirations.  
"This is going to be my third year competing at state, but only my second year competing in person due to COVID, so I am a little nervous, but overall I'm super excited about advancing to state and I can't wait to see what our other members accomplish," Ramirez said. "State is going to be so much fun and it feels amazing knowing that I'm going to be able to experience it with such amazing individuals."
Leave a Comment
Donate to The Voice of the Wildkats
Your donation will support the student journalists of Willis High School. Your contribution will allow us to purchase equipment and cover our annual website hosting costs.
About the Contributor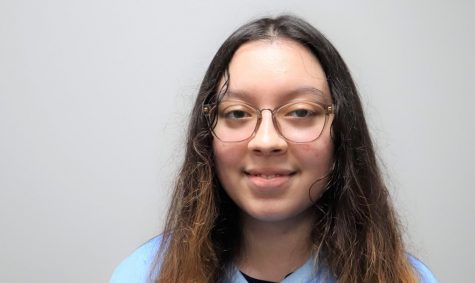 Rosalyn Gutierrez, VOW staff
Rosalyn Gutierrez is a junior. She has been in newspaper for two years, and she is in yearbook for the first time this year. She enjoys taking pictures...