New tardy enforcement causes students heartache
The days of skipping class, not getting counted as tardy and leniency have ended. Principal Stephanie Hodgins is enforcing trades in a new way.  This changes how tardies will work for the time being. Students that happen to be tardy must report to a "tardy station" to receive a pass before going to their assigned class. Some Wildkats are upset about this news.
Though tardy stations have caused students some inconveniences, there is no reason to be angry about them. 
For 90% of Wildkats, getting to class is easy. As long as students keep a pep in their step they should get to class on time. The few students that end up with a tardy slip complain about it, but if they were to walk as fast as others in the halls they would be silenced.
Tardy stations may be inconvenient; however, they help the teachers that have to deal with constant missing work. Chasing down a student to get them to complete their work can be a waste of time. Having them in class solves this issue. Being able to clear out the halls and get students where they need to be is the exact reason why tardy stations are being implemented.
"
Tardy stations are the price Wildkats are paying for the mistakes made the prior semester."
— Stone Chapman
In the first semester, there were 3,150 referrals written, half of which were related to truancy. Students were taking advantage of the apathetic way tardies were being handled. Tardy stations are the price Wildkats are paying for the mistakes made the prior semester. If students had gone to class in accordance with guidelines, they would not be paying this debt.
Hallway roamers argue that the tardy stations are inconvenient. Though they may be a hassle to deal with, they are ultimately what this school needs to keep a good attendance record. There are also very extreme cases when a student may need accommodations made. These students need to talk to an administrator or counselor on a one to one basis. 
Students could solve the "tardy station" problem by simply keeping up the pace in the hallways. Class is more important than roaming the halls.
Leave a Comment
Donate to The Voice of the Wildkats
Your donation will support the student journalists of Willis High School. Your contribution will allow us to purchase equipment and cover our annual website hosting costs.
About the Contributor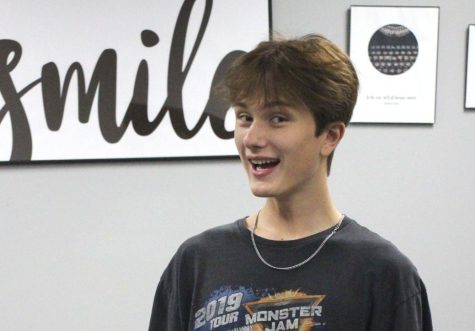 Stone Chapman, VOW Staff Writer
Stone Chapman has been on yearbook and newspaper staff for one year. After ending the 2021-2022 school year with a best of SNO award and story with 47,000...