Tennis tournaments back with spring season kick-off
Players awake to a dark morning where even the birds are still sleeping. They layer up and pack down all of their equipment in preparation for the long day to come. Loading onto the bus and trying to get just a few more minutes of rest, they set off for their tournament and the adventure that awaits them. 
The tennis team's spring season began last week with all-day varsity and junior varsity tournaments. From now until April, each team will miss one day of school a week to compete against various opponents in individual and doubles tennis. 
"I'm really excited for this season to start. It's kinda weird thinking of it as my actual last season, but I'm going to have fun with it and see just how far I can go," senior Ryan Glasgow said. "The spring is my favorite because you can medal individually regardless of how your team is doing." 
Tennis is unique because it has two seasons, one in the fall and one in the spring. The fall season is team tennis, while spring consists of individual singles and doubles tournaments that last an entire day.
"Fall season is much calmer than spring," junior Rohan Patel said. "The weather is not as cold, and it's after school. I don't have to make up any work. I have to pack so much more from clothes to food. I prefer the spring season's format though because the rewards are much better, and spending the whole day playing tennis is much better than being at school. I'm looking forward to all the new memories to be made and to hopefully get a medal at the first tournament of the season." 
Spring season usually comes with overnight trips for varsity, but last year, that was hindered due to COVID-19. These will be the first overnight trips for the team since 2020. 
"I will be making the overnight trips, and it's exciting to go play new teams outside of our district," senior Dale Carraway said. "It exposes you to new competition levels and playing styles. And it's good for the team to go out of town and get to be around each other outside of school and learn more about each other and see different sides of people you don't usually see outside of school.
In tournaments, each singles player and doubles team is entered into a bracket with about fifteen other teams. They compete for awards in first, second and third place as well as consolation. 
"My best tournament memory was the Livingston tournament from last spring season," junior Emma Baron said. "It was the first tournament of the season and in the finals, me and my amazing doubles partner had to play a very long match for first. Our opponents were making both of us frustrated with bad line calls and we ended up getting a line judge. and we ended up winning the match, which meant we won the whole thing." 
Matches are not the only memorable moments spring season provides. Because the team spends hours together at the tournaments, it's the little things that make it all worthwhile. 
"My favorite tournament memory is on the way to the Dallas tournament when a teammate threw up in her water jug, which made Jenna freak out so we had to pull over at the sketchiest gas station ever, and then Elisa started choking on a medicine pill and Heather went to try and help her," senior Emmalee Ascheal said. "It was the most chaotic bus ride ever, but it all made us laugh at the end." 
This will be the last season for the seniors with their team, and it has brought on mixed feelings for some of the players. 
"It's a bittersweet moment because I recognize that this is my final season playing for Willis and playing along with my friends and teammates," senior Macey Conatser. "However, I am still excited because I can't wait to jump back on the horse and compete with senior Colton Land in mixed doubles for the third year. I'm looking forward to competing back on the court and watching my fellow teammates compete and just enjoying the sport that I love." 
Leave a Comment
Donate to The Voice of the Wildkats
Your donation will support the student journalists of Willis High School. Your contribution will allow us to purchase equipment and cover our annual website hosting costs.
About the Contributor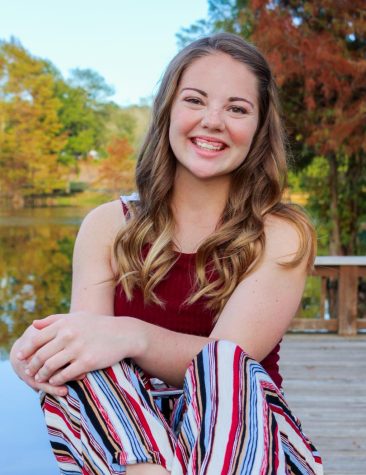 Heather Jackson, VOW photography manager
Heather is a senior on the school's varsity tennis team. Last Spring, she became a State Champion in Journalism UIL for News Writing in 6A. She made...