Percussion group overcomes obstacles to qualify for state
Competition set for April at Texas A&M
When looking at the path ahead a person may come across a rock in his way. Focusing on the rock he'll move around it and get over it, and then when he looks forward again he'll be met with a fence blocking his path. Intent on continuing forward, he'll hop over the fence and resume his journey, but as he walks down the path he'll come to face a tall wall that stretches into the sky. It may be out of his reach, but he isn't alone. With those who walk the same path, he will find a way to get past anything in their way and reach their goal.
The journey the percussion band members share is the same, and this year they have come as far as state and are hoping to make it over the final obstacle and place at state. The group has qualified for the Percussion/Winds State Championship Finals. They will perform on April 2, 2022, at Texas A&M Reed Arena.
"The percussion group is part of TCGC, the same organization Winter Guard competes under," band director Joseph Dittfurth said. "This is the first time they have qualified for state. They will travel to state in April, so they have time to perfect their work."   
Percussion band is a relatively small organization which means there aren't as many chances for competitions, but TCGC being one of the few competitions available, it stands to add a more competitive spirit in the players. 
"For TCGC, there is no area or region due to it being a smaller type of competition," senior Zane Martin said. "I was excited that we were able to go to state this year. Due to me being one of the only people left from our very first indoor percussion year in 2019, I feel like our program has achieved so much success in the span of three years!"
Making it to state is an accomplishment that takes a lot of dedication and practice, so the percussion band is putting in the work and time to prepare for the competition. 
"We have a month until we go to state for the competition, so we're doing practices every week," junior Tony Silverio said. "We're staying after school, maybe, two or three hours each Tuesday and Thursday, so we're working hard."
Individual efforts also add to the overall performance of a group, so putting in extra time to practice will serve to prepare the group for excellence in the competition.
"I am preparing for state by constant repetitions of my music as well as taking time outside of rehearsal to practice with other people in the group," Martin said.
Going to state for the first time presents new opportunities for the band members, and so far it is something that they enjoy and are motivated to go far.
"My motivation is just that I get to try something new," Silverio said. "Something that we've never done before. This is the first time we're going to state for percussion, so it's fun."
The percussion band's vastness stretches only to the few who are involved in it, so every competition counts.   
"I've been working hard for the past few competitions that we had," Silverio said. "We're kind of a small division of people in percussion band, so it was pretty nice that we get to go."  
COVID's long-lasting effects can be seen now through discouraged students leaving band, but Martin is set on rebuilding the percussion band that he is passionate about.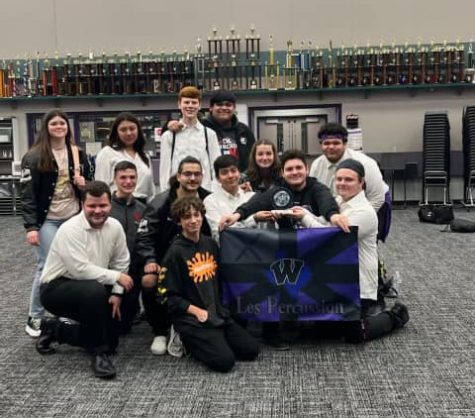 "My motivation is the thought that I do not want to leave this program worse than I found it," Martin said. "When I got here freshman year, this band was on a high from their first every time at state. Due to COVID, we have had a drop in participation and kids staying in band. Every time I go to a competition, I strive to do really well so that people notice what I'm doing and want to join! I don't want to let past generations down so I have to do all that I can to help get the program back into its rightful place!"
Martin hopes to prove that any obstacle or challenge the percussion band is met with, will be overcome through their demonstration of dedication and perseverance.
"My hopes for state are that we prove that even with COVID, even with this being our third year ever of doing indoor percussion, even with our lack of numbers, and everything else that was thrown at us, that we can still go there are do as good as we can," Martin said.
Leave a Comment
Donate to The Voice of the Wildkats
Your donation will support the student journalists of Willis High School. Your contribution will allow us to purchase equipment and cover our annual website hosting costs.
About the Contributor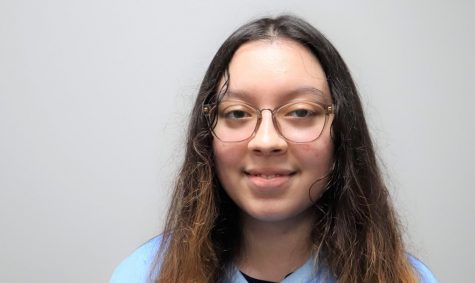 Rosalyn Gutierrez, VOW staff
Rosalyn Gutierrez is a junior. She has been in newspaper for two years, and she is in yearbook for the first time this year. She enjoys taking pictures...