Sophomore quarterback named top in Texas
Lagway receives attention from 18 Div. 1 schools including SEC powerhouses
The crowd roars as number 2 steps into the stadium lights. Walking out of the tunnel and stepping onto the turf his father once called home. Following in his father's footsteps, sophomore Derek Lagway is looking to make his own legacy within his family name. 
After leading the Wildkats in a historic season, Lagway, known as DJ, has received 18 offers from Div. 1 colleges across the nation. This four-star athlete was recently named the top Texas quarterback in the class of 2024 by Can't Miss Sports. He continued his recruiting journey at LSU and University of Houston this past weekend. 
"I've always prayed to get offers like this," sophomore Derek Lagway said. "It's just truly a blessing to have all this attention from recruiters."
Some athletes have a hard time staying humble after getting a lot of attention. That's what makes him different. Lagway uses the lessons he learned from a young age to become the person he is today. 
"It's really easy to stay humble through this whole process because I was taught at a young age that whatever God gives to you he can also take," Lagway said. "I just live my life through that principle." 
To many players, football isn't just about the game, but also the family it creates. Lagway continues to look for his future home in every visit he takes.
"What I'm looking for in a school is to just have a great family atmosphere and to have people supporting me through the good and the bad," Lagway said. "That's what all matters to me."
The quarterback wouldn't be the same without his offensive line as he relies on them to help push off defenders and get him space to make game changing plays. Lagway looks up to his lineman as they have helped him make history.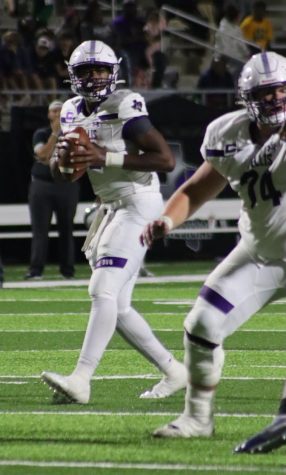 "My offensive lineman are probably the people who are special to me, because without them I wouldn't be where I'm at," Lagway said. "I wouldn't have any recognition so I appreciate them a lot."  
Lagway is a multi-sport athlete playing varsity football, basketball and baseball. He wants to continue his athletic career in college. 
"I chose football because I like the competition it brings," Lagway said. "I'm going to play both football and baseball in college."
Lagway isn't just a well-rounded player, but he also has a humble personality. His humility shows on and off the field as he becomes a leader and captain for the team. 
"My favorite thing about him is his humility," Coach Michael Wall said. "He's a special talent, but he's a humble kid and a great leader for us." 
Whether in a small town or a big city, special talent can be found anywhere. Lagway is no different as he shows everyone that there is something special about the little town north of Houston. 
"We've always told people that if you have talent, you'll be found," Wall said. "He certainly has talent, and everyone in the country seems to know who he is and what Willis has to offer." 
Teenagers are often stereotyped as immature. Lagway has helped break that by becoming a leader on and off the field. 
"He has high goals for himself and it's just amazing to see that kind of maturity," Wall said. "He carries himself like a senior, and he leads this program like a senior and so that's been very impressive."
"
What I'm looking for in a school is to just have a great family atmosphere and to have people supporting me through the good and the bad. That's what all matters to me."
— DJ Lagway
Visiting colleges is a crazy process as players fall in love with different aspects of every school. They are always looking for a program that can help make them shine.
"You just gotta sit back and take it all in and look for the best situation for you, either athletically, academically, socially, or spiritually," Wall said. "With just those things in mind, I can't imagine what is going through his mind right now because he has gotten more attention than I ever had."
Lagway's success on the field has brought many recruiters to the games. This past season has not only helped him, but other athletes get recognized for their special talents. 
"DJ's recruiting attention will bring more college coaches to Willis," Director of Athletics and Fine Arts Jason Glenn said. "This will allow us to promote more of our athletes and introduce them to all colleges." 
As more and more neighborhoods are being built around the area, students continue to flood into the school looking to make an impact just as Lagway has. A new recruiting twitter account was created to help encourage athletes to show off their talents and help lead them into a path of success. 
"Our area is growing fast and with that we will have more athletes move in," Glenn said. "We have to be prepared for what's coming, and DJ's college attention is going to open doors for all athletes." 
The support of his teammates and school family mean a lot to Lagway as he creates his own path to success. The only people who throw more support his way are his family at home. 
"It's a blessing to have such a great and supportive family," Lagway said. "I'm glad I get to create my own path in my family name." 
View Comments (1)
Donate to The Voice of the Wildkats
Your donation will support the student journalists of Willis High School. Your contribution will allow us to purchase equipment and cover our annual website hosting costs.
About the Contributor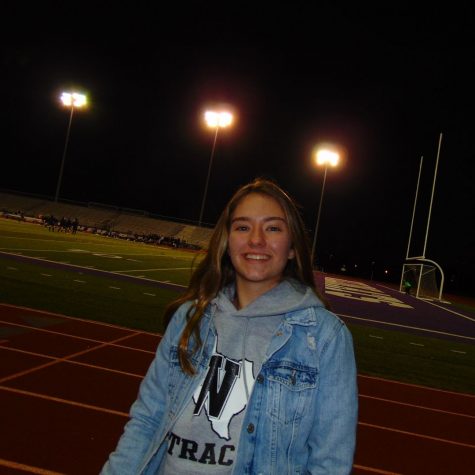 Stephanie Keele, VOW Multimedia editor
Stephanie Keele is a senior and the video editor. She is part of the UIL journalism team. She is a two time cross country regional qualifier. She is a...