Supply shortages cause demand for better cafeteria options
District employees strive to please students, parents
A parent walks through the bare aisles of a grocery store using what they can find to plan meals for the week. When they can't find their kids' favorites, they have to make do with substitutions that are similar or have to change the plan entirely. This is just one effect of the supply chain shortage, but for Willis, it is not one parent in a grocery store trying to feed a family of four. It is the district's child nutrition department searching through companies' inventories trying to feed 7,000 students five days a week, twice a day. 
Every week, there are substitutions in the breakfast and lunch lines to accommodate for the supply chain shortages and provide students and teachers with a diverse selection of food for every meal. Lately, the small and similar substitutions have changed to completely new items that now students and parents are noticing.  
Two years ago, the item substitution list would only have about five items in need of attention. That number has grown to 80 to 100 items every week the school is not getting from their manufacturers. 
"It's affecting us just like everybody else," district director of child nutrition Michael Northey said. "If you go to the grocery store, and you can't find what you need, it's like that, but we feed about 7,000 kids district-wide every day. The overall goal for us is to be a great food service program and make sure y'all eat because you are our customers."
Not many noticed the changes to their daily menu until a Wednesday favorite, orange chicken, disappeared from the line. This caught the attention of students and parents as complaints about the changes began filing in. 
"Y'all have been getting substitutes all year," child nutrition supervisor Bryanna Lashbrook said. "It's just lately, they've been drastic enough that people are noticing and complaining about it. It's just that lately, even the substitutes that we were getting are not available when that happens, I spend my whole day planning that out for you guys." 
In the heat of the COVID-19 pandemic, factories halted production, furloughed workers and gave truck drivers sometimes 15 extra routes due to the shortage. Many schools went back virtually in the fall of 2021, but Willis went in person and provided free lunch to all students while the supply chain puzzle still had missing pieces.
"We didn't go virtually at Willis, so everybody came back full force, and then everybody ate for free," Northey said. "People weren't working, so there weren't enough truck drivers. That's just the way it goes. It's out of our control."
The war in eastern Europe has not helped the situation. It has only added to the shortages and increased the workload of the employees of the district's nutrition department. 
"They say next school year will be better, but I really don't think so," Lashbrook said. "Everything is all involved. The stuff going on right now with Ukraine and Russia, that's affecting us too. If things keep going like that, I can't see it getting better, but it will probably get more stable."
The cafeteria workers see these changes every day. Unlike the district workers, they are able to see firsthand how it is affecting the students. 
"It's not affecting us, but it's affecting y'all," cafeteria worker Robin Lowden said. "It hurts our kids. We can't get the things you're used to. It hurts you guys way more than it affects us."
Despite all of the work put in to get kids the food they want with the nutrition they need, it is still discouraging to some students when they can't find the foods they are used to enjoying. 
"They keep changing things, and the food gets worse instead of better when they change it," senior Megan Martin said. "I used to get the nachos every day, and all of a sudden we got less chips, the meat was horrible and the cheese was liquidy."
The supply chain is affecting the students and the district on a daily basis. Though a lack of workers is one of the causes of the supply chain issue, the district employees have not skipped a beat on doing their best to get students what they need. 
"We are trying," Lashbrook said. "When we see somebody not happy, we are really trying to recoup from that and make sure that you guys know that we aren't just trying to give you something that's not good. If something's wrong, we want you guys to let us know, so we can improve on that."
Leave a Comment
Donate to The Voice of the Wildkats
Your donation will support the student journalists of Willis High School. Your contribution will allow us to purchase equipment and cover our annual website hosting costs.
About the Writer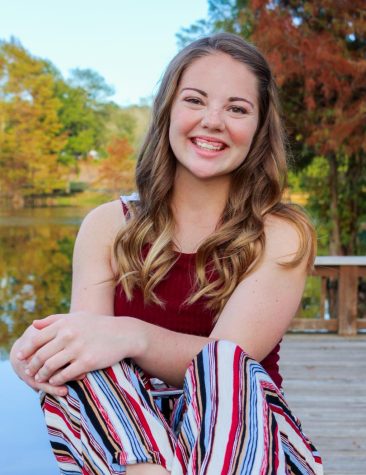 Heather Jackson, VOW photography manager
Heather is a senior on the school's varsity tennis team. Last Spring, she became a State Champion in Journalism UIL for News Writing in 6A. She made...