Wildkat makes history as first female to earn welding certification
It is the first day of sophomore year. Kendall King makes the hike to the CTE building, ready to meet her new teacher and classmates. She walks to the welding shop, following in the footsteps of all the family members that came before her. She excitedly passes under the threshold and is greeted by a confused, "are you in the right class?"
Sophomore Kendall King is the first female in the history of  Willis High School to earn her American Welding Society (AWS) Welding Certification. She earned this honor with 60 others in her class, but she is the only one of them to have made their mark on Willis female history. 
"My dad is a welder and so was my grandpa," King said. "In my family, all the guys were welders. I wasn't driven to do it last year, but once I got the hang of it this year I kept improving. The improvement made me want to keep on doing it."
On her first day, some thought she had wandered into the wrong classroom. Little did they know, this girl was exactly where she was supposed to be.  
"It didn't bother me," King said. "It was just something that people did. I didn't care about it too much. It does hurt my feelings when people keep asking why I was in there."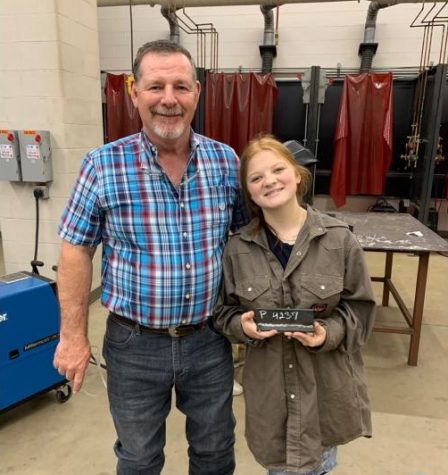 Kendall King comes from a long line of welders and plans to use her new skill in the future. 
"I want to be one of the shop welders that do it in their own time," King said. "I want it to be a hobby but I don't want it to be my main job. It's just going to be one of those side hustles."
Though King does not plan for a full-time job in welding, she does have other career aspirations for the future. 
"I really want to be an ag teacher because I feel like the ag teachers have the most fun," King said. "I would also want to be an English teacher. You come across so many good teachers and so many bad teachers and it's no wonder kids don't like schools." 
King was not the only person to earn their certification this semester. She was able to receive it with 59 of her classmates. 
"I have gotten my certification in welding," senior Kayden Corley said. "After high school, I plan on going to trade school to get my professional license to be a welder."
Kendall did not go into class with high expectations of having many girl friends. There were only two girls in her welding class this year, and King was the sole female to earn her certification. 
"There is me and another girl in my class," King said. "I figured I was going to be the only one to take it. At first, she wasn't in there, and I didn't think I would be the only one to pass, but me and her were the only ones to take it."
In a classroom full of boys, there is never a dull moment. The welding environment is not what people see in their typical core classes. 
"It's fun," King said. "There's always something to do. They're always doing something. There's always going to be that one kid that says something and everyone thinks that's a good idea." 
Welding is no easy task, especially when the student doesn't fit the stereotypical profile. King did not let this get in the way of what she desired to accomplish. 
"I feel like most of it is your mentality," King said. "It's something you don't just get good at. You mess up and people say well you're a girl of course it looks bad. It was hard  at first, but then, it got easier after Thanksgiving break." 
Leave a Comment
Donate to The Voice of the Wildkats
Your donation will support the student journalists of Willis High School. Your contribution will allow us to purchase equipment and cover our annual website hosting costs.
About the Contributor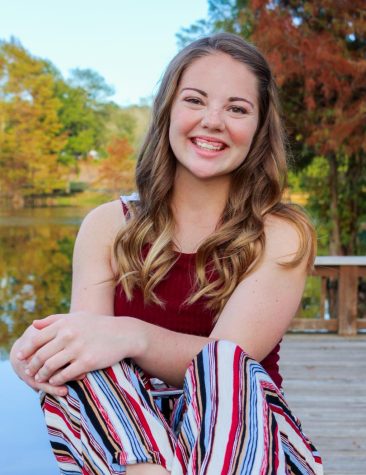 Heather Jackson, VOW photography manager
Heather is a senior on the school's varsity tennis team. Last Spring, she became a State Champion in Journalism UIL for News Writing in 6A. She made...