English teacher begins around-the-world journey in the Atlantic
A young child sits in his seat as the boat makes its way to their fishing spot in Trinity River. He casts his small rod, bobber barely visible due to limited early-morning light. He carefully watches and waits, savoring the quiet peace of sunrise on the lake and chirping crickets. Little did this boy know, one day, the water would become his home. 
Freshman English teacher Anthony Lane will leave a life of teaching to live on a boat with his 15 year-old son. They will sail together indefinitely as they strive to experience all that life has to offer. 
"Last year, I nearly died from COVID-19. After 40 days in the hospital, I experienced a full-on crisis of identity," Lane said. "Some might say I'm experiencing a midlife crisis. I think the truth is a little more complex. I realized that life is short, and I am not happy with how I am living it." 
Last summer, Lane met a couple while in the U.S. Virgin Islands. This couple lived on a 44 foot boat, introducing him to an alternate lifestyle. 
"They have already seen so much in the two years they have lived on the boat," Lane said. "I was completely envious. I was also looking for a dramatic shift in the direction of my life, so I thought about it for a few weeks and decided that I would like to give sailing a shot." 
Sailboats provide sailors with the opportunity to see the world from a different perspective. It is also a way to have experiences at a more affordable price. 
"The decision to move onto a sailboat is born from two different realities. First, I want to see the world," Lane said. "Second, I'm not a trust fund baby. Mom and dad didn't leave me a million dollars when they died. In order to see the world, I have to do it on the cheap. That's why I bought a sailboat."
Lane will not be alone on his endeavor, his son will be his crewmate and roommate. This time will be a learning experience and age of bonding for the both of them. 
"My son is 15 years old," Lane said. "He's autistic. He'll never be able to live on his own, and he likely won't be able to work. He has spent his whole life separated from everyone else. He loves his dad though. I was not going to take this trip unless he could travel with me. He loves the water. He also thrives at repetitive tasks. We still don't know how he'll feel about the trip, but I have a feeling it will be an incredible experience for him."
Needless to say, a change like this requires a lot of preparation. Lane has already purchased much of the necessary supplies, and must have a balance between price and comfort.  
"There are important considerations," Lane said. "For example, if the goal is to travel cheap, how do I maintain a certain level of comfort? I have already purchased solar panels and batteries. I also have coast guard emergency equipment, clothing, medicine, first aid kits, etc."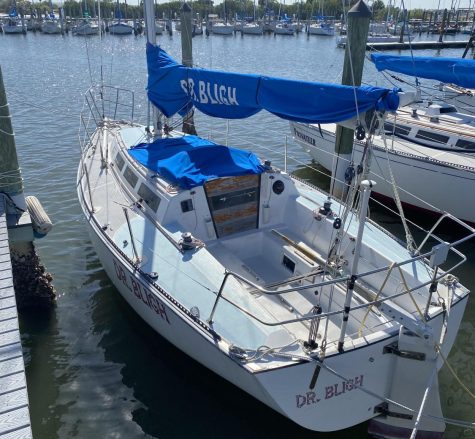 Anthony Lane was not a sailor when he decided to change things up. He has been taking sailing classes and still plans on practicing to have a solid foundation before living on open water.
"The sailing lessons I am taking are pretty intense," Lane said. "I'll spend four days and nights on the boat with a certified sailing instructor. I'll also spend the next few weeks sailing with a group class in Kemah on Saturdays and Sundays." 
He will spend a majority of the time sailing on the Intracoastal Waterway (ICW), a canal that runs from Florida to New Jersey. 
"I will sail up to the northeast coast, following the couple I met in the Virgin Islands, and enjoy the summer in cooler weather," Lane said. "Around November, we will start heading south. We will sail from New York to the US Virgin Islands. It will take a few weeks to complete this journey."
Lane is not leaving on this trip without difficulty. He has two daughters, one who is starting college, and another in middle school. Being without them will prove to be a challenge for their father.  
"The hardest part of the trip is that I am leaving my daughters behind," Lane said. "My youngest, still in middle school, is staying with mom. I wouldn't do this trip unless I could speak to them almost daily. My kids are my life. It's going to be tough to make it without my girls." 
One high point of the trip will be jumping into 14,000 feet deep water, halfway between Puerto Rico and the Virgin Islands. Lane and his son hope to spend time swimming everyday and even snorkeling to see ocean creatures. 
"I think I'm most excited to see my son live a new life that is more suited for him," Lane said. "He has a lot of stressors right now, and I feel so bad for him every time he struggles to adapt. He has no friends. He struggles to connect with anyone. As his best friend, I want to see the profound joy of him diving off the boat or laying on a beach on an uninhabited island. Don't get me wrong, this trip is for me too, but Ethan is the most important person in the world to me. I'm excited to see how this trip benefits him." 
Life can sometimes pass right by, and Lane hopes to find a sense of peace he felt so long ago. This adventure will allow him to live in a different manner than he has in past years. 
"I want to experience that level of tranquility again," Lane said. "In the modern era, life moves so fast. Everything around us changes quickly, and the result is that so many of us suffer from tremendous anxiety. I want life to slow down, and I want to feel the same peace that I felt as a kid fishing on the Trinity River. My greatest hope is that I feel at peace with this decision." 
View Comments(1)
Donate to The Voice of the Wildkats
Your donation will support the student journalists of Willis High School. Your contribution will allow us to purchase equipment and cover our annual website hosting costs.
About the Contributor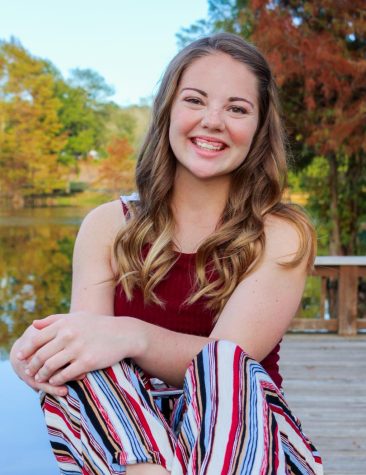 Heather Jackson, VOW photography manager
Heather is a senior on the school's varsity tennis team. Last Spring, she became a State Champion in Journalism UIL for News Writing in 6A. She made...