New Sweetheart director introduces induction tradition
Fifty years in, and the Sweethearts are still creating new customs.
The Sweethearts held an induction ceremony on Thursday, July 28. This officially marked the beginning of the year for the team, and while the ceremony is a new custom, courtesy of new director Kaylee Trotter, the event was met with open arms by Sweetheart members. 
"I absolutely love the traditions that Trotter is implementing," senior Alyssa Platt said. "I love that she is taking the base of the team traditions that we have and then adding on them with some of her own. The standards she's setting for the appearance of our team is really refreshing to see as well as her upholding the standards of the Sweetheart name that I knew before I was even a part of the organization." 
The induction ceremony offered an opportunity for new and returning Sweetheart members to receive a dose of well-deserved recognition. Trotter announced the team members' ranks, fun facts about them, and their future career paths, bringing a greater level of personalization to the ceremony.  
"I actually loved induction because it felt like we could be truly recognized as a Sweetheart," sophomore Maribel Muniz said. "For my freshman year, everything happened so fast. In the beginning, I didn't really feel like I was really a part of the team until the very end. So I think induction was a great way to welcome semis to the team and make them feel special!"
While the induction seemed to just be a fun new tradition, its implementation served a greater purpose in inspiring an upcoming group of dancers. Marking the beginning for the school year with induction and an end with a banquet helps to distinguish chapters of Sweetheart history. 
"I believe that anything in life has a defined start and end," Director Kaylee Trotter said.  "It was important for me to create an event that defines the next group of Sweethearts. Induction is just the start of several special moments throughout our season, where banquet concludes that chapter in Sweetheart history" 
Though Trotter's only been with the Sweethearts for a few months, she's already impacting her dancers' lives in various ways outside the dance hall.
"I think that these traditions I've been introduced to are making me a better person in the dance room and out of the dance room, but also making us overall closer as a team," said freshman Josie Oatman. "When I first joined I thought it was going to take a while for the whole team to get close and I thought that we would just go to work then be done. We actually all bond really well during class and I think trotter has helped with that a lot."
Traditions like these help to set an expectation for not only members, but the director as well, to work towards greatness. Furthering the Sweetheart legacy and enhancing old traditions by adding to them with something new. 
"The Sweethearts organization is a fifty-year-old program rich in tradition and legacy," said Trotter. "My hope for this team is to reach for that next level in all that we do. Going above and beyond the expectation, and setting the standard of excellence for future Sweethearts."
View Comments (2)
Donate to The Voice of the Wildkats
Your donation will support the student journalists of Willis High School. Your contribution will allow us to purchase equipment and cover our annual website hosting costs.
About the Contributor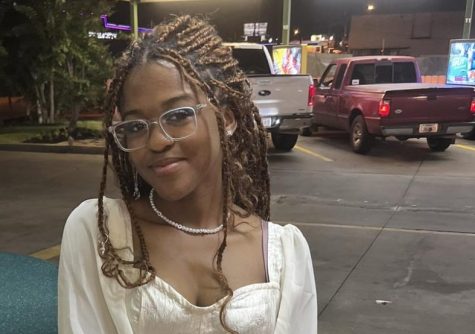 Ava Hardin, VOW staff
Ava Hardin is a junior at Willis High School. This is her first year as a member of the yearbook and newspaper staff. This school year she's serving as...