New administrators 'go extra mile' toward new vision of school
As Principal Chad Smith walks the halls, he greets the students and wishes them a good morning. He is not new at being a principal, but he is new to this job. Starting the year, he has a few main goals. His main job: creating a school that the students, teachers and community is proud of.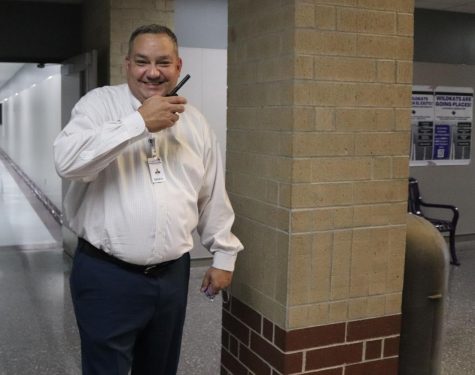 The new year brings many new administrators to the school. The new principals, counselors and secretaries are all part of the new vision of the school.
 "My first impression of Willis is that it has a ton of potential," Smith said. "There are great facilities and a staff that works hard. The parents and community have been very supportive."
New assistant principal Rickie Duncan is assigned to the students at the end of the alphabet, but wants to know all the students at the school. He is eager to see the changes the new administration can make to the culture of the school. 
"I'm most looking forward to getting to know the students here at Willis HS," Duncan said. "Once they buy into the change in culture we're implementing here through accountability, communication and follow-thru, I believe this will be an amazing high school experience for them."
Associate principal Natalie Priwer is excited to find ways to dive into the culture of the school, both in the classroom and through extracurriculars and clubs. She wants to make the campus feel like home and a place students enjoy going to every day.
"What I'm looking forward to is looking to see how are the classrooms, how is the instruction going, and meeting with teachers and meeting with departments and seeing if there's something we can do better, or we can elaborate on, or brainstorm." Priwer said. "I think that's the exciting part of it. And seeing the school in general, the culture side of everything. I feel like we're all really going to come together this year of just providing you all with opportunities to get involved and have fun. Having a place to call your school, to have pride. I think to have pride and all feel that this is a place you want to be and get involved in. whatever your interests are. I think there should be something for somebody, and if there's not a club for it, let's make a club for it."
The Willis community and how it connects has stood out to Counselor Shannon King.
"I am from a small country town and graduated high school from a very small high school," King said. "I like that Willis has more of a community and family feel.  Everyone has been so welcoming and kind."
School spirit is something administration is very passionate about. 
"I am looking forward to going to all the student activities and cheering them on," Assistant Principal Jammal Hunnicut said. "The one thing I want the students to know about me is I really enjoy helping them reach their goals."
While the future is something the staff values quite highly, they can all agree that their backgrounds come into play just as much.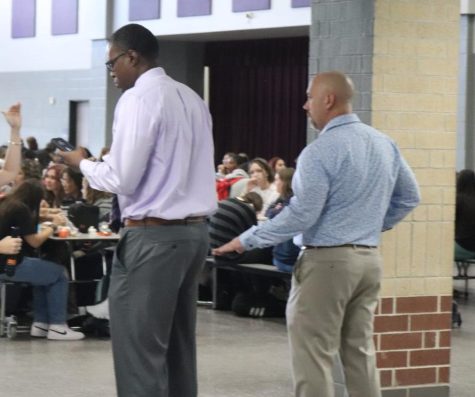 "You can probably ask any assistant principal what is one thing they miss sometimes, and they'll say being in a classroom," Priwer said. "That is the foundation of everything. As an administrator, it is important to remember that, because it is a lot, what teachers go through." 
For some in their current position, it's the place they've known they were always meant for.
"I knew I always wanted to teach and help students in school," Smith said. "Being a high school principal is a dream because I get to help students each day."
For secretary Amber Haygood it's important that she does all she can to do her job the absolute best that she can. 
"I think with my education and personal experience in life it has helped me be able to hear the unspoken things students may come in the office for, and it really helps me be the best secretary for Mrs. Smith and Mrs. Owens," Haygood said. 
Supporting their fellow staff is a priority for our admin. 
"For us, I believe our job is to support the teachers, because they're the front lines," Priwer said. "I don't see myself as higher up than them, I'm just here to help them, because they need the support. Having that background of being in the classroom, it's gonna help me be a better curriculum instruction associate, to help support." 
The goal of education is to take the students as far as they can in life. It's the support from our teachers and administration that will lead the students to success. Going the extra mile should be the norm not the exception. 
"I will do anything possible to help our students," Smith said. "I want them to be successful and I want to create a school they are proud of.  I will go the extra mile for anyone to help them be successful."
Leave a Comment
Donate to The Voice of the Wildkats
Your donation will support the student journalists of Willis High School. Your contribution will allow us to purchase equipment and cover our annual website hosting costs.
About the Contributors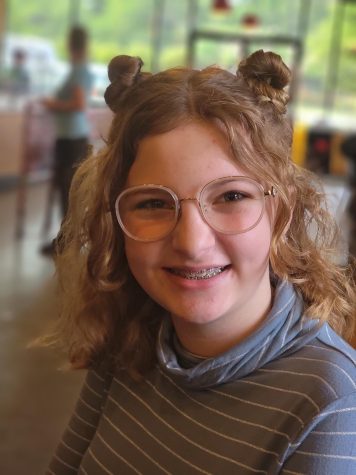 Gracie Brumlow, VOW staff
Gracie Brumlow is a freshman at Willis High School. She enjoys theatre, choir, and of course, writing. This is her first year on the newspaper staff, and...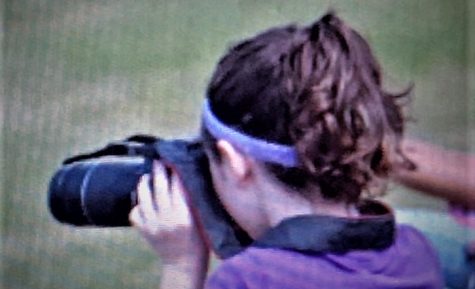 Lilly Blue, VOW staff
Lilly is a sophomore, and she has loved photography since she was young. She loves taking pictures, and she will write stories if she has to. She is on...