New enforcement of dress code brings rumbles of discontent, messages of support
Illegal piercings. Over-sized clothes. Crop tops. 
The new enforcement of the old dress code rules has critics and fans on both sides.  While a dress code has always existed, it is the talk of the halls as the school year begins.
"I don't like it I really don't like it," freshman Avalon Libretto said. "I hate that we can't wear what we want."
However, the rules themselves are not the only thing students are riled up about.
"It bothers me because I'm spending more time out of the classroom than actually learning," sophomore Mia Stuebs said.
In an effort to minimize distracting clothing the administration has been very adamant about enforcing the new dress code by introducing newer, more severe punishments. These punishments include only one warning with ASD following quickly after. Saturday school is assigned after a fourth dress code offense. After five incidents, the punishment will include ISS and/or suspension. 
 While for most, dress codes may seem completely avoidable.
"As people, clothes really just cover us up." junior Thomas Smith* said "We should not worry about what our clothes are."
While for most, dress codes violations may seem completely avoidable, for senior Kaiya Crute this task is not so simple. Crute obtained six dress codes violations on the first two days of school due to a septum piercing she was not able to remove due to the healing process. 
"It's extremely sexist and the principal and school board are trying to control us more than they already do," Crute said. 
While particular students claim that the dress code is here strictly to control students, some teachers have a different perspective on the situation.
German teacher and tennis coach Lisa Parrott believes that a dress code could help students worry less about the clothes that they are wearing. 
"I think the new dress code is very helpful for keeping kids not so concerned about trying to stand out so much," Parrot said. "And instead to feel confident it's easy to just put on some clothes and come to school and not really have to worry about what they are putting on." 
However other Wildkats believe the contrary.
"Having to worry about whether or not I am going to get dress-coded for the clothes that im wearing adds a whole other level of stress to my morning routine," junior CJ Nunez said. 
While many are indifferent to the situation, it has had a large toll on some students mindset regarding school.
"It makes me feel very restricted, and it makes me not want to come to school because a lot of my freedoms and getting taken away from me," Stuebs said. " I don't see what I wear as a distraction."
However, things look a little different from members of the administration. 
"Dress code helps make sure everyone's clothing is appropriate and represents the school in a positive way," Principal Chad Smith said.  "It makes sure there is no offensive clothing for the rest of the day."
With petitions and discontent erupting from the student body, students will continue to face the consequences for not complying with the dress code.
"I think dress code is necessary; however, the current rules are outdated and ineffective," senior Emily Zavla said. "Personally, I think making a big deal and giving excessive punishments for dress code is actually more distracting than what people are actually wearing."
View Comments (8)
Donate to The Voice of the Wildkats
Your donation will support the student journalists of Willis High School. Your contribution will allow us to purchase equipment and cover our annual website hosting costs.
About the Contributor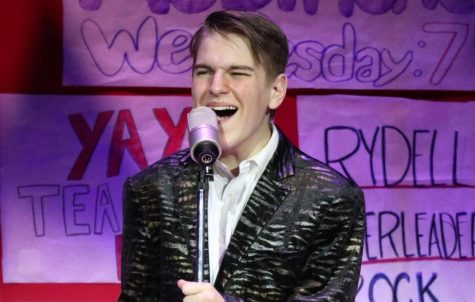 James Pate, VOW staff
This is James's first year in the newspaper, and he is looking forward to becoming a great writer. James has been in theater since he was 7 years old,...