From classroom to ballpark, choir director's dream comes true at Astros game tonight
As she stands alone on the foul line at Minute Maid Park staring into the stands holding over 20,000 people, she is in awe. This place, the home of the Houston Astros, means so much to her. It is where she has cheered on her team. It is where her status changed from girlfriend to fiance. And now, she gets to sing the National Anthem to a packed ball park while fans all over the world watch on television. She takes a deep breath and prepares herself to sing her first note. 
This Friday, before the Houston Astros take on the Los Angeles Angels, choir director Laurelyn Korfhage is singing the national anthem.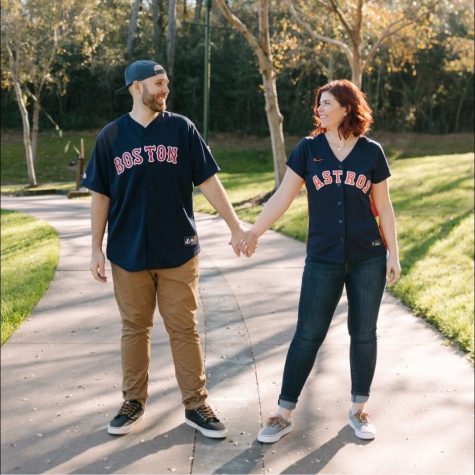 "I've always loved the Astros to the point where my husband proposed to me on home plate when we went on a stadium tour," Laurelyn Korfhage said.
From leading award winning choirs, to being cast as the lead in a production of Mary Poppins, Korfhage is now performing in front of her biggest audience yet. 
"I was recently in a production of Mary Poppins and there was a family that I did the musical with and the lady's husband actually works for the Astros," Korfhage said. "So he reached out to me to say if I was ever coming to the game to let me know, so he can try to upgrade my tickets. Then he reached out to me again and said there's no guarantees, but it you submit a video, we may be able to have you sing the anthem if you're interested. I was like of course I'm interested. So I went home and recorded the video, submitted it and I found out the next day that I had been selected to sing on Friday." 
Performing in front of so many people can be daunting, especially when it's something you have never done before. 
"It's definitely scary," Korfhage said. "Also, just because of the way singing in the stadium works, you sing into a microphone, and the microphone projects to the whole stadium and the sound bounces off of everything. So the sounds that you hear aren't at the same time as what you're singing. So there's a lot of echoes and delays and things like that. So you have to kind of focus on exactly what you're doing. And not what you hear, which is a really scary experience."
Building up confidence and not getting in your head is difficult, but focusing on the positive side of things and the experience itself will help you overcome it. 
"I don't get to practice it before it happens," Korfhage said. "You just go out there and you get one shot and that's it. So I'm trying not to think too much about that. I'm trying to think about it through the lens of this is something I've always wanted to do and it's an awesome opportunity. And not all of the eyes that'll be watching me and it possibly being on television. I just have to like mentally block that out and just think about the opportunity of getting to sing somewhere cool. I'm definitely terrified."
Being a performer most of her life, Korfhage is not a novice at being on stage, but the past few years, she has focused more on her day job and has not taken many chances at auditioning for roles and projects. Last spring she started looking for performance opportunities beyond the school. 
"So, I just recently got back into performing this past April," Korfhage said. "But it's cool how it snowballed. From being in one production in the ensemble to them getting cast as a lead to now singing at the Astros's stadium. It's really cool how you can take one positive step towards a goal, and it just explodes and grows as long as you keep taking steps in that direction. It's really neat."
With getting opportunities like this comes the dedication and passion that made these things possible. 
"I've always loved performing," Korfhage said. "I majored in music theater. But it just wasn't really a lifestyle that I wanted to live like going to New York and auditioning all the time. And I love teaching music. I love helping kids find their own confidence in their skills and their voice."
View Comments (1)
Donate to The Voice of the Wildkats
Your donation will support the student journalists of Willis High School. Your contribution will allow us to purchase equipment and cover our annual website hosting costs.
About the Contributor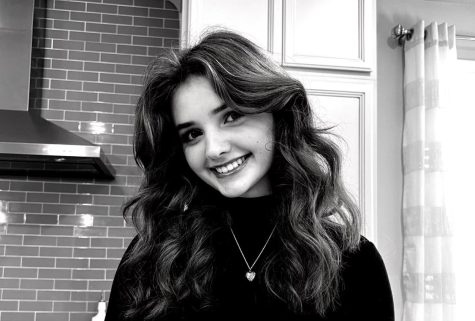 Alyssa Beaulac, VOW staff
Alyssa Beaulac is a senior at Willis High School and is a member of the newspaper and yearbook staff. You can reach her at [email protected]