Halls fill with maroon to show support to Uvalde community
The shooting in Uvalde and the unnecessary deaths of innocent children and teachers shook Texas and the rest of the world to its core. After mourning their loved ones and rebuilding their community over an extended summer, the UHS Wolves had their first day back on September 5. 
A little over 300 miles away, the halls of WHS were filled with Wildkats wearing maroon, the Uvalde school color, to show their support for the teachers and students heading back to school.  
"I wore maroon to show my support for Uvalde because they went through something traumatic," junior Naveah Scholwinski said. "I couldn't imagine myself going through something like that. I needed to feel like I was doing something to show that I stand with Uvalde and all that they went through."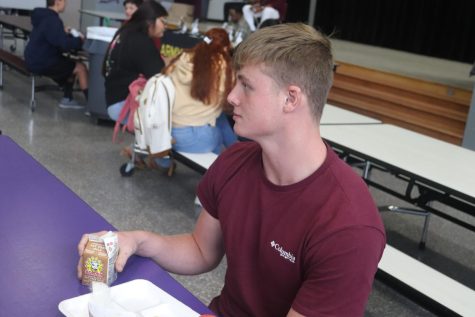 Maroon is a color often worn by Wildkats that plan on attending Texas A&M, but in the halls on Monday, maroon had a different meaning.
"I always wear maroon to support the Aggies," freshman Levi Risner said. "But on Monday, I was also supporting the Uvalde community."
New measures, prompted by the recent shooting, have been put in place in an attempt to keep local students safe.
"I feel safer when I walk into school now, and I know that the district is taking action to prevent my peers and me from getting hurt," junior Maria Ramirez said. "The additional police officers making sure the perimeter is secure and doors are locked gives me a feeling of safety so I can learn without fear." 
Though the atrocities of Uvalde sparked some fear in students around the nation regardless of new safety measures. Some Wildkats believe that they can do their part to go the extra mile and ensure their well-being.
"What happened at Uvalde could happen to any of us," Scholwinski said.  "At the end of the day, if somebody's having a rough time everyone around them could get hurt. I think that showing support in some small way, might just prevent dangerous situations in the future. We, as a student body, should put more effort into showing each other that we care."
When one school suffers, Wildkats feel their pain. It is common to see them show that they stand with those that fall on hard times.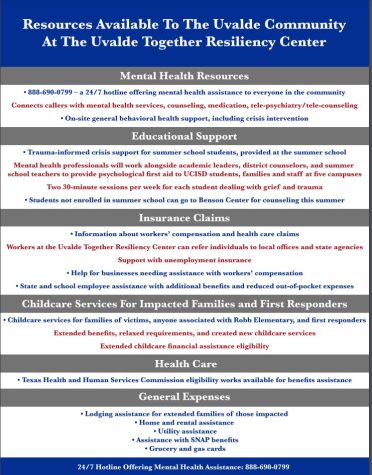 "It's important to show support for anyone going through a tough time or event," Principal Jonathan Smith said. "We are all schools with the same goal of helping our students. When one group is struggling it is our job to help pick them up and get them back on their feet again. Wildkats can support them by letting them know we are collectively thinking about them."
To the students and staff it was important to show that Uvalde is not alone on their first day back, knowing that they are walking the halls missing the ones they lost. Communities around Texas and the rest of the nation, including Wildkats, want them to feel seen.
"I will support any school going through a tough time like this, we all should," junior Grace Wilder said. "Knowing people are supporting you is very comforting. The citizens of Uvalde are so incredibly strong, and I will continue to support and pray for these people."
Leave a Comment
Donate to The Voice of the Wildkats
Your donation will support the student journalists of Willis High School. Your contribution will allow us to purchase equipment and cover our annual website hosting costs.
About the Contributor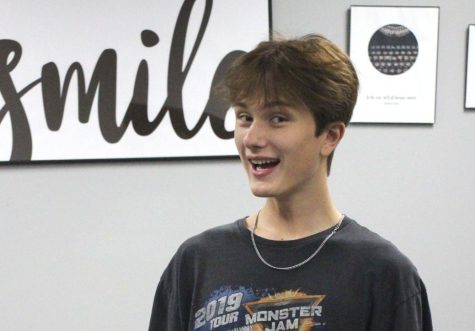 Stone Chapman, VOW Staff Writer
Stone Chapman has been on yearbook and newspaper staff for one year. After ending the 2021-2022 school year with a best of SNO award and story with 47,000...