Major positions up for grabs in Texas election this November
Texas has been in a stir over the race between Greg Abbott and Beto O'Rourke as the general elections for Texas Governor is up for grabs this November. There are other important positions up for grabs this election cycle, including Texas Comptroller and Texas Railroad Commissioner. This now famous race is about to come to a major climax, but it is important to know when to register and vote to make sure everything is prepared before November 8th. 
As the date comes closer and closer it comes into question when the election dates are and the importance of the many positions that are up for grabs this election cycle.
Elections for the Texas midterm elections are set for November 8, 2022. This is the day people can go into vote normally, but there are some more important dates to know about. The last day to register to vote in Texas is October 11, 2022, while the mail in deadline is October 28, 2022. Registration to vote doesn't start on October 11 though, there is still a lot of prep work that needs to be done before registration. You will need to fill out a paper application, then have your state approved ID, which you will take with you to the registrar's office. If you are going to do mail in voting, then you will need a separate form to fill out and then sent to an early voting clerk within your area. Finding out your district and office is another major way to make finding your way to polls easier, which can be found at the Texas Secretary of State website. This ability to find out when to vote is easy, but a major part of voting for these positions is knowing what they do and who is running for them.
The positions in Texas up for grabs this election are governor, lieutenant governor, attorney general, all representatives, agricultural commissioner, comptroller and one railroad commissioner position. A few other major positions are multiple members for the Texas Court of Appeals and Texas Supreme Court, various district judges, constables and other positions that can be found on the Texas Secretary of State site. These positions are fundamental to running Texas, with Governor and Lieutenant Governor being the lucrative positions this cycle. Attorney General for the state of Texas is also a major position that represents Texas as a whole, with Ken Paxton and Rochelle Garza being the Republican and Democratic party candidates. But the major positions of the comptroller and railroad commissioners shouldn't be undermined, with comptroller advising and keeping the books on major funds across Texas and railroad commissioner being a gas and oil regulator. While these state positions are important to everyday running on the state level, district attorney's, county clerks and constables are all important on the district and county levels that help run day to day life for many people. 
This is just a small overview of the current elections within Texas, but there are multiple websites that have much more specific information on the topic. 
https://www.sos.state.tx.us/elections/ have a good idea have what is needed and is easy to use
https://ballotpedia.org/Texas_state_executive_official_elections,_2022 have a good synopsis and easy to see many candidates in the elections right now
Leave a Comment
Donate to The Voice of the Wildkats
Your donation will support the student journalists of Willis High School. Your contribution will allow us to purchase equipment and cover our annual website hosting costs.
About the Contributor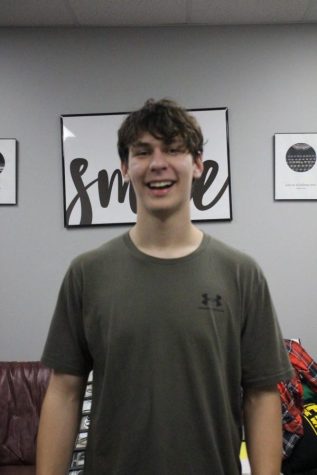 Michael Scholwinski, VOW staff
Michael Scholwinski is a 1st year newspaper staff member who has been active in many aspects of school life. A previous football player and current wrestler,...