Why join StuCo?
Deadline for application Sept. 14
Wednesday, September 14 is the deadline to submit an application for student council. This club is open to freshman through seniors, but throughout the school, students are not sure what exactly student council does.
Most people see student council as the committee that plans dress-up days and pep rallies. Not many people look at student council for what it is: a group that does community service, both in and out of school. An extracurricular that can teach life and social skills. A way to build a resume while also meeting new people and forming new bonds. 
In years past, StuCo has found many ways to improve the community and provide service where it is needed. They also do what they can to help around the school as much as possible. 
"In the community, we've done a lot of out of school recycling, and we've done a lot of donations to centers that need help in Willis," president senior Kolby Sebastian said. "In the school, we've done different projects to help make it look better and help the students inside like it a little bit more." 
Though the ways they assist change from year to year, there are things StuCo plans to achieve in the community this coming year. 
"As far as the community goes, we usually have one big community service project," sponsor Amber Brumlow said. "Last year it was the t-shirt fundraiser, the money went to the research center, and this year it'll be a monthly trash pick up that we do." 
The members of StuCo all value the school and the students to a high degree. The staff and students can expect to see great things from the committee. 
"All of the officers are really devoted to helping make the school a better place, and are genuinely trying to achieve that, which is awesome," Sebastian said. "Just hard work as well, all of us are really really devoted to school betterment." 
Many students are planning to, or have already signed up for StuCo, and all of them have ambitions to do great things. 
"I'm hoping that I can do whatever I  can to help the school as much as I can, and I would like to just get involved as much as I can," freshman Roddie Honea said. "I'm trying to build a resume, and I think that this is one of the best things I can do, and I've always looked to be in StuCo." 
Many incoming members are anticipating the experience, just from looking in from the outside. 
"I think I will enjoy student council because I've been around StuCo in the past, I feel like it looks like one big happy family," Honea said. "I feel like it'll be like another community I can get involved with, it would be fun." 
Getting involved is something that the officers of StuCo value. Anyone who shares similar opinions should consider joining the council. 
"If you have an issue with the school, you shouldn't just sit complacent to it," Sebastian said. "There's a committee for everyone, and everything that you're interested in, there's a council for it in student council."
View Comments (1)
Donate to The Voice of the Wildkats
Your donation will support the student journalists of Willis High School. Your contribution will allow us to purchase equipment and cover our annual website hosting costs.
About the Contributor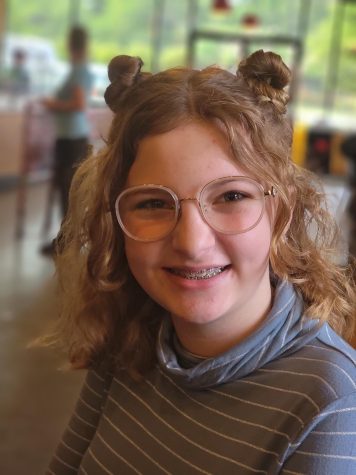 Gracie Brumlow, VOW staff
Gracie Brumlow is a freshman at Willis High School. She enjoys theatre, choir, and of course, writing. This is her first year on the newspaper staff, and...