Free the lunches
The grain dole in the Roman legal system is famous for giving any poor citizens under a certain quota the ability to get free food from Rome. This system lasted and was even expanded in the Roman system until its collapse, with no state expanding upon its experiment until the modern welfare state. The welfare state coming to fruition many centuries later, it would allow citizens the ability to gain pensions and safe work weeks as well as the ability to get food even if they had no money. This all brings us back to the modern COVID-19 era and how our country views welfare, with one of the certainties in life being if we can provide food for our children. The Department of Agriculture thankfully provided last year with heavy subsidies for most schools to provide free lunches to all its students, but this year has seen a change in that policy.
The end of subsidized food has brought to consideration of continuing the program or ending it in its entirety, but it's evident that students shouldn't need to worry about money when they should be worrying about their education.
At the start of the COVID-19 pandemic, many had fears about the unknown future, with Congress bringing out many relief programs to try to hold out many families/people for the foreseeable future. One of the programs from the Department of Agriculture with funding from Congress was the free lunch program that allowed students to eat for free for the past two years. The ending of this program came from the inability to find funding from Congress to continue the program, which led to some states saying they will continue the program with their own funding. Texas is sadly one of the states that have not decided to continue the program currently, but there are a few counties that have decided to draw up plans for a way to continue the program. This all comes to say that we currently have to pay for lunches, which is a big shock to many who haven't had to pay for lunches in the past few years. The inability to get lunch in any way without either physical cash or by sending it through an app has affected many students in various ways.
Students affected by the sudden changes this year have gone from getting a decent meal for free to being forced to pay for their meal or not eating at all. Eight hours without eating is hard on many students, without breakfast or lunch it is almost impossible to function by our third period. From the University of Virginia and their own statement says "food insecurity in infancy and toddlerhood predicted lower cognitive and social-emotional skills in kindergarten," and that is just in kindergarten, it's almost hard to imagine what high school students are going through without food. While paying is not always a problem and many can still pay, there are lots of problems with not notifying students if they have money on their account. 
The multiple problems with not being able to eat either due to lack of money or just lack of knowledge, the effect is still the same on lots of students across the state. Free lunches across the state would be a great way to eliminate these issues and continue to allow people to eat without worrying about their economic situation. This change would be a massive contribution not only to many counties across East Texas, but across the state that would benefit from a continuation of free lunches from the state.
Leave a Comment
Donate to The Voice of the Wildkats
Your donation will support the student journalists of Willis High School. Your contribution will allow us to purchase equipment and cover our annual website hosting costs.
About the Contributor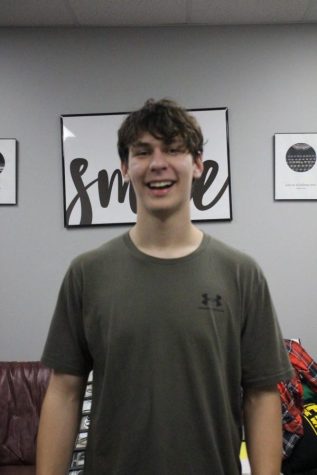 Michael Scholwinski, VOW staff
Michael Scholwinski is a 1st year newspaper staff member who has been active in many aspects of school life. A previous football player and current wrestler,...