Sweethearts celebrate 50 years of 'dancing pretty' with alumni dance
A human heart beats about 2.5 billion times in a lifetime. It stays strong no matter how many years it's been working tirelessly. Without fail, it keeps on going year after year.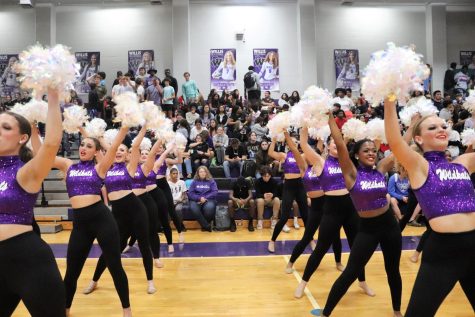 Year after year, the heart of the Sweethearts has been beating. As each member joined, they became a part of a heart that every Sweetheart shares, and as they graduated, they may have moved on in life and left the team, but they never abandoned the heart behind the friendships they made. As the Sweethearts strengthen their friendships every practice this year they connect to a heart that has been beating for 50 years.
The drill team, also known as the Sweethearts, is celebrating its 50th anniversary this year since its founding in 1972. Tonight, alumni will join the current team under the Friday night lights to dance as part of the groups golden anniversary. 
"I have always looked up to the Sweethearts, and did the Future Sweetheart Clinics all throughout elementary school," junior Savannah Moore said. "The Sweethearts was this well-known group of young ladies that were always put together and kind."
In the years before high school, Moore admired the Sweethearts and wanted to be just like them.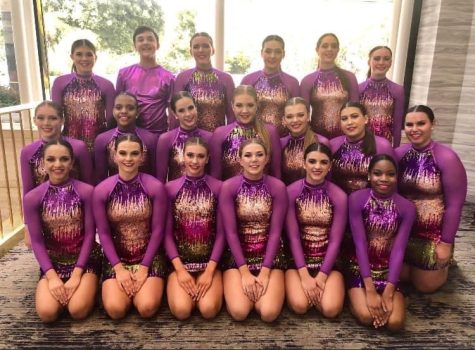 "I saw the girls who were on the Sweethearts as role models, so I eventually wanted to become a part of this great organization," Moore said. "I tried out my freshman year and it was the best decision I have ever made."
Talking to people is an inevitable part of life, and through her experience on Sweethearts, she has grown to strengthen that skill that she was lacking before.
"Being a Sweetheart has taught me how to professionally interact with other people," Moore said. "I used to be very reserved, but since I'm on the Sweethearts I have to talk to the other people on my team, people from other organizations, and WISD staff. This has helped me at work, in class, and in every social situation, I have had so far."
As this year is a memorable year for all Sweethearts being its 50th anniversary, this year has also stood out to Moore as a chance to deepen her relationships and go to events with her team.
"This year, 2022-23, has been the most memorable year so far," Moore said. "I love all of my teammates and I look forward to dancing every day. Our team is very close, and we have already done great things with each other even though the year just started. There are so many more fun events planned throughout the year, so I am sure this year will be great."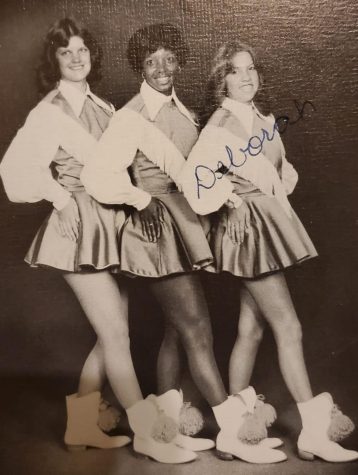 Sweethearts has brought together many people over the years for many different reasons, and this graduate's motivation started at a young age with the admiration of someone she loved.
"I became a Sweetheart because my mom did dance team when she was in high school, and I wanted to be just like her," 2020 graduate Owan Alleman, 2020 captain said. "Once I got older and saw more of what Sweethearts were, I was in awe of how they moved together as a team and how spectacular their routines were, and I knew I wanted to be a part of it."
There are so many experiences and lessons to be taught by joining the Sweethearts, but a life lesson that Alleman learned early was that some enjoyable things come at a cost.
"It was definitely expensive," Alleman said. "Between having to buy practice clothes, performance outfits, beauty supplies, practice equipment, it was a good couple of thousand dollars per year."
The lessons she learned continued throughout her time as a member, and gave her some of the skills she knows now.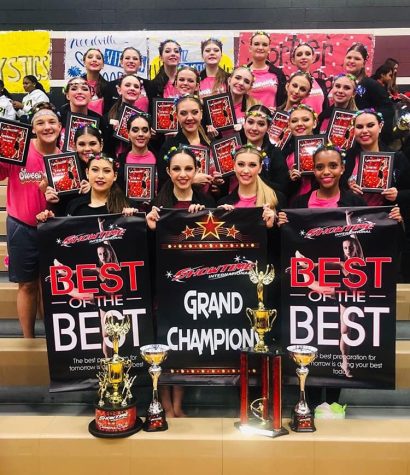 "Being a Sweetheart taught me many leadership skills that I use almost every day now," Alleman said. "It taught me how to be organized, and punctual, and still find ways to have fun while doing hard work.
The environment of the drill team class might have been a little tense, but they knew they were working for perfection.
"Class was run very strictly, and even though every now and then we would have fun with practice, we always were working very hard on getting our dances to be as close to perfect as possible," Alleman said.
The schedule the Sweethearts had followed whatever season they were in and whatever the performance needed.
"Football season was very different than competition season because for football season we learn a new dance every two weeks, so we are not doing the same dance at every game," Alleman said. "There are indoor practices for learning the dances, and outdoor practices so we can see how the dance is on the football field because it is very different from when practicing indoors."
As tough as a season might have been, Alleman's team made time to relax and unwind at the end of it.
"My favorite tradition was every last away game, whether it was still pretty warm or it was absolutely freezing, we would have hot chocolate after halftime as an end of season treat," Alleman said.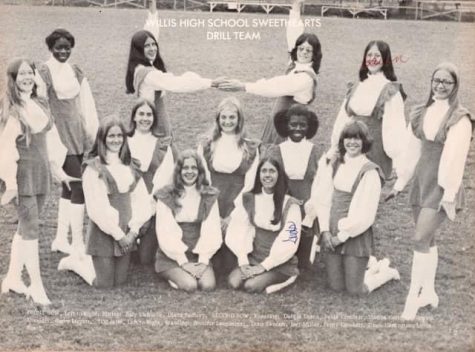 In her sophomore year she rose to a position with more responsibilities, but not as much as other positions.
"My most memorable year was my sophomore year, which was 2017-2018," Alleman said. "I was a squad leader, and although I had a leadership role, it was not as much work as being an officer took."
Her leadership position gave her the chance to show her spirit and her support for her teammates.
"Instead of leading dances, we would make decorations for the locker room, posters for different events during the school year, and be the cheerleaders of the team by giving the team gifts and leading fun activities to keep everyone motivated throughout the year," Alleman said.
Her time as a Sweetheart evolved into friendships and experiences she'll never forget.
"The thing I miss most about Sweethearts is the friendship with the team," Alleman said. "You are with each other for two, to sometimes ten hours in one day, and you become really close with one another. I joined Sweethearts because I loved to dance, and I wanted to be surrounded by people who had the same passion as I did. Being a Sweetheart taught me that being on a team is a lot of hard work. Not everyone can get along all the time, but when everyone does get along it is a proud feeling of accomplishment."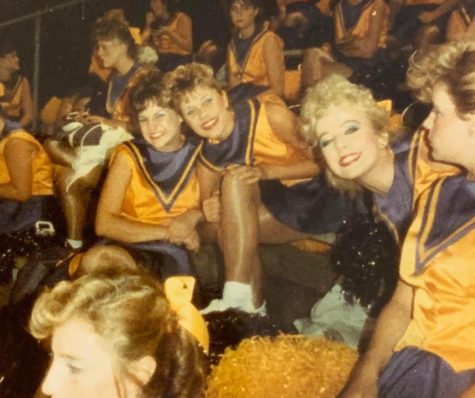 The Sweethearts are always seen performing in a full face of makeup with shining smiles on their faces.
"I wanted to become a Sweetheart because they looked so pretty honestly," graduate Brittany Kirschner said. "The way they danced at halftime was another reason. I was never a dancer before Sweethearts, so watching them was very intriguing. Even just the way they walked onto the field was fun to watch."
Kirschner entered a world she wasn't familiar with, but that quickly became something she still holds memories of.
"My most memorable year was my first year, sophomore year because it was the year I truly flourished in high school," Kirschner said. "Before living in Willis, I moved almost every year, so it was hard to make friends."
Her life was constantly taking turns before she finally settled in Willis after moving a lot, but the biggest turn her life took came after she joined the Sweethearts.
"Being a sweetheart impacted my future dramatically, to say the least," Kirschner said. "Before Sweethearts, I wanted to be a math teacher. After being a Sweetheart, I wanted to be just like my director."
Entering the world of adulthood, Kirschner was swiftly met with a choice about the future she dreamed of.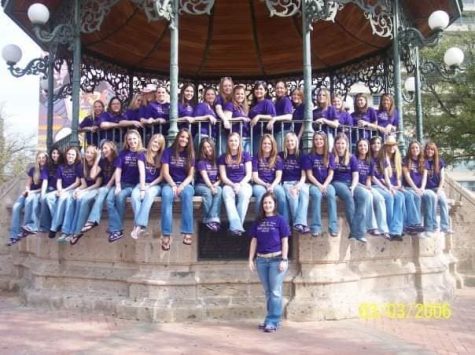 "For the two years of my college life, I was fearful that I couldn't support myself being a dance coach, so I didn't pursue the dance director dream," Kirschner said. "However, because of that dream, I did start teaching at dance studios as a side job."
After deciding to keep some form of dance in her life, she rekindled that dream she thought was lost.
"After I started teaching at studios I changed my mind and decided to pursue my dance director dream," Kirschner said.
Her director was the one who inspired her to be a dance director, and after achieving that dream she takes something else that her director taught her into her teaching life.
"Before every performance, Ms. Cade or somebody at least would say "Dance Pretty, Sweethearts," Kirschner said. "Now I say dance pretty before my own dancers perform. We also do the end of practice salute I did as a Sweetheart which was doing two pats on the legs, two claps, and a salute."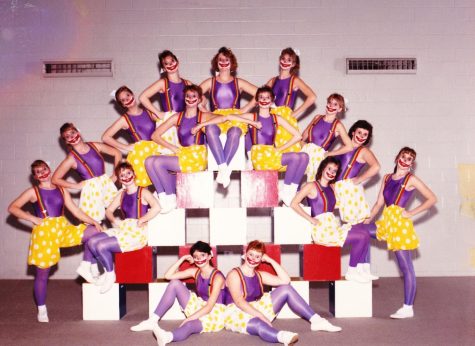 The realization of her dream has brought her to the point in her life that she envisioned as a Sweetheart.
"As of today, I am set to graduate in 2024 from the University of Houston with a Bachelor's degree in Dance and a Teaching Certification," Kirschner said. "Also as of today, I am student teaching for dance at a high school and teaching part-time at two dance studios."
Traditions are a way to keep their spirit alive, and this graduate remembers having quite a few.
"Some traditions we had were, squads, big and lil's, a copious amount of parties, throwing away field practice shoes and senior wills," 2022 graduate Samuel Skeide said.
Some of those traditions even left a lasting impact on this graduate.
"One of our favorite traditions was "senior wills" at the end of the year we would will out special things to members of the team," 2003 graduate Kally Donaldson-Evans said. "The original school song dance was another. I still remember it. I would love to see it make a comeback."
Donaldson-Evan's senior year was filled with memories.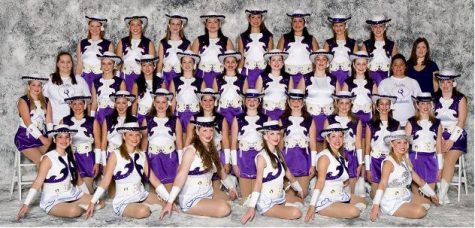 "My most memorable year was my senior year," Donaldson-Evans said. "I was an officer, dancing in many dances (team, officer, and solo), we had hardships that we overcame as a team that bonded us, I was on prom court, and we did many other performances out of our norm that year. Overall, this led to an amazing senior year."
Her Sweetheart journey was made memorable by all the connections she made, and she still thinks about the times she spent with her teammates.
"I miss the team connection we all had, it is the reason I coached for so many years and still choreograph solos," Donaldson-Evans said. "Being able to work as a team, overcoming all obstacles towards a goal is an experience everyone should have."
Although the start of her journey might have been focused on financing the things she needed for Sweethearts, she was determined to find a way.
"If I recall, to start (clothing/camp) it was around $1500," Donaldson-Evans said. "Then you had to get $500 in sponsorship. If you were an officer you had to pay for officer camp, and then if you did solos, you had to pay for choreography, costume, and competition fees. It was not easy. I didn't come from money, so I got personal sponsors and donors to cover my fees. Where there's a will there's a way."
Her decision to commit to being a Sweetheart came after she felt what it meant to be a Sweetheart.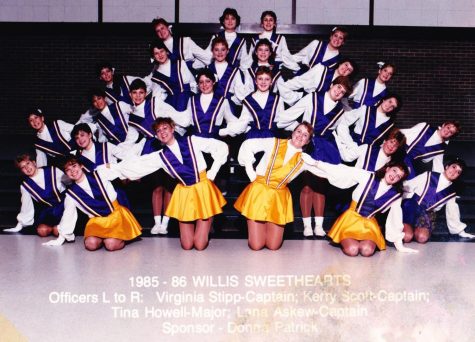 "At first, I just wanted to perform and be a part of a group," Donaldson-Evans said. "What made me stay a Sweetheart were the experiences, friendships, and lessons learned."
Her commitment to being a Sweetheart extended past practices and sponsorships and into her future.
"Being a sweetheart impacted my future in many ways," Donaldson-Evans said. "One, it kept me focused in school. I wanted to do well so I could dance. I ended up graduating with honors (NHS) in the top quarter of my class at Willis."
Her future after graduating was still centered on dance as she went into college and adulthood.
"It also gave me my love of dance," Donaldson-Evans said. "I graduated with my BFA in Dance and experienced dancing professionally and competitively during my college years."
Her passion for dance continued as her career also focused on coaching a middle school team.
"After college, I became a teacher of science and dance, and I coached the 2-time national champion LLMS Cheerkats," Donaldson-Evans said. "I coached for eight years and taught in WISD for 14."
Having strict requirements while she was in Sweethearts, has formed her mentality for what she does today.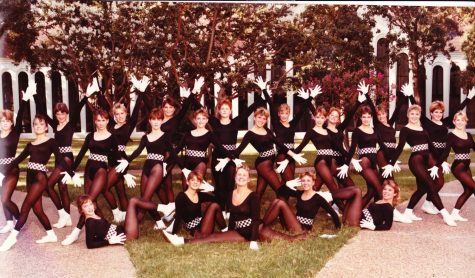 "Currently, I am finishing my Master's degree in Curriculum and Instruction, and I am a Science Instructional Coach in CISD," Donaldson-Evans said. "The impact of excellence and high standards has stayed with me since Sweethearts, giving me the work ethic I have today, and the drive to always want to be/do better."
The demanding nature of being a Sweetheart led to this graduate learning things that are important to her.
 "Being a Sweetheart forced me to learn time management, the value of being kind, and how to work with others even when you don't always get along," graduate Kristi Ballard said.
An extensive practice schedule is one way Ballard experienced the demanding nature of being on the Sweethearts.
"Our athletic period was at the end of the academic day, 7th period, and we continued our practice till around 5:00 during football and competition season," Ballard said. "Ms. Patrick and Ms. Phillips were the directors during my time on SweetHearts and they directed very differently. Ms. Patrick was sweet and quiet; she made you want to do what she asked without raising her voice. She was very hands-on.  Ms. Phillips was extremely strict and had the officers lead most of the instruction."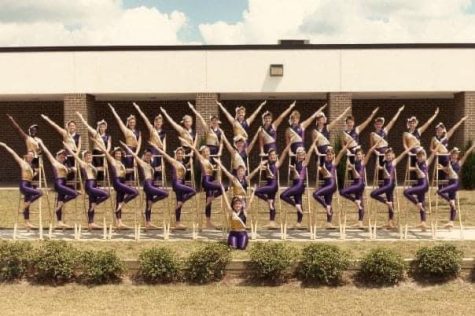 The transition between each year on Sweethearts had its own way of being special for Ballard.
"Each year was memorable for different reasons, your freshman year everything is so new and it seemed like you were always learning or experiencing something for the first time," Ballard said. "I felt like I finally figured it all out my sophomore year and after you are the upper-class man you become the person that is being asked the questions."
     Although the nature of Sweethearts is difficult at times, it never got in the way or clouded all of the fun Ballard had.
"Being on drill team is kind of like being in a sorority, not every day is fun or fabulous, but the experiences as a whole are something you will never forget," Ballard said. "I believe my time as a Sweetheart made me a better person and established friendships that will last a lifetime."
This graduate had her sights set on the top as she joined the Sweethearts.
"I was a Willis High School Sweetheart from 2014-2018 under the direction of Katie Cade," 2018 graduate Yessenia Rojo said. "I started off as a line member my freshman year and slowly worked my way up to dance company my sophomore year, Lieutenant my Junior Year, and was Lieutenant Captain my Senior Year."
Rojo's director, Ms. Cade, made an impact on her mindset by influencing how she thought about things.
"The biggest lesson I ever learned from Mrs. Cade was that I could do anything I set my mind to," Rojo said.
Ms. Cade became someone that put pressure on her, not to break her, but to help her find her potential.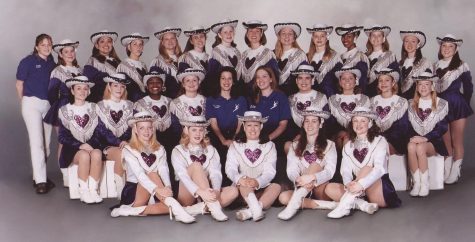 "I always felt like she was harder on me than most of my other teammates, but at the time, I didn't know why," Rojo said. "She pushed me and saw potential in me during the hardest part of my life, she knew the things I was capable of even when I didn't see it."
Her potential soared as she left high school and went into college with one of her biggest accomplishments happening in her first year.
"After high school, I continued dancing at Blinn Community College where in my first year as an incoming freshman (2018/2019) we made Blinn College History and Double Titled at NDA Nationals in Daytona, Florida," Rojo said.
The confidence that all of the people and events in her life instilled in her became something she couldn't leave behind.
"After COVID hit my second year I stopped dancing for a while, but I had all of my coaches and instructors in the back of my mind telling me it was not time to give up my passion," Rojo said.
With that confidence in her heart, she aimed for the top again barely missing it this time.
"This past year, April 2022 I decided to try out for the Houston Texans Cheerleaders and made it all the way to the Finals," Rojo said. "I decided it was not time to give up. I had my personal trainer Jennifer Smith and Mrs. Cade both telling me that it wasn't my time to give up, so I have decided to start training again to try out in 2023."
Her dreams are big, but her time being a Sweetheart in high school at the beginning of everything will carry a feeling she will remember forever.
"Being a Sweetheart was honestly one of the most rewarding things a high schooler could ask for," Rojo said. "Being able to dance away all of the struggles one person may be going through in their personal lives and having just a healthy way of expressing my emotion."
The friendships she made through Sweethearts are people that she formed bonds with and knows she can depend on whenever she needs to.
"I have some amazing friends thanks to this program and I always knew I could count on my teammates when I needed them the most," Rojo said. "They were there to help me and understood me and accepted me for who I was even when other people judged me."
Because of the 50th anniversary, all of her memories of the past are coming back to her and she has the chance to show her passion again.
"The 50th anniversary is not only just a fundraiser to help support the current team, but it is a time to be able to perform again," Rojo said. "For me, I didn't know my last time performing was going to be my last time thanks to Covid and this is just an opportunity to be able to relive the Friday Night Lights Moment."
Whether past or present, a Sweetheart will always have a friend in the people they danced with.
"Like we always say, once a Sweetheart always a Sweetheart, and I am proud to have been a part of such an amazing program under an outstanding coach who pushed me to be the best me possible," Rojo said. "The current team needs to know that they have all of the support from past Sweethearts and that we are always going to be cheering them on no matter where we are."
Leave a Comment
Donate to The Voice of the Wildkats
Your donation will support the student journalists of Willis High School. Your contribution will allow us to purchase equipment and cover our annual website hosting costs.
About the Contributor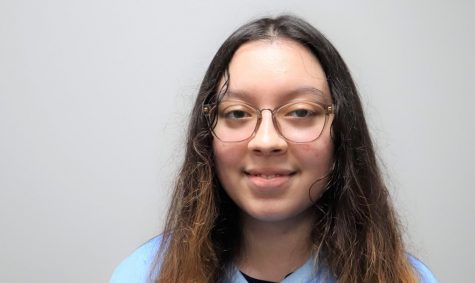 Rosalyn Gutierrez, VOW staff
Rosalyn Gutierrez is a junior. She has been in newspaper for two years, and she is in yearbook for the first time this year. She enjoys taking pictures...