The minimalist's guide to winning the lottery
Winning the lottery is something everyone dreams about at some point in their lives. Some people believe suddenly coming into possession of millions of dollars would turn their lives around in the most wonderful ways. Whether it is sunny beaches, big houses or fast cars, there are limitless ways to spend $12 million dollars.
The winning lottery ticket, estimated at $12 million dollars before taxes, was sold at a Master Food Mart on FM 1097. The local winner has not yet come forward, and it makes people of the small town of Willis wonder what would they have done with the winning ticket. 
History shows that 70% of people spend their winnings completely in five years or less. Longevity is important because living off of the money won is the most important part of winning. People usually do not have first hand experience with what to do if they win, so Wildkat media came up with a way for everyone to remember what a smart person should do when put in that position. If a readers happens to possess that winning ticket, they need to remember SCOOPS.
S- Secure the ticket. Make copies and keep the original in a safe place.
C- Conceal your identity. You don't need people trying to rob or hurt you, so tell no one. 
O- Obtain the winnings. Texas allows you to get your winnings without revealing your identity. Make sure to endorse the ticket. 
O- Open an offshore bank account. In the Cayman Islands, they have the lowest tax burden and have a large APY, making it a great option.
P- Professional help. Hire a lawyer and a financial advisor to help with your money spending. This might include paying off any car, house, or loan debt in order to clear outgoing money.
S- Survive. The annual percentage yield in the Cayman Islands is .05%, which would yield $60,000 dollars a year, easily livable with no monthly payments. 
Leave a Comment
Donate to The Voice of the Wildkats
Your donation will support the student journalists of Willis High School. Your contribution will allow us to purchase equipment and cover our annual website hosting costs.
About the Writer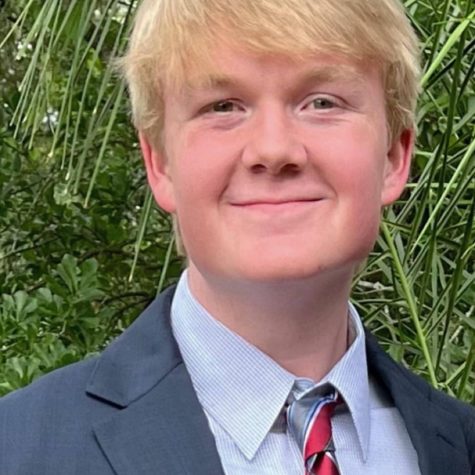 Reid Henderson, VOW Feature Editor
Reid is a senior in his first year of the journalism staff. Last year, Reid participated in multiple UIL journalism events as well as Extemporaneous speaking...