Challenge opens up world of reading
With each new book comes the tantalizing and satisfying smell that the nose perceives as it pokes into the pages for the first time. The book is held open as the intrigued reader inhales the scent so deeply the words might be lifted from the page with each breath, but they stay fixed in their place on the tens or hundreds of pages contained within the spine.
They know of their duty to remain in place so the reader can encounter the wonders, the people, the trees and the sky, the symphony of the birds, and all of the little and big things that make it a world unknown. Words large enough to enclose a world within would not fit into the small breadth of the lungs, so the reader will have to search with his eyes to discover the place written with the words on the page. It is an experience for each reader that resolves to crack open a book, and an experience that is encouraged through challenges and avid readers.
The Technology Innovation Coach Shawn Rhoden is starting a reading challenge to encourage everyone in the school to track how many books they read, and with some hints of nostalgia, it includes prompts that follow trends inspired by things of the recent past. The challenge does not include any restrictive rules but instead is meant to encourage readers to expand their literary interests and find the motivation to pick up a new book.
"At the beginning of the year, people set New Year's resolutions," Technology Innovation Coach Shawn Rhoden said. "Each year I set a goal of how many books I will read. I keep up with my goal on a website called Goodreads. So I thought it would be a neat idea to challenge students to set their reading goals for the year and track them. I'm hoping this will accomplish several things, number one, to bring back the love of reading. Number two to give students a challenge to grow mindfully, and number three to challenge students to step out of their comfort zone. Of course, it's not just for students, anyone can participate in the reading challenge."
Rhoden has experience participating in the challenge and knows the impact reading and setting goals can have on a person.
"The challenge pushes me to read a variety of books, and to read more than I've read the year before," Rhoden said. "But reading also brightens my horizons – my biggest goal with a reading challenge is to set aside time each day away from my phone, work, and all the pressures of the world, and just sit down and relax with a good book."
Rhoden wants to offer the opportunity to help anyone participate and give them a way to track their progress by filling out a form that can be found on the library webpage on the high school's website.
"I would love to have students, teachers, staff members, anyone actually, participate," Rhoden said. "Those who would like to participate can fill out a form, and I will email them the challenge. Everyone is also welcome to participate at any time and join at any time. That's a great thing about a year-long challenge, it's never too late to start."
There is an abundance of resources that can be used to track progress and find things to read.
"Those who participate can use the challenge to read a variety of books and/or they could set a goal for the number of books they are going to read in 2023 and track that," Rhoden said. "Participants can track on Goodreads or on any number of book tracking apps."
The challenge is self-paced and free of deterring time frames, so it is open to provide plenty of opportunities for participants.
"I would love for people to get involved and participate," Rhoden said. "What I want to stress is that anyone can do this challenge whether they sign up for it or not. If you think this is something you want to do but don't want to fill out the form and receive communications and motivation, that is perfectly fine! That's the great thing about this challenge. In addition to students using our Wildkat Library, teachers and staff members are also welcome to check out books from the library!"
The challenge hosted by Rhoden will develop alongside the people who choose to give it a chance as she plans to include ways to encourage participants through an email or reminder and, potentially, meetings.
"More than anything, this is a challenge that will give them intrinsic reward," Rhoden said. "Setting goals will always give you something to work towards. Even if you don't meet the goal, you've worked towards it and that is an accomplishment in itself. I'm hoping to send out communication and motivation to participants throughout the year, and maybe at some point try to have some gatherings in the library."
People who are doubtful, people who love to read, and people who have never done something like this before can all discover a purpose in this challenge and in the act of reading.
"I would tell them to step out and try something they've never tried before. If they aren't readers, maybe this will encourage them to become a reader. If they are readers, this will encourage them to read books they may never have thought about reading. Reading can bring such joy, and it can bring escape in such a hectic world. One of the most fabulous things about a book is that you can go absolutely anywhere. Students can choose books from anywhere, not just the library. It's also important to know that listening to an audiobook counts!"
Helpful links:
Link to participate: WildKats Read 2023
(Link will also be on library webpage: https://www.willisisd.org/Page/942)
To obtain a Montgomery County Public Library cards, go to https://countylibrary.org/card
You can also go online and get a free library card from Harris County in order to access digital and audio books as well!
Leave a Comment
Donate to The Voice of the Wildkats
Your donation will support the student journalists of Willis High School. Your contribution will allow us to purchase equipment and cover our annual website hosting costs.
About the Contributor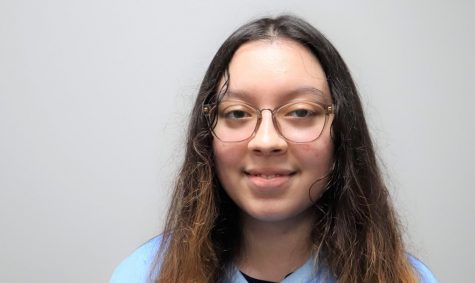 Rosalyn Gutierrez, VOW staff
Rosalyn Gutierrez is a junior. She has been in newspaper for two years, and she is in yearbook for the first time this year. She enjoys taking pictures...