Seniors celebrate milestone on National Signing Day
As seniors line up to take their first steps toward the signing table, emotions and memories begin to flood through. Different goals and dreams were accomplished by these young student athletes, and for their signing day they have each been recognized for their sacrifices and hard work that it took to make it to this point. They each take a seat, sign their papers, and make the most out of their once in a lifetime experience that celebrates them. 
Around the country seniors signed letters of intent to participate in college athletics on Feb 1. Wildkats involved in golf, soccer, baseball, football and softball lined up to ceremoniously sign to play sports in college. Before the seniors put their pens to paper Executive Director of Athletics & Fine Arts Director Jason Glenn gave a speech about commitment and sacrifice that stuck with some of these athletes. 
"Coach Glenn talked about the sacrifices it takes to get to the point where the athletes that signed that day, including myself, took to get to the point they are at today," senior Ford Ivey said. "It really hit home because there are people I used to hang out with and things I used to do that were holding me back from getting to the end goal of being a Division I NCAA athlete. I had to let go of them to make it here." 
Each sport had their representatives, but some sports had more than than the others. 
"There were six other seniors in my sport, softball, that also signed," senior Jolie Boyd said. "I am so proud of all of them and how far they have come." 
Realizations hit hard once signing day finally arrives and becomes that huge stepping stone to the next chapter. 
"I committed to Prairie View A&M University to play softball in the fall of my junior year," senior Lainey Neiderhofer said. "That day made me realize that I'm about to be on my own for the first time and start a new chapter of my life achieving my dream." 
Continuing one's dream is amazing in itself, but getting to fulfill it with their twin and best friend is an entirely different story. 
"I am committed to Schreiner University to play softball alongside my twin sister Lindsey," senior Lauren Hues said. "Getting to sign with her and taking pictures with our friends and family made that day special." 
Hard work pays off during signing day's wave of events for its seniors. 
"While walking to the signing table a wave of excitement and accomplishment passed through me," senior Lindsey Hues said. "I realized that everything was becoming official and all of the hard work from the past 12 years finally paid off." 
Moving away from home can be tough, but having someone that supports you and gets committed to the same school makes the future become exciting. 
"Being able to sign with my boyfriend, Raul, to the same college and on the same day definitely made it special," senior Jolie Boyd said. "I am also very appreciative of my family being there to support me and watch me take my next step in life." 
Tears were shed during this big day of commitment and support from family and friends. 
"One thing that stood out to me and made my day even better was seeing my best friend Tesia," senior Parris Collins said. "She came to visit me at my Central Christian College table and she was crying because of how proud she was. It made me cry even more." 
Having a support system to back your decisions makes signing day feel like an even bigger accomplishment than before. 
"My family showed up and supported me on the big day," senior Ford Ivey said. "It was great to have my high school coaching staff with me. The feeling of knowing I had their support, as well as my teammates, was one of the greatest feelings." 
As Glenn gave his speech, words of admiration and encouragement fill the minds of these young athletes. 
"When Coach Glenn was explaining how much it meant to the community to represent them as student athletes, it made me realize how hard the coaches and my parents worked to get me in this position," senior Blake Dorwart said. "And I recognized that signing to play in college proves all my doubters wrong."
Glenn shares his experiences and wisdom that he gained from them with these future college athletes. 
"One thing Glenn said that stood out to me was how he mentioned that you will hit potholes in your journey but to remember that you have an entire support system there to help you through them," senior Lindsey Hues said. "It made me realize that my family has always been there for me and will always be there for me." 
Building relationships and achieving goals beyond high school signing day makes the vision of the future even brighter. 
"My favorite part of the experience was building relationships with the staff at ACU and taking the official visit up there and seeing how beautiful the campus and facilities are," senior Ford Ivey said. "It made me really excited to be on campus, and it felt like home."
Leave a Comment
Donate to The Voice of the Wildkats
Your donation will support the student journalists of Willis High School. Your contribution will allow us to purchase equipment and cover our annual website hosting costs.
About the Contributors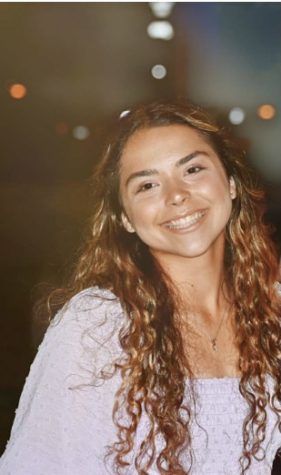 Hannah Hartman, VOW staff
Hannah is a senior on the Willis Varsity softball team. She is a member of NHS and an editor on the yearbook and newspaper staff. She plans to continue...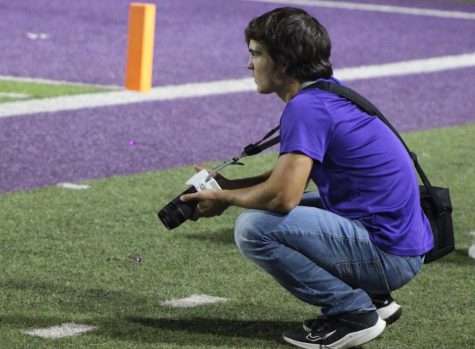 Jason Clark, VOW staff
Jason Clark is a senior at Willis High School and is currently enrolled in newspaper and yearbook. Jason is a four-year journalism student and has placed...