Week centers on importance of scholastic journalism
Feb. 20-24 designated National Scholastic Journalism Week #SJW2023, #MoreToTheStory
When an eighth-grader circles journalism on their schedule request form they often assume they will be met with an easy class. The possibility of taking pictures on the sidelines or roaming the halls with a camera around their neck is the draw. After a week or two in the class, they find out that journalism is more than an elective. Journalism is an opportunity to give voice to those who have no way to tell their stories.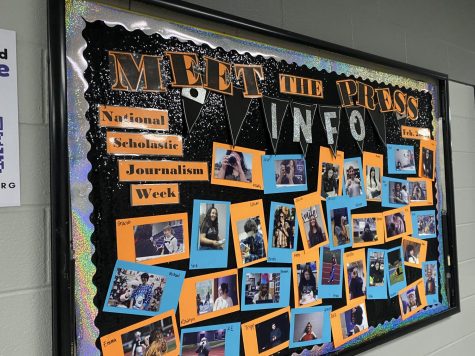 The week of Feb. 19-25 is designated National Scholastic Journalism Week by the Journalism Education Association to remind the community of the importance of scholastic journalism.
"Scholastic journalism is important for several reasons on the high school level," Wildkat Media advisor Emily Meachen said. "First of all, it is imperative that I teach my students how to be good journalists, and stress the importance of integrity. Scholastic journalism allows stories to be told, about everyone on campus. Sometimes high school students feel like they kind of disappear or don't belong, but when we're able to tell their story, we give them a voice, which gives them the strength they need to overcome their troubles."
School board members and principals try their best to create a pleasant environment for their students, and the media lends a helping hand in that journey to create a positive school culture.
"Scholastic journalism allows students to hear their peer's opinions and how they influence the school," junior Ava Hardin said. "The Voice of the Wildkats newspaper showcases how students feel about their daily lives regarding school, which gives the administration a vision of what needs to be done to please students."
To be successful as a photographer you have to embrace the technology that comes with the job.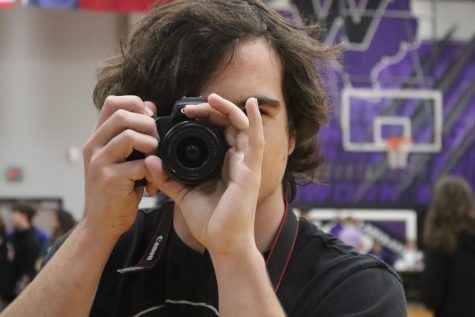 "Student journalism is important because it keeps the staff involved with what's actually happening on campus," media technology teacher Jonathan Evans said. "It is a great way to teach students more about camera usage and photography, so we like to push being part of everything journalism related. We try to show students that they could potentially join if they are interested."
Some people assume that news reports solely on national events, but scholastic journalism involves local activities.
"Journalistic integrity needs to be kept up," senior Reid Henderson said. "Journalism is important because there needs to be an influx of people who are willing to report based on news that isn't live feed or received over the internet. It's important what we do here. We report the news based on what we see within our own school systems, so it's really an interesting perspective."
Journalism is a marketable skill, but it also aids in someone's future profession.
"I think that the skills you learn in journalism are good for every career," Meachen said. "Former students are in public relations, and some of them are currently enrolled in law school. Learning how to meet a deadline, talk to people effectively without anxiety and remaining professional are all key components of journalism that can assist a student in any occupation."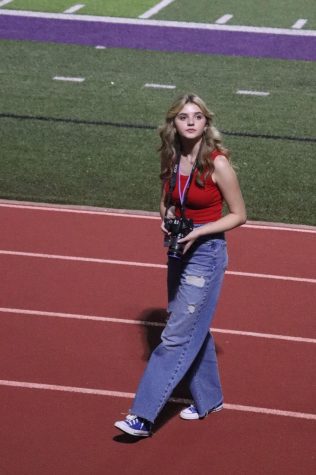 Students who are not a part of the journalism program seem to appreciate the effort of those involved.
"Knowing that there is a website I can read to see my point of view being shared is groundbreaking for me," senior Brooklyn Alling said. "Our school newspaper allows me to see what my peers think is important. I feel like a lot of people are too shy to admit to their emotions toward certain school rules. It makes me happy to be heard"
At the end of the day, scurrying around to get interviews and pictures is worth it, because a student's voice is something very valuable.
"I think it is important for my reporters to find out that they have a voice and that what they do matters," Meachen said. "Whether it is something very small like school spirit or something large like homeless teenagers and drug addictions, their writing can promote change. With their advocacy, I think it helps students that aren't on staff find people like them struggling with those kinds of issues."
Leave a Comment
Donate to The Voice of the Wildkats
Your donation will support the student journalists of Willis High School. Your contribution will allow us to purchase equipment and cover our annual website hosting costs.
About the Contributors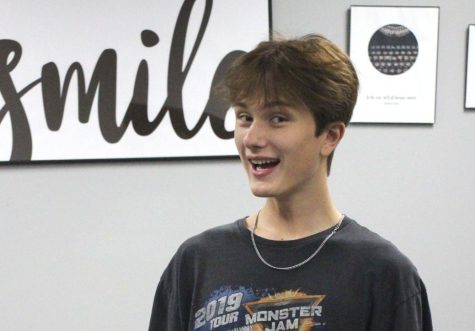 Stone Chapman, VOW Staff Writer
Stone Chapman has been on yearbook and newspaper staff for one year. After ending the 2021-2022 school year with a best of SNO award and story with 47,000...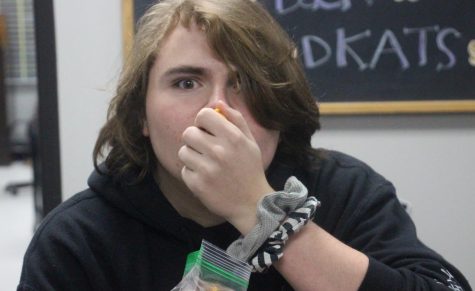 John Gaspard
John (Pickles) Picklesimer is a junior at WHS. He is on his third year of journalism and his second year of both yearbook and newspaper. He specializes...