New deal for new Europe
This past Monday, Britain and the EU announced a new plan for trade regulations and a plan for the future of relations between the continent and the island. The long string of Brexit dealings continue with a new plot from the prime minister Rishi Sunak and European Commision President Ursula von der Leyen.
The new deal is a strong step in the right direction for trade and relations for the UK, Northern Ireland and the EU.
New regulations and abilities for Northern Ireland to have less restrictions on trade in the EU is a strong way to promote new goods and services in both the UK and EU. Allowing rules for subsidies and Value added taxes from Britain instead of the EU will allow for better spending and operating in Northern Ireland. The use of new lanes and easier paperwork is going to be a huge bonus to businesses working between the two, lessening check points and providing a way to get goods in and out of the borderlands between the EU and Northern Ireland. 
The deal also opens up a redo for British scientists to continue working in the Horizon project, which had been closed up to them after Brexit dealings. An opening up is amazing for both sides, with the EU getting more scientists involved, especially with many British scientists either from the previous British space program or with a memory of it.  British scientists are also getting better funding that they were worried about not getting before, opening them up to better testing and new possibilities for the Horizon project to keep moving forward in years to come. 
Although critics may point out that Britain is moving in the opposite direction that Brexit wanted to complete, it's obvious to realize that a post-Brexit UK has been hurting without the immigration and trade that hard Brexiteers wanted. Moving forward, it seems many want better relations and more trade within the EU to keep goods flowing and business working within Britain. Both are very important to not just the economy of the UK, but also to the EU, with cooperation being a major part to help improve science, expand business, and build a stronger Europe overall. 
Moving towards a cooperation and pro-European business model through Rishi Sunak and Ursula von der Leyen is a major step in the right direction for both the UK and EU. Making more treaties and building up this design pattern must be continued and completed for the best benefits for all parties involved.
Leave a Comment
Donate to The Voice of the Wildkats
Your donation will support the student journalists of Willis High School. Your contribution will allow us to purchase equipment and cover our annual website hosting costs.
About the Contributor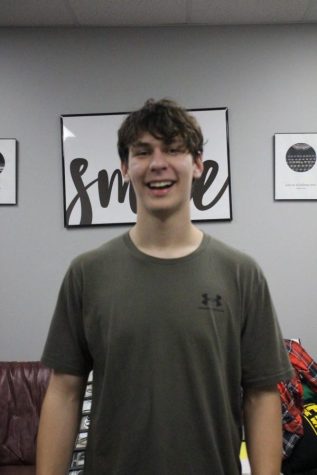 Michael Scholwinski, VOW staff
Michael Scholwinski is a 1st year newspaper staff member who has been active in many aspects of school life. A previous football player and current wrestler,...