Freshman honored with rodeo title
'A mix of glitter and dirt' earns crown
The lights in the stadium are very different from what she's used to, but Annabell smiles brightly as she is congratulated by everyone around. A mix of glitter and dirt flies around her face as people make their way around. A sense of pride rushes over her as she takes in the glory of how far her dedication and spontaneity have taken her. 
On Feb. 18, freshman Annabell Smith-Grimm was crowned Ms. Houston Harris County Rodeo Teen. She was awarded the title as recognition for her work in the rodeo, as well as for  exhibiting the traits of a leader. 
"I was nominated for it, so I didn't run for the position," Smith said. "My name was put in the ballot by someone who was out of the pageant, and when it came time to pick who was the rodeo teen, they picked me. It's basically a horsemanship and a well-rounded title. It's about how you are with horses, acting and presenting yourself."
Part of receiving the title is attending multiple events with the program, both in and outside of the rodeo. She represented herself and her program with responsibility and found pride in what she was doing. 
"There wasn't interviews or meeting that I had to go to, but after I had won, there were a few events I had to attend like the cook-offs for the rodeo," Smith said. "There were also events held at different churches I had to go to." 
Many people have given her their support for being given the title. Many people and organizations have posted her pictures on social media, as well as congratulated her in person at some of her different events. 
"There's different posts on Facebook that the program has made about it," Smith said. "With the Houston Rodeo, there was a trail ride that we did, and everyone in that would ride around and congratulate me." 
From theatre, to dance, to rodeo and 4H, she has done a little bit of everything. Apart from being Ms. Houston Harris County Rodeo Teen, she also participated in one of the top teams in  a veterinary technician skill-a-thon. 
"Me with my 4-H team, Montgomery 4-H, we all went to the Houston Rodeo to do a veterinary technician skill-a-thon," Smith said. "We basically had four different rounds with a quiz that we had to do. One was a hands-on test, where they graded us on different categories. There was also an identification portion of it, where you had to identify different tools or different breeds that you would commonly see in a vet setting. My team won 2nd place out of about 200 kids."
Her "try everything" attitude has led her to many different clubs and organizations. Her strong heart and brilliant accomplishments do not go unseen by the public eye. It has paid off for her to take the time to find her niche and grow her skill. 
"I like to dip my toe in the water of things so in the end, I can pick the things I did like about those things, and take out the things I actually enjoyed," she said. "I try different things, I see if I like them, and if I don't, I find something to like about them so I can figure out what it is I truly enjoy doing." 
Leave a Comment
Donate to The Voice of the Wildkats
Your donation will support the student journalists of Willis High School. Your contribution will allow us to purchase equipment and cover our annual website hosting costs.
About the Writer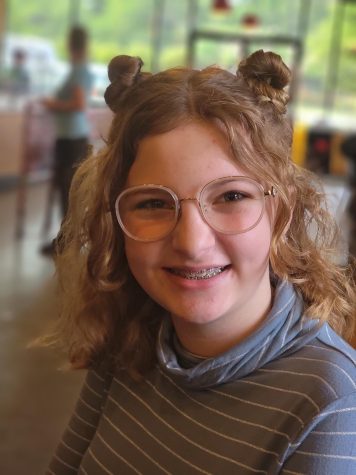 Gracie Brumlow, VOW staff
Gracie Brumlow is a freshman at Willis High School. She enjoys theatre, choir, and of course, writing. This is her first year on the newspaper staff, and...