Loads of Love program aides community, earns senior top Girl Scout award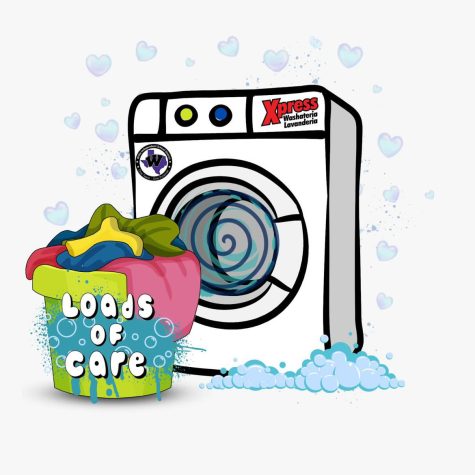 He wakes up with just enough time to grab some clothes and make the bus. The stack of neatly folded clothes at the end of his bed is gone. He has to dig through the pile on the floor. The shirt and jeans will have to make it another day. He sprays a little cologne before he hops out the door. There are stains and marks and a little odor still evident on the shirt, but it is the best he can do.
Most students take clean clothes to wear for granted. Washing and drying clothes is a chore they complete on the weekend, but Monday morning, there are fresh things to wear.
Senior Sonia Harper realized this was not true for all students. As a part of her final Girl Scout project she created Loads of Care, a program that allows the WISD counselors to aide students who need assistance washing their clothes. The program is possible because of the kindness of Xpress Laundry in Willis. 
With help from the WISD Office of Special Programs, Harper will film a video about Loads of Care this week. A presentation will be given to the school board this summer.
"This is a blessing for our students and our community," Director of Special Programs Debbie Walker said. "This is truly Sonia's masterpiece. She deserves all the credit."
Students can now go to the washeteria through a coupon that can be found with counselors at the school. The coupon will allow them to wash their clothes and provide the detergent needed.
"The process is they get the card," Harper said. "There are instructions on it that have the washateria that the owner Mr. Sam is giving to them. They go there and they turn it into one of the employees and the employees will give them everything they need."
The simplicity on the schools side helps both students and counselors make the process nice and clean.
"Sonia has just done a tremendous job thinking about receiving her gold award for Girl Scouts," Walker said.  "So she approached me first about the idea of her Loads of Care program. She has really done a good job about planning everything out."
Loads of Care was part of Harper's project she completed as part of her tenure as a Girl Scout. The Girl Scout Gold Award is the highest achievement in Girl Scouting. According to girlscouts.org this award is aimed to prepare girls for life after high school.
"Seniors and Ambassadors earn the Gold Award—the highest award in Girl Scouting—by developing and carrying out lasting solutions to issues in their neighborhoods and beyond," the website said. "Gold Award Girl Scouts truly are the world changers, rock stars, role models and real-life heroes we all look up to. Plus, they're amazing candidates for colleges, scholarships, competitive internship programs and exciting careers."
Harper understands the significance of this honor. 
"It really means a lot," Harper said. "It's the highest award for Girl Scouts to get, and it's very hard to get because not every project goes through the council. I was really excited when mine went through."
The Gold Award is not the only way she is being recognized for her achievements. Others in the community are commending her.
"I think this is a very nice gesture for Sonia and especially in times like now where the economy is not so stable," assistant principal Jenny Stone said. "Sonia has a great heart, and she is always a giving soul. I think this shows her great character."
Giving back to the community is top priority for Harper, who loves helping others make sure they can feel clean and confident at the same time.
"I love making the world a better place," Harper said. "I always love helping others and the community, it's a good thing to do because not everyone has the same things."
The community is also willing to help and go all out to make sure that Willis all around is a amazing and clean place
"I hope it will give some of our families the opportunity to be given a new resource to help them," Walker said. "I think it can help them financially to go to the Willis Xpress washateria and wash their clothing and linens they might need assistance with."
Allowing others to be able to clean will also be able to make sure that school and social matters more than getting their clothes bubbly.
"I feel like it would help people come to school more often," Harper said. "Maybe get better grades and not just wanna sit alone by themselves. They will want to interact with others and go out with friends or family."
If a student needs help with this service they can contact their school counselor or Debbie Walker at [email protected].
Leave a Comment
Donate to The Voice of the Wildkats
Your donation will support the student journalists of Willis High School. Your contribution will allow us to purchase equipment and cover our annual website hosting costs.
About the Contributor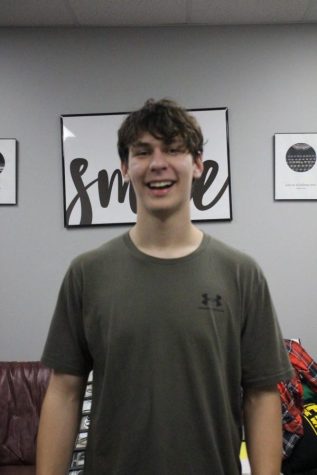 Michael Scholwinski, VOW staff
Michael Scholwinski is a 1st year newspaper staff member who has been active in many aspects of school life. A previous football player and current wrestler,...