Legendary coach retires, leaves mark on hearts of Wildkats for decades
The scariest part of growing up is all of the new faces one encounters in a lifetime. Moving from school to school, meeting new teachers, classmates and hallways children learn that nothing is forever, but one part of many kid's lives remains the same during their time at Willis. Coach Dana Fossmo has been a constant in the lives of many Wildkats. In a few days he will whistle for the last time as a coach in Willis when he retires. A party has been organized on May 26 to celebrate his career and any of the lives he touched is allowed to be there.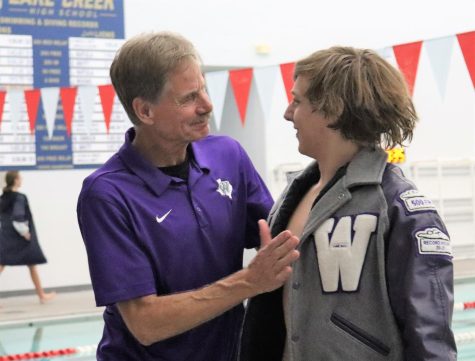 Coach Fossmo is someone that is at every level, coaching all ages in the district. Whether it's cross country at Brabham or the high school, swimming with the Rattlesnakes or the Aquakats or physical education at Turner elementary, most life-long Willis kids know Coach Fossmo. He has been an instrumental part of the development of so many children for so many years. 
"Coach Fossmo has taught me that you go up to the starting line of a race and give it all you've got, and let that be enough regardless of the outcome," class of 2012 alumni Cali Roper Werner said. "He is a major part of why my faith is as strong as it is. Thanks to Coach Fossmo, I have confidence to keep challenging myself, and I would not be where I am today without his help along the way."
Fossmo has proven himself to be a balance between authoritative and fun. By keeping the standard high, Fossmo has been able to improve the caliber of the athletes of Willis, both as students and as adults. 
"I remember Coach Fossmo would always say that he wasn't our friend, he was our coach," class of 2018 alumni Cori Eckert said. "He would tell us to stop complaining during hard practices and to push through the difficulty. I remember when I couldn't reach a personal goal, only to be reminded by Fossmo that the only person who could do it was me. However, I also remember coach's loud whistle from across the pool. I remember his prayers before the swim meets. I remember him always reminding us that he was there. Maybe he wasn't my friend, but so much more than that."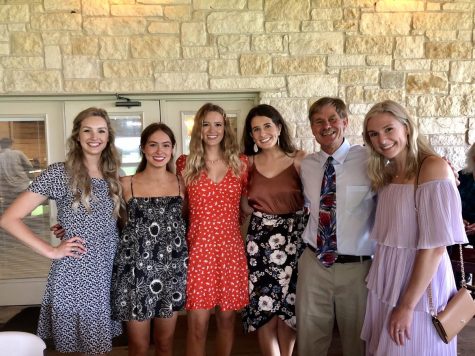 No coaches' retirement could be complete without the amazing stories brought by those who knew him best, his athletes. 
"During the hot summer months, our practice turned into runs to Sonic to get a cold drink together as a team," class of 2013 alumni Julia Elmore said. "This is when we learned that Fossmo has a general affinity for Mountain Dew. The swim team then created a tradition of pouring a bottle of Mountain Dew into the pool before meets."
For Elmore, Fossmo has been a part of her life since starting school.
"I met Fossmo in first grade at A.R. Turner where he coached P.E. He was my cross country and swim coach at Willis High School. I also helped him coach the Rivershire Rattlesnakes after graduation.Through all of that time spent with him he continually proved himself a great man. Coach Fossmo taught me the values of faith, discipline, teamwork and encouragement. He continually positively impacts my life today, and I am thankful for his tough love, my continued love of running, and the lessons I have learned through his coaching."
Fossmo is the type that is inspiring to all who know him. He has always been known for his whistle. At a track meet or swim competition, the whistle can be heard loud and clear as his athletes compete. It is a reminder to go faster and do your best.
"At track meets, other runners always said 'your coach is the one that does all the loud whistles right? Sometimes in a race, I pretend he's whistling for me.' " Roper said. "This goes to show he also gives a newfound confidence to runners he's never even met."
Leave a Comment
Donate to The Voice of the Wildkats
Your donation will support the student journalists of Willis High School. Your contribution will allow us to purchase equipment and cover our annual website hosting costs.
About the Contributors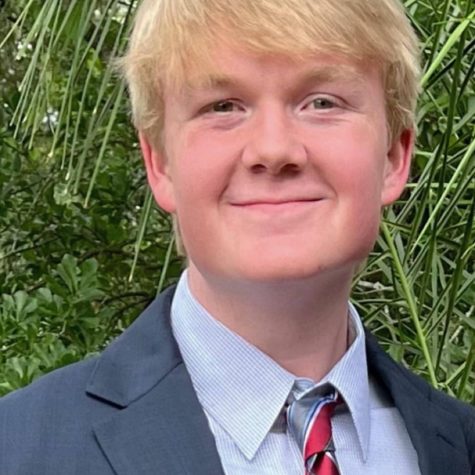 Reid Henderson, VOW Feature Editor
Reid is a senior in his first year of the journalism staff. Last year, Reid participated in multiple UIL journalism events as well as Extemporaneous speaking...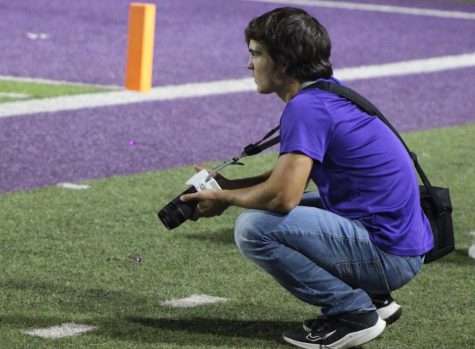 Jason Clark, VOW staff
Jason Clark is a senior at Willis High School and is currently enrolled in newspaper and yearbook. Jason is a four-year journalism student and has placed...