The high-pitched screams combined with all the bows and hair ties on the floor and the fumes of the hairspray roaming around the air set the scene. All of these elements are the perfect backdrop for the annual UCA camp at the Texas A&M University. Over 180,000 cheerleaders train and have sessions in the summer across the country hoping to win certain types of awards during their camp.
"Winning the UCA banana was very significant to me and the willis cheer team because we haven't won one in many many years," sophomore Alexis Graham said.
The Universal Cheerleaders Association program offers a wide variety of summer programs for all ages and interests.
"One of the best moments from camp was after cheering all day, me and my friends would get comfy and go eat at a restaurant at the Gaylord," Graham said.
Every year the UCA camp is hosted in the most spirited city of all Texas which is College Station.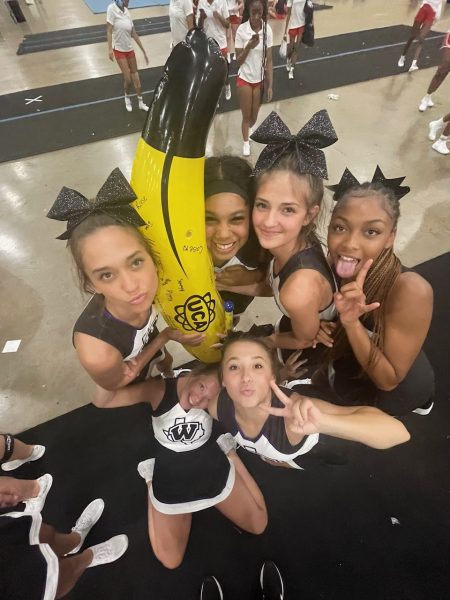 "The trip to College Station was very interesting but at least I got to sit by my friend Lexi," sophomore Kyndall Schniffer said.
Since the cheerleaders stay in College Station for camp they really do get to explore and experience what it feels like to be a part of A&M.
"Last year when we went to A&M and we got to stay in the dorms, but this year we went and stayed in the Gaylord Texan Resort, " Graham said.
Since Texas A&M always hosts the UCA camps annually the cheerleaders will always have a memory to remember about College Station.
"I feel like this year we definitely bonded with each other way more than last year," Schniffer said.