The year is 1967. The average cost of a house in America was $14,500. Gas averaged 39 cents a gallon, and Frank Sinatra won five awards at the 9th Annual Grammy awards.
A young teacher from the Rio Grande Valley entered the classroom for the first time. Fresh from graduating from Sam Houston State College, she entered the profession teaching English and Spanish at Stephen F. Austin High School in Houston ISD. Little did that teacher know the impact she would have on generations of teenagers.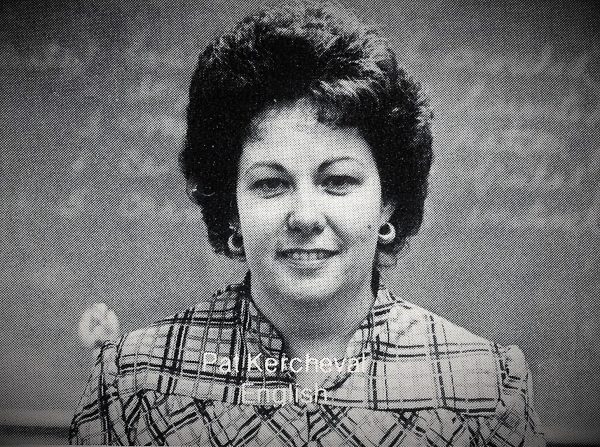 Over half a century later, while some teachers are beginning their first year as Wildkats, Spanish teacher Patricia Kercheval is beginning her 50th year in the classroom.
"I finished Sam Houston State at the end of December 1966 and started my first year of teaching in  January 1967," Kercheval said. "I taught 1st and 2nd year Spanish and English IV. When I first started teaching, you had a chance to establish a rapport. The classes were smaller, and the students were well-behaved."
Kercheval spent several years teaching in Houston and in Kentucky before coming to Willis ISD.
"I got married in the summer of 1967, and my husband was in the Army. We were transferred to Ft. Knox, Kentucky,  where I taught one year in Radcliff, Kentucky and a half year on post at Ft. Knox High School. We moved back to Houston, and I taught at Spring Branch High School for 2 1/2 years. We finally moved to Willis, and I started teaching at WHS In Oct. of 1978. I have been here ever since. So I guess you could say 'I truly bleed purple.' "
Kercheval dreamt of being a teacher at an early age. She knew education was key.
"I was the first person in my family to get a college degree," Kercheval said. "When I was younger, I knew I always wanted to be a teacher. I would line my dolls up and teach them all."
In the times where not many people took the challenge of learning multiple languages, Kercheval started learning Spanish at an early age.
"I heard Spanish all the time, and beginning in the second grade, we took Spanish as part of our school day," Kercheval said. "I grew up in the lower Rio Grande Valley, in San Benito, just 18 miles from the Mexican border."
Spanish is not the only class that Mrs. Kercheval has taught.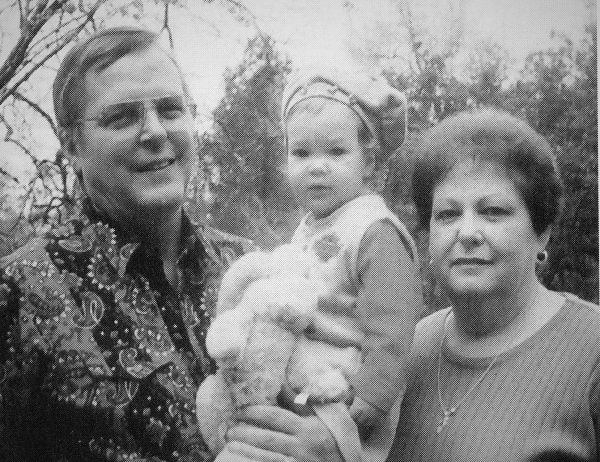 "I have taught every level of English: freshman, sophomore, junior and senior, " Kercheval said. "Seniors are my favorite because I love British writers," Kercheval said. "I've also taught the history of the Bible for several years and now Spanish for around 30-35 years."
While students and subjects she has taught may have changed from 50 years ago to now, technology maybe the biggest change. Kercheval remembers when there were one or two computers in the entire school building. Now each student has their own school-issued computer.
"Technology has come into being," Kercheval said. "We used to do everything by hand like grading, and used to show films on the projectors."
Through all 50 years of teaching, Mrs. Kercheval has learned several things that would benefit new teachers.
"I would say, you really have to have a love of teaching to be a good teacher," Kercheval said. "You have to love the kids, enjoy watching them learn and learn how the school itself works."
There are former students who have learned how school works, and who are currently employed as Wildkat Staff. They have fond memories of their time in Kercheval's class.
"I remember walking into her class the first day and immediately hearing, 'Necesitan un hoja de papel,' " math teacher Joshua Matthews said. "We heard that phrase just about every day, and I still replay it in my head whenever I tell my students that they need a piece of paper."
Through all the funny times, there were also some heavy-hearted moments. Kercheval has impacted so many lives.
"Sometime during my high school years, Mrs. Kercheval was diagnosed with breast cancer and you could feel heavy hearts all around the school," ag teacher Tanis Price said. "Sometime, during her period of being out of school, she wrote me a thank you letter for the pink roses my dad had let me send to her in the hospital. I still have that letter today to remind me of how much teachers and students affect each other's lives."
Business teacher Cheryl Gehovak has known Kercheval most of her life.
"Mrs. Kercheval has been a part of my life since I was a child," Gehovak said. "From Sunday School teacher, youth group leader, to my HS teacher, mentor when I became a teacher and most of all a special friend."
She credits Kercheval for inspiring her career as a teacher. It was her time in Kercheval's classes that brought Gehovak back to the classroom after graduating.
"We have danced, sang, laughed and sometimes cried during our years of working together and raising our families," Gehovak said. "She was the main influence in my becoming an English teacher because of her English 4 and creative writing classes my senior year."
Doctors, lawyers, soldiers and a congressman have sat in the seats of Kercheval's classroom.
"She has helped more students and colleagues than she realizes or will accept." Gehovak said. "She does nothing for accolades but for the genuine good of the students and staff. She is the epitome of a Super Wildkat, and I am proud to call her my friend. Congratulations on 50 years, Patricia Kercheval! I won't do that many! I promise!"
She has taught generations of Wildkats and helped them through the ups and downs of high school. Kercheval's students have included her own children and her grandchildren.
"I have thoroughly enjoyed not only being able to teach my own children and grandchildren here at WHS, but also have had the privilege of teaching students who later came back to be on the same faculty with me," Kercheval said. "It has also been fun to teach students whose parents I also taught. God has richly blessed my life here at WHS, and I thank Him for the time that He has given me here."