The band plays the drumline, the cheerleaders cheer their hearts out and the senior overalls that catch your eye from a mile away must mean something: it's homecoming season. 
The homecoming parade is set for September 13th with the game following on September 15th and the dance being September 16th. Homecoming has a vast amount of traditions that students participate in every year ranging from senior overalls to the dots on the face. However, the homecoming mum tradition is one that has grown in size and popularity over the years. 
This year the floral design program has decided to help with this tradition and they will be hosting a homecoming mum workshop on September 8th in order to help students with mum assembling and decorating. Since homecoming is a beloved tradition within our small town, Instructor Tanis Price created this workshop to further connect with our community.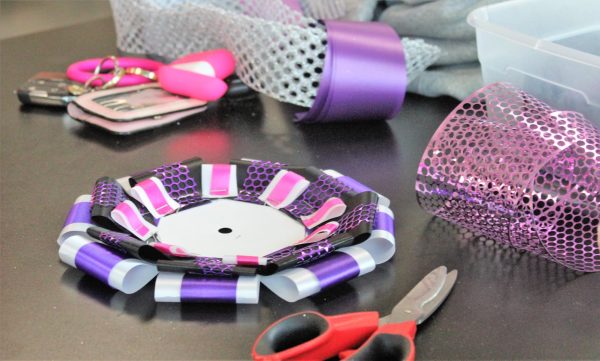 With ribbons, glittery letters and charms it can be confusing to know where to begin when starting with a mum. Luckily, the mum workshop will help ease the confusion.
"We will teach the students basic mum assembling skills like how to put them together and how to organize the mum with ribbon and trinkets. Overall it's more of an organization technique and working with others will teach students different ways to design the mum", Price said.
With floral design students leading this workshop, students such as  junior Addison Hoot are excited to give back to the community through creativity.
"I plan to help the students get more creative with their mums and hopefully learn a new thing or two for myself," Hoot said. "I know helping other students with mums will bring us closer together,"