Homecoming is one of the most exciting weeks of the year. One of the many fun activities students participate in is the dress-up days. While most years, the dress-up days are seemingly random with a punny title, this year all the dress-up days fell under the overarching homecoming theme of decades, or "Wildkats Through The Decades." This made the days much more cohesive and fun.
The dress-up days for the week were the 50s for Monday, the 60-70s for Tuesday, the 80s for Wednesday, the 90s for Thursday and of course spirit out on Friday. The decades are fun to celebrate and watch old trends become fashionably vintage. Seeing the different looks that high schoolers wore throughout the decades is a sweet and comforting touch. The leather jackets and poodle skirts for the 50s, the long skirts and Woodstock t-shirts for the 70s, the bright colors of the 80s, the grungy look for the 90s, it's all a very nostalgic vibe and a great reminder that time will pass.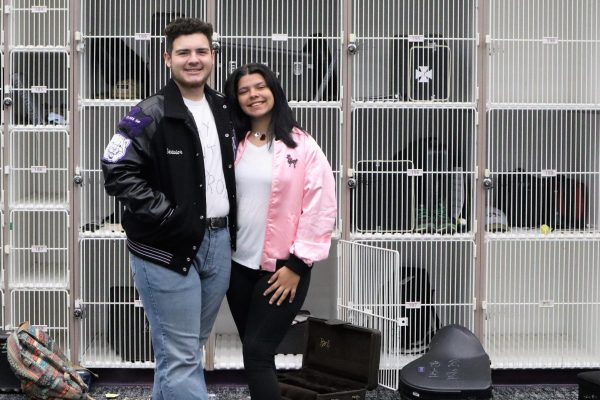 The factor that made this homecoming week work so well was the single sweet and simple theme that they stuck to. It tied everything together very nicely. The entire week had specific decor, fashion and music to remind everyone of the special occasion, it all felt very thoughtful. The school should keep the dress-up days in line with the theme every year.
While the theme and dress-up days were spectacular this year, they definitely missed the opportunity to do a 2000s dress-up day. The 2000s are far enough behind us now that they can be counted during decades themes, and they had some very iconic music and fashion trends just as every other decade celebrated. Watching students walk the halls in low-rise jeans and nu-metal t-shirts would be super cool.
Overall, this homecoming was a huge success full of fun events, and outfits reminiscent of the past. The school did a great job sticking with the theme this year and brought everything together full circle. However, a 2000s day would've been absolutely iconic. Happy homecoming Willis!