As the roads and scenery move past, the journey to Waller progresses, and the dim skies cast around the school bus early in the morning. The first UIL meet took place on October 28th with a great start to the year with many wins.
The opportunity to go to Waller was an exciting experience for everyone who was able to go, having the chance to compete against multiple schools. 
"My favorite memory is whenever my friend Ashley and I went to look at the scores and see how happy she was to see she got 6th," sophomore Natalia Herrera said. 
Having opportunities to be around other people and socialize was something everyone enjoyed during UIL, as well as the food provided.
"My favorite memory at this meet was getting to eat a bunch of yummy breakfast tacos and skinny pop," senior Stone Chapman said.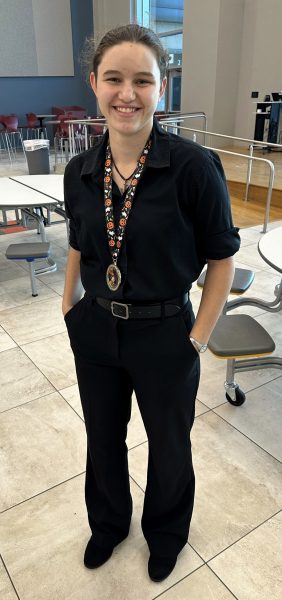 Some memories in fact came from being in UIL in general from skills helping students progress to show off at the Waller meet. 
"I would say my favorite memory would definitely be last year during practices because we would have such fun making jokes and having fun but also working to get better," sophomore Zoe Mendes said. "It just felt like family being able to be goofy and silly yet still have a level of seriousness and dedication to improving our skills"
Other than the environment, the whole reason for attending the Waller UIL meet was to be able to compete and attempt to win an award.
"It felt really amazing when I got second place in feature writing because it had been a while since I competed," Chapman said.  "I think that meet has really gotten me in the mindset to do well in future meets."
But along with many wins from this latest meet, a road of improvement and development is in the future for the UIL team. 
"While I don't have direct feedback yet from the judges," Mendes said. "Making my movements more direct during my speeches and developing the body of all my points rather than just one or two is something I would like to improve on."