Time to boot-scootin' boogie at Student Council's Barn Dance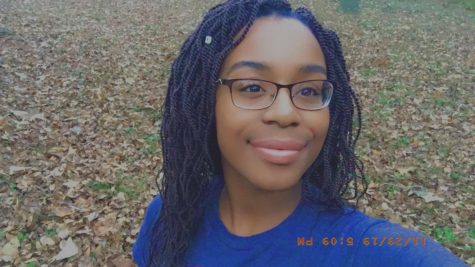 More stories from Charnell Haywood
Achy Breaky Heart. The Country Cha Cha. Copperhead Road. Cotton-Eyed Joe.
The songs are as legendary as the line dances, and they are the perfect tunes for the Student Council's barnyard dance set for February 15 at 7 p.m. in the cafeteria. 
"I have never been to a barnyard dance," sophomore Brianna Manuel said. "I feel like it's going to be a new experience  for all which will make it an unforgettable night." 
This Sadie Hawkins style dance is the first of its kind in recent history.
"I am excited to work with Student Council's fundraising committee to sponsor our first barnyard dance," Lindsey Carey, student council sponsor, said. "I'm looking forward to doing some two-stepping and line dancing."
The starting admissions is $10 while tickets will be $15 at the door. Flannel shirts, jeans and cowboy boots are the suggested dress for the night but all students can come as they are. 
"I'm so excited for the barnyard dance," junior Lindsay Davenport said. "I'm ready to hang out with my friends. Because the dance is different I feel it is going to have a unique feeling when we all go there." 
Some students see barn dance and feel it will only be for lovers of country music. Actually, a variety of music will be played to accompany all peoples' taste. The theme allows for a casual and comfortable atmosphere at the dance. 
"It is a great idea to have a barnyard dance because it's good to try out a different vibe for a dance, not like the usual dances," senior Cristal Ocampo said. 
Since the dance falls on Valentine's weekend, it should be an alternative to busy restaurants.
"It's a great way to spend Valentines weekend with your friends if you don't have a valentine," junior Jenna Day said. 
The Sadie Hawkins style dance is different, and many may not understand exactly how that works. Traditionally, with Sadie Hawkins dance, the girls ask boys to the dance. 
"I had a barn dance in high school and it was really fun event," Coach Keith Carey said. "The girls asked the guys instead of the other way around which was different and kind of fun."
Girls asking boys is optional. The dance should be fun for everyone who attends – with a date or a group of friends. It will be  a great opportunity to be with friends and to make memories.  
"People should go to the barnyard dance, so they can be social on a busy weekend," junior Emily Kilgo said. 
Dance organizers and Student Council members hope students will give the dance a chance. A successful event could lead to more fun activities.
"I think people should go to the dance, because it's a chance to make some forever lasting memories at our school," junior Dibanhi Miramon. "We won't remember every day we're here, but we'll definitely remember this one."
Being less formal than homecoming or prom, the dance should be something that students can attend without breaking the bank.
"The barn dance is going to be so much fun," sophomore Cole Arnold said. "We have not had something like this in a long time, and it is something different that will appeal to different people. If you are not thinking about going please reconsider."
Leave a Comment
Donate to The Voice of the Wildkats
Your donation will support the student journalists of Willis High School. Your contribution will allow us to purchase equipment and cover our annual website hosting costs.
About the Writer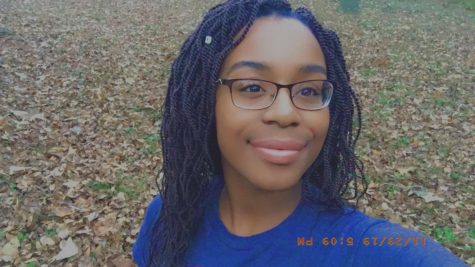 Charnell Haywood, VOW co-editor
Charnell Haywood is a senior in high school. She loves talking with all people. She likes watching sunrises and sunsets. She loves Marvel Movies. She is...