Tours welcome 8th graders to 'big pond' of high school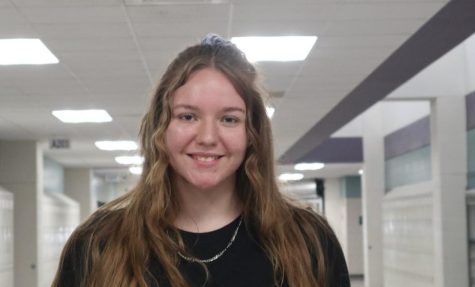 More stories from Ali McNew
High school is like a big pond. The seniors are the predators, ruling the water.  Then the juniors and sophomores are the frogs and big fish.
Then way down at the bottom of the chain are the minnows, the tiniest fish of them all. The freshmen. The newcomers are expected to learn how high school works in a matter of days. They are just thrown in, hoping they swim and don't sink.
For many people, this is a daunting task, but there are ways that schools can make this transition from a puddle to a pond much easier. 
For two days this week, the high school's doors were open to current 8th graders from Lynn Lucas and Brabham.
"The primary purpose of the 8th grade visit is to help our incoming freshmen identify something that they can look forward to at Willis High School," Principal Stephanie Hodgins said. "That could be a particular class they're excited about taking or even a club or organization that they would like to be involved in."
Leading the tours of the two building were student council juniors and seniors. It was their job to answer questions and make the 8th graders feel welcome and excited about becoming a Wildkat.
"I remember when I was in 8th grade and our tour guide was really excited for us to be there," senior Megan McClelland said. "I wanted to do the tours this year to help out the 8th graders because I remember how scared I was to start high school."
To help the freshman with their sometimes scary transition from middle school to high school, the school has created a freshman wing on the A side of the building. This is a side of the building dedicated to freshman level classes in order to allow a smooth adjustment from middle to high school. 
"I think the Freshman wing will help us all out a lot," 8th grader Katie Maropis said. "All of our classes being in the same area will make it a little less confusing for me, and it's easier to tell where all of my classes are because the walls are gray and not green."
Although having a side of the school designated for freshmen is helpful, some 8th graders were still daunted by the size and complexity of the school, so the Stuco tour guides told them about the tricks to help remember where everything was. 
"They were getting confused by the room numbers and why there was an A and B side," senior Shelbie Maropis said. "I told them that A means athletics because it is on the gym side, and B means buses because it is on the bus ramp side."
After the tours were done, the 8th graders were led to the big gym for a club fair. With over 25 clubs and organizations being represented, there was plenty of groups to sign up for. 
"The booths really help get our program out there for the 8th graders to see," senior color guard Captain Kailee Tedder said. "They may not have heard of our program before, so it was beneficial to show them what we do and have them get to see all of the options."
While joining a big pond as a small fish can be scary, events like the 8th grade tour days can make a large impact on students by helping them feel more comfortable and a little less scared at the idea of being a high schooler.
 "I want these students to see our high school as a place they can't wait to be a part of, instead of something that they are intimidated by," Hodgins said. "The 8th grade visit is meant to lower the pressure that many of these students are likely feeling."
Leave a Comment
Donate to The Voice of the Wildkats
Your donation will support the student journalists of Willis High School. Your contribution will allow us to purchase equipment and cover our annual website hosting costs.
About the Contributors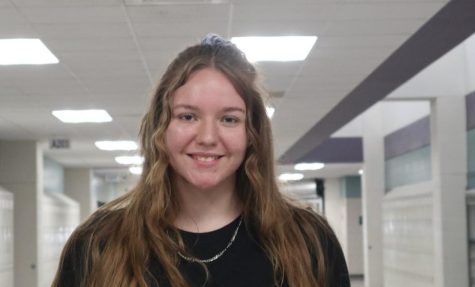 Ali McNew, VOW staff
Ali is a senior at Willis High School. She plays for the girls varsity basketball team and is an officer for National Honor Society. After high school,...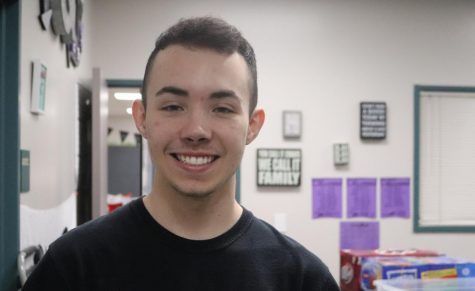 will Nye, photographer
Will is a senior and is a staff photographer for yearbook and newspaper. His time is split between his president positions in both the class of 2020 and...