Senior class honors peers with superlative honors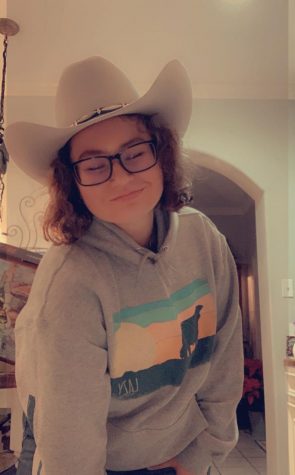 More stories from Carlie Rutledge
Some members of the class of 2020 started together at Cannan, Parmely, AR Turner and Roark or CC Hardy. They have been together since pre-K or Kindergarten. They have been Wildkats since the day they were born.
Others are newer to the group. They joined the family as Lucas Lynx or Brabham Bobkats. There are even some who became Wildkats recently. They are newcomers to the traditions. They have just learned that Wildkats never die. 
The senior class recently honored some of their peers with senior superlatives awards. They decided which of their classmates were destined for success or left their mark on the Wildkat community.
Seniors Reece Harkrider and Demaris Pelayo were named Mr. and Mrs. WHS. These seniors were voted by their peers as well rounded students and examples for all students at WHS. 
"I was very appreciative of my award for Ms.WHS," Pelayo said. "It feels good to know that I strived to be a good leader in everything I did, and not only did it pay off, but it also feels so good that my peers recognized my hard work as well."
Senior year goes by in a blur, and with all the memories that are made, it can be hard to have just one absolute favorite.  
"I don't have a specific best memory, but rather feel as if the whole year was one big memory," Harkrider said. "I remember the countless days spent with my friends, laughing or actually trying to do work in English. I remember the confusion of Economics and Mrs. Mitchell's unwavering joy towards Calculus. Everything that happened this year formed to create a singular, memorable experience that will persist in my mind for the rest of my life and I am very grateful for it."
Senior night is one of the many ways high schools celebrate the seniors, and that night is truly one to remember. For Most Likely to Succeed honoree Grace Hoegemeyer this tradition was a highlight of her senior year.
"I loved getting to cheer my final time with my dad, and then walk the field with my fellow seniors," Hoegemeyer said.
For Most Likely to Succeed honoree Will Nye, the first day of school was something to remember.
"My favorite memory of senior year was waking up super early on the first day of school and going to eat at Waffle House before classes started," Nye said. 
Some people's objectives are to just get through the day in one piece, but this one seniors target was something a little more trickier. Making people laugh and enjoy high school was a goal for the class clown. 
"I feel honored to be class clown, and I think it is very fitting for me," senior Isaiah Chaney said. "I make it my goal to make everyone smile as much as possible throughout every day at the high school, and apparently I was pretty successful."
It can be hard to stay up to date with what is in style, but senior Delaney Suffield managed to do a pretty good job of it throughout her high school experience.
"I am honored that I was selected for this senior superlative by my fellow seniors," Suffield said. "I think 'best dressed' is fitting for me because I try to stay with the latest trends and keep my own own style mixed in."
Senior Reed Hildenbrandt was also named Best Dressed by his classmates.
"Winning best dressed was a pretty cool feeling," Hildenbrandt said. "I never knew people took notice of my attire. It fits me because I'm a firm believer in dressing for success, and I do that every day."
Those final moments of being a senior are spent by reminiscing about all the memories that have been created, and looking forward to what is to come. Being named Most Creative was a honor for senior Julian Wallett.
"My best memory of senior year was having time to think back on everything," Wallett said. "Senior year is really the bookend of the first part of everyone's life. After this, everyone moves on in separate directions."
Although all the seniors are moving on to the next part of their lives, they will always remember where they came from. His time in choir and always going over the top on projects landed senior Juan Garrido as a Most Creative nominee.
"I am grateful to say I'm a Wildkat at heart, and will forever be a Wildkat," senior Juan Garrido said. "My best memory of my senior was making a fool out of myself and singing 'Into the Unknown' off key from the Disney film Frozen 2 during my economics class. I enjoyed being able to make many more memories with my best friends Chassidy, Maria, Tavia, Crissy, and Natalia."
Spending her life around sports as a coach's daughter, senior Delaney Jackson has sports in her DNA.
"I have been around sports my whole life with my dad being a football coach," senior Delaney Jackson said. "Sports are basically in my blood. Even though I may not be the best at every sport, I believe my perseverance and work ethic makes this award fit me."
 Senioritis is a diagnosis of every senior, but some take it to heart. 
"I think my award is hilarious, frankly enough having the worst case of senioritis takes lots of effort, to not have any effort," senior Cheyenne Mitchell. "I feel as if my award suits me very well. You will never not catch me sleeping in class or looking like I just rolled out of bed."
Senior Kendric Knott also is the epitome of senioritis to his classmates. 
"I think my award sums me up well because of how much I have slacked off this year." senior Kendric Knott said.
For the seniors voted Best Personality, building and maintaining friendships is an important part of their senior year. 
"My best memory was being a part of Mr. Wildkat," senior Destinee Rogers said. "I made so many friendships within that time and helped quiet people come out of their shell."
A good attitude and personality is always great to have in high school and throughout life, and senior Darius Johnson embodies a good personality.
"I believe that my award fits me because I display the description of the award everyday," Johnson said. "I try to always smile and be happy because if one person is happy, the other will be as well and it starts with waking up with a mind of happiness. My personality, I believe, defines me, it is what makes me, me. I try everyday to make people smile or laugh because laughter is like medicine, and if someone is sad or going through something I hope and pray that me saying something funny or just smiling at them brightens their day."
Being prepared for anything is not always easy to do, but senior Peyton Payne made sure she had anything and everything someone might need. For this, her fellow seniors named her Future Soccer Mom. 
"I think my award is funny and very fitting," senior Peyton Payne said. "I always bring my backpack full of random things that anyone might need everywhere I go."
Many high school students join clubs and stick with them throughout their academic years, and if they are lucky enough, they get to govern the club with their life-long best friend. 
"My favorite memory of senior year was getting to run a club with my best friend, Andrew," senior Azalea Aguilar said.
Truly what started 13 years ago has meant so much for the class of 2020. The seniors voted senior class superlatives live up to their honors. 
"I really enjoyed receiving this award because Azalea and I have been best friends since Pre-K, and I put up with her to this day," senior Andrew Mendoza said. "We are best friends and plan to continue this friendship until we die."
editor's note: all honorees were surveyed for this story. Not all honorees answered the request for information.
Leave a Comment
Donate to The Voice of the Wildkats
Your donation will support the student journalists of Willis High School. Your contribution will allow us to purchase equipment and cover our annual website hosting costs.
About the Contributor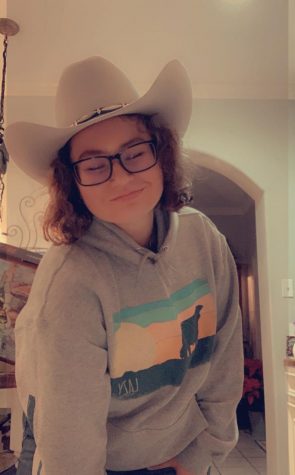 Carlie Rutledge, VOW co-editor
Carlie is a senior, plays varsity tennis and is historian for National Honor Society.  She hopes to go to the University of North Texas to major in photojournalism....