Sports injuries sideline athletes
Prevention may be key to staying in the game.
Running to score that last touchdown.  Diving to make sure the ball does not touch the ground.  Sprinting to the finish line.  Deflecting the ball from passing the goal line.  And that's when it happens.  A foot gets fractured. A wrist gets broken. A season gets destroyed. 
Sports players do anything and everything to make sure they come out on top after games, but sometimes pushing themselves can have dire consequences.  Students are constantly walking the halls in crutches, scooting to the CTE building on a knee walker and lined up in the training room for treatments after minor or major sports injures. 
According to At Your Own Risk, 90% of student athletes reported to have sports related injuries.  Fifty four million boys and girls play middle school or high school sports, and in 2012, 163,670 middle school or high school athletes were reported to have been to the emergency room for a concussion.
Because of the full contact nature of the sport, football is a sport that causes a lot of injuries. Injures can end a season before competition even starts. 
"I broke my fibula and tore the ligaments in my ankle, and I injured it while running the ball up the middle during the Cy Woods scrimmage," senior Patrick McConnell said.  
Sports injuries do not have to happen. Sometimes they can be prevented. Knowing how to warm up and wearing protective gear can help with injuries. 
"Get a proper warm up and stretch before any activity," athletic trainer Jordan Gonzales said. "Be sure to wear the correct protective gear (i.e. shin guards for soccer) and use the protective gear appropriately (i.e. spearing with a helmet in football)."
Sports injuries can happen at any point, not just during games or tournaments.  According to sports injury statistics by John Hopkins Medicine, almost one-third of all injuries incurred in childhood are sports-related injuries.
"I tore my ACL and had to get surgery," senior Emily Perez said. "I was doing a drill during tennis practice, and when I turned to get to the ball I felt something in my knee snap. I was out for about 10-11 months."
If an athlete gets injured, coaches send them to the trainer. When they arrive at the trainer, they have to talk with the trainer and let them know exactly what happened. They can perform tests to figure out what might be wrong.
"Technically, Athletic Trainers are unable to 'diagnose' an injury due to legal issues, state practice acts, etc,"  Gonzales said. "However, Athletic Trainers are able to give a clinical impression of an injury by conducting a thorough orthopedic assessment and evaluation."
Trainers cannot always tell everything that is wrong with an athlete.
"If a student is having severe pain or loss of function, we will refer them to an orthopedic physician," Gonzales said. "Unfortunately we do not have x-ray vision, so if we suspect a fracture we will refer them to urgent care or the emergency room."
Sometimes it is not all about getting back to the sport itself, but rather getting back to the teammates – the family.
"I missed my team and running with them," senior Sure Ibukun said. "Watching everyone get closer as a team, but I couldn't join was the worst part. It's my senior year. I should be there with them."
There is more to treating someone than just looking at them and noticing they are limping. 
"There is a series of tests that we go through depending on where the injury is to rule out certain injuries and rule in others," trainer Jordan Terrell said. "For example, an ankle sprain involves partial and possibly full tearing of one or more ligaments in the ankle. We use certain tests to determine the integrity of the ligaments and how severe the injury is then we grade the ankle sprain a one, two or three. Then we also want to test for fractures to make sure it is not more serious than just a sprain."
When athletes are out with injury, all they can think about is wanting to be back on that field, court or track. 
"I've been out for about four weeks now," McConell said. "I miss walking and being active the most. The worst part is having to start over again and since I've had surgery. It is unlikely I would break it again but the best thing to do is to strengthen it."
Even when an athlete is all better and comes back to play, they sometimes have to wear a brace of some sort to make sure they do not hurt themselves further. 
"To make sure I don't get injured again, I wear my knee brace, and when my knee hurts a lot, I sit out for a bit," Perez said.  
Recurring attendance to the trainers might be a sign to get x-rays or a MRI.
"If the athlete is consistently coming in for morning treatments (6:30am) and doing treatments before and/or after practice and not getting any better, they will likely be referred after a certain period of time for imaging to be done to check for a more serious injury," Terrell said.
Athletes are so dedicated to their sport, they just want to have a fast recovery so they can get back to competing.   
"What I missed the most was playing tennis," Perez said. "The worst part about being hurt was not being able to play during games or practice and only being able to watch others play."
The best thing athletes can do is put a stop to injuries as much as they can.
"Prevention is key," Terrell said. "A proper warm up consisting of dynamic and static movements is great to reduce the risk of injury. Nutrition and hydration are also very key factors into decreasing the chance of injury. When you are eating good nutritious foods, your body is able to recover faster because it has the proper nutrients. Specifically carbohydrates and proteins are important because they help restore depleted muscle glycogen."
Leave a Comment
Donate to The Voice of the Wildkats
Your donation will support the student journalists of Willis High School. Your contribution will allow us to purchase equipment and cover our annual website hosting costs.
About the Writer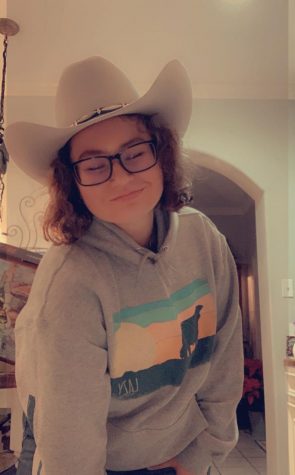 Carlie Rutledge, VOW co-editor
Carlie is a senior, plays varsity tennis and is historian for National Honor Society.  She hopes to go to the University of North Texas to major in photojournalism....