Haunted films to watch for Halloween fun
Skeletons, witches, ghosts and ghouls. The spirit of Halloween lives on through many traditions including spooky movies. Audience members can't let this holiday season go by without watching these classic films and experiencing new scares.
Halloween just wouldn't be the same without the Sanderson sisters. A classic film that brings the necessary fun for celebrating the holiday. "Hocus Pocus" was made in 1993 and is rated PG, so it can be enjoyed by all members of the family and add to the spooky fun without leading to kids being afraid of their closets. The classic witches were hung three hundred years before the start of the film for their wicked magic and crimes against their village. Two modern teenagers, a little girl and an immortal cat accidentally bring back the Sandersons and must get rid of them before they take the youth of all the children in Salem to stay young and beautiful forever. They work together to save their city despite all of the obstacles they face along the way including zombies, denial and the fact that no adult will believe what they have witnessed. It is the perfect movie to ignite the long dormant Halloween spirit.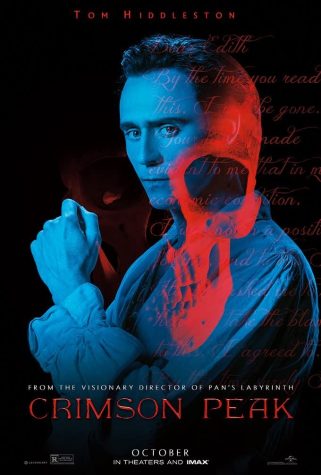 For audience members looking to add something a little scary to their Halloween festivities, "Crimson Peak" is the perfect movie to watch. A mysterious thriller starring Tom Hiddleston, Mia Wasikowska and Jessica Chastain that is rated R and was released in 2015 can be watched on platforms like Netflix and Hulu. The Victorian themed film opens with the ghost of Edith's mother giving her a warning, "Beware the Crimson Peak." This warning strays from her memory as she grows up, but as the story progresses and she moves away from home, Edith starts to notice that something is wrong and she remembers her mother's frightening warning. At this point in the tale, it is too late for her to turn back, and Edith is stuck in a more than messy situation. From a vicious and mysterious murder to jump scares from multiple ghouls, this movie is perfectly balanced in creepiness and suspense. "It's not a ghost story, it's a story with ghosts in it."
"The Addams Family" was created in 1991 and is rated PG. The dark family that others have come to know and love is back in season. Their strange home and those who live there await the return of long-lost Uncle Fester, but when he returns, some family members have their suspicions. Wednesday Addams uses tricks and trap doors to discover the truth about the stranger in their home. Without thing (the disembodied hand), lurch or cousin It, the holiday would sorely lack iconic spooky season characters that bring the holiday to life.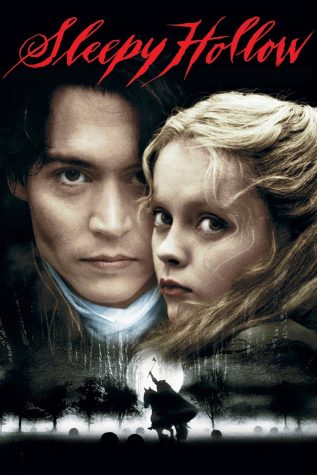 "Sleepy Hollow," the 1999, rated R horror film starring Johnny Depp and Christina Ricci, is an adaptation of the classic book, "The Legend of Sleepy Hollow." While the film is not traditionally scary,  gory or macabre, the movie focuses heavily on themes of witchcraft and the supernatural. The film follows Ichabod Crane as he is called to the town of Sleepy Hollow to investigate three recent murders. As he searches for clues, meets the suspected killer and confronts a witch, Ichabod has to try his best to save the town and send the murderous man back to where he came from. 
"The Haunted Mansion" came out in 2003 and is rated PG. Two realtors and their children make a quick stop at a mansion for sale before heading out on their weekend away from work. After getting stuck there due to the weather, they quickly learn that nothing is as it seems. The home is filled with ghosts who have been trapped as a result of a curse put upon them long ago. The father and children embark on a quest to lift the curse and save their mother while facing the wrath of the undead, thousands of creepy crawlies and the maze of a mansion they are trapped in. The movie may get a little intense and is not suited for extremely young children, but it is a great family movie for older elementary kids and teens.