Homecoming festivities filled with tradition
Homecoming week is full of many traditions that come with being a Wildkat . It starts with the infamous parade down Wildkat Dr. where clubs and sports get to be showcased on the backs of trailers and trucks, and the community gets to meet the homecoming court. Then it ends with students dancing the night away in the school cafeteria that is unrecognizable due to the hard work the cheerleaders put into decorating. 
The week of homecoming will start on October 18th and the homecoming dance is on October 23 from 7pm-11pm in the cafeteria. The homecoming dress up days have already been announced by the cheerleaders. 
After the homecoming parade, the students and the community fill up Yates Stadium for the pep rally to get hype for the upcoming game.
"Ms. Matlock specifically picks the belle and beau and honestly I've been looking forward to this since my freshman year," senior Faith Minor said. "The band won't be marching  in uniform, so I will be dressing up for the parade because it's the only time that the beaus and belles are released."
During the parade, five sets of nominees will ride in a car around the parade route. Voting for the homecoming court starts on Oct 8th and will be announced on the 12th.
"I've never really wanted to run for anything before this year," senior Ryan Glasgow said. "My girlfriend and I decided that it was senior year so we should just go for it because what do we have to lose. I'm just excited to be a part of things my senior year." 
"Fire Up the Kats" is the big pep rally for the hoco game which happens in Yates Stadium. The senior class gets to go out onto the field and kick off their last homecoming next to a big light up sign that says KATS.
"I'm so ready for Fire Up The Kats," senior Kendall Cobb said. "I'm excited to take pictures with my friends and celebrate our last homecoming together."
A largely Texas tradition, mums have grown from being a small, real flower that is pinned to the shirt, to being texas shaped and almost entirely cover their bodies.
"Matthew's mom has all the stuff to make my mum and I have everything for his garter," senior Lindsey Pipes said. "I'm excited to make them, but we're not doing anything over the top like other people do."
In recent years, the tradition of decorating overalls has grown larger. Many senior girls on campus decorate overalls to wear to the football game and to show school spirit at school.
"I'm excited to make my overalls but I haven't started on them," senior Jenna Dempsey said. "I have very little plans, but that's on purpose. I plan on winging it because the best overalls are always the most spontaneous and outgoing."
The homecoming football game is a big deal. This year the Wildkats will play Oakridge and it is expected that Yates Stadium will be full of students and people from the community to cheer on their team.
"I'm very excited for the game and to play in one last homecoming game for my community before my high school career is over," senior Aiden Collier said. "We're practicing daily and watching film to fine tune our plays. Our team is absolutely ready to play and beat Oak Ridge."
For sophomores, this is their first chance to go to a homecoming dance since it was cancelled last year due to covid. They will have the chance to finally experience everything that comes with getting ready for the dance.
"I'm going in a group, but we're still trying to arrange plans," sophomore Elle Wienecke said. "One of my friends has gone dress shopping this weekend and told me there aren't a lot of options left. I ordered a dress online and I'm planning on going to the mall to see if I find any that I like."
What is your HOCO IQ?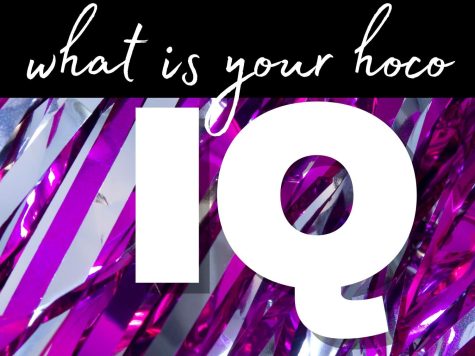 Loading...
There was an error. Please try again.
Leave a Comment
Donate to The Voice of the Wildkats
Your donation will support the student journalists of Willis High School. Your contribution will allow us to purchase equipment and cover our annual website hosting costs.
About the Writer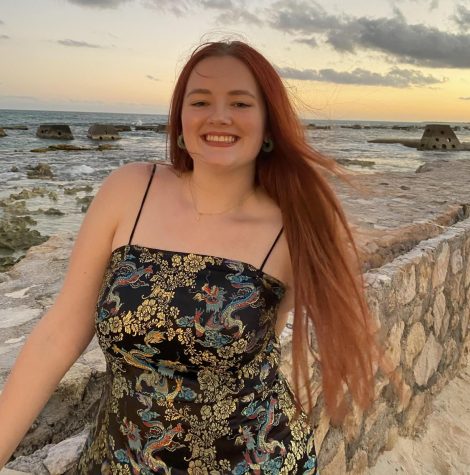 Summer Rains, VOW editor
Summer is a senior, co-editor of the newspaper and entertainment editor. She is also a member of the yearbook staff, four year journalism student and two...