Do's and don'ts of homecoming proposals
It's the season for giggling girls fantasizing about their very first homecoming dance, imagining the dark lights and loud music drowning out every thought except having fun with their classmates. Going shopping with their closest friends to find the perfect dress, and hoping that one boy would ask her to be his date.
The homecoming experience is something you are supposed to remember for the rest of your life. There are so many different ways to do a homecoming proposal but somehow it always ends up being a cringy poster presented in front of the whole school, putting whoever is getting asked on the spot. 
"In my opinion when you ask someone else out to homecoming you should focus on not doing it in front of 100 people," senior Toby Vance said. "But a more meaningful way between you two. Bringing flowers and explaining why you feel the way you feel and why you want to take him or her to the dance is so much better."
Gas prices are up and so are everyone's standards. If you're gonna ask someone to homecoming you should do it in an extraordinary way, something that they will remember.  
"Being asked to homecoming should be a memorable experience for anyone," senior Hannah Hartman said. "Getting asked through a poster is cute, but if someone put a lot of thought into making a series of photos of them together or a letter with rose petals, or any other creative way to express their affection and feelings for them would be an even greater memorable high school experience."
Reenacting a "High School Musical" scene in the lunchroom isn't for everyone, but something small and warm hearted could easily make someone's day. 
"Personally, I don't like grand gestures," senior Trevor Hunter said. "But rather a heart to heart moment."
Everyone has a fantasy of how they would like to be asked to the dance, and every girl gossips with their friends so if you can't think of a way to ask them, ask their friends for inspiration. 
"My favorite way to be asked homecoming would be in the back of my boyfriend's truck with things like sushi and Chinese food under the stars with a romantic setup," senior Savannah Paske said.
Whatever you do needs to be special. Don't do it over text or just randomly in the middle of a conversation. It doesn't take long to make something special for the girl or guy you're asking. 
"I think being asked in an extraordinary way makes it worthwhile, " Paske said. "You definitely have to think of it as memorable in the future."
Leave a Comment
Donate to The Voice of the Wildkats
Your donation will support the student journalists of Willis High School. Your contribution will allow us to purchase equipment and cover our annual website hosting costs.
About the Contributor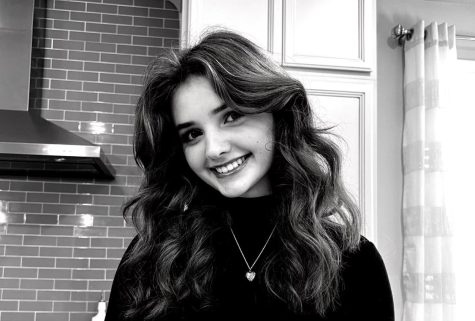 Alyssa Beaulac, VOW staff
Alyssa Beaulac is a senior at Willis High School and is a member of the newspaper and yearbook staff. You can reach her at [email protected]