Buying special gifts for that special person
The holidays. It's a time for celebrating, catching up with loved ones, and spreading joy and cheer. For those in a relationship, this is the perfect time to give a meaningful gift to your special person. For many, a question rears its head: what gift do I get them?
Though the price range and content of the present can vary, by far the most important aspect of the gift is how thoughtful the gift is and making sure the recipient feels loved and cherished.
When one thinks of getting gifts for their significant other, a few Christmas songs come to mind and, though it may seem like you have to buy five golden rings and a few too many partridges in pear trees, that isn't the case at all. What makes a gift special shouldn't be a price tag. Paying attention to your partner's hobbies and tastes can make all the difference when choosing a present. That isn't to say that an expensive gift is bad (and some may prefer their presents to be on the pricier side), rather it's more important to make sure that the gift will showcase that you care and that you are paying attention to their interests and truly care. 
One thing that may cause minor strife is a price difference in gifts. Buying an overly expensive gift for your person may make them feel a bit sad or even guilty, especially if their gift costs less. An easy way to remedy this, much like in other parts of the relationship, is with that ever-important word: communication. Sitting down and talking with your partner can be an essential part of safeguarding holiday spirit from negative emotions. One way you can communicate is by agreeing on a price range. Choosing the bounds of how much or how little to spend completely removes the potential guilt that may arise and makes sure no feelings are hurt. 
More tried and true methods for considerate gifting are making something from scratch or going somewhere with them. Though some (such as the author) may not be artistically inclined, the thought of whipping something special up for your person is sure to make their heart melt. These crafts can be pretty much anything and can range from a heartfelt card to homemade pottery. Notes filled with things you love about them are always a hit, and a special trip to a favorite destination, whether that be a restaurant or a sunset lookout, are truly some of the best things you can give to someone. 
With the holidays fast approaching, the time for gift giving is almost upon us. By making sure the gift you give your significant other is special, thoughtful and above-all considerate, you can guarantee that they will feel cherished. It is essential to remember, however, that the ideas contained within this guide are only the tip of the iceberg of meaningful gifts and, when it comes down to it, by far the best gift you can give your beloved is your love and affection.
Leave a Comment
Donate to The Voice of the Wildkats
Your donation will support the student journalists of Willis High School. Your contribution will allow us to purchase equipment and cover our annual website hosting costs.
About the Contributor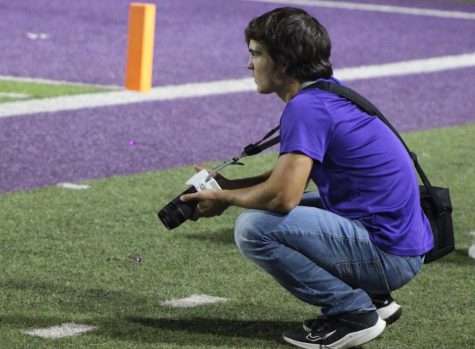 Jason Clark, VOW staff
Jason Clark is a senior at Willis High School and is currently enrolled in newspaper and yearbook. Jason is a four-year journalism student and has placed...