Cheerleaders named for upcoming school year
Future cheerleaders stretch out every tense nerve, remove every worry and focus all of their muscles before beginning the long, stressful process of tryouts. They recall chants, dances, moves and everything else they learned in their clinics and personal practices to prepare for this event.
New cheerleaders have been named after tryouts for the 2021-2022 school year. These will be the girls seen in football and basketball games and in their own cheer competitions next year, showing school spirit and pumping up the crowds. 
Tryouts are not a simple task. There are several aspects of cheerleading that are taken into account when deciding who will be the faces of next year's squad. 
"The tryout process consists of 70% skill and 30% teacher/coach evaluations," head cheer coach Molly Dougherty said. "The 70% skill comes from seven different categories such as motions, jumps, tumbling, spirit, dance, chant, and cheer performance. The 30% evaluation consists of three different categories including demerits/referrals grades, and teacher/coach eval."
Varsity takes another level of skill and spirit. How a member presents themselves affects the overall performance. Each one has new ambitions for the coming year. 
"To make varsity you really just have to have that confidence and not be afraid," freshman Akeyah Gardin said."It really has an impact on your performance. My goals for next year are to make all American for the second year not just in high school, but as a team, I would love to make it to the finals in the competition. I really feel like we can do it."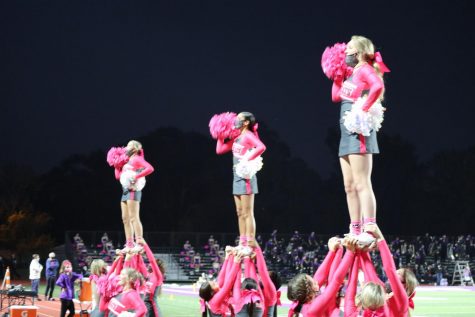 Even after taking time off from the sport, some students have managed to come back stronger than ever. 
"It took a lot of hard work to make varsity, but it all paid off in the end," junior Faith Williamson said. "I wasn't on the team the last few years because I was focusing on volleyball. I started cheer because it looked so fun, and I wanted to end my senior year off with a great year." 
After years of cheer, members of the team have learned the importance of details in the performance and how to be impressive in their tryout.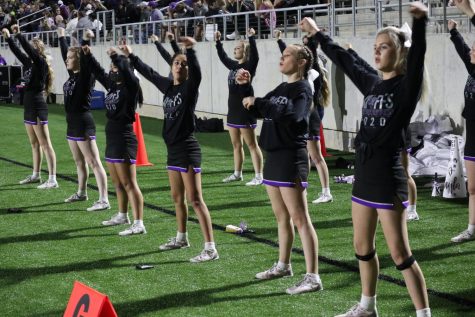 "It took practice," freshman Kelsey Weddington said. "You had to be super sharp and really happy and smiley. I was nervous but excited. I've done cheer since middle school."
Some of the incoming freshmen were able to realize their dreams when the tryout results were posted and have new ones for the coming year even if it may seem scary at first. 
"I want to become a better cheerleader and to meet new people and to grow as a better person in the world," Brabham eighth grader Maddi Smith said. "Tryouts were different because of the individual part of it, and there were a lot of older girls, so it was intimidating, especially the seniors." 
Each member of the squad has their own drive and reason for being there. Being a part of the team is more than just the fans and football games it is about the people they cheer alongside. 
"I do cheer because it keeps me involved with the school and it's super fun," junior Ava Semler. "I love the girls and being a part of a team. It's like a whole family outside of your own and we all just have fun and cheer on our boys. The best part of cheer is the bus rides to the away games because we all just listen to throw backs and get hyped for the game." 
Even though the social aspect is a large part of the team, there are other reasons the cheerleaders love what they do. 
  "I've done cheer for six years," sophomore Chloe Henderson said. "I started at ten. I just wanted to cheer on and motivate other people because I didn't get that when I was younger."
The coaches also have aspirations for the new team from school spirit to competition and hopes of a more normal experience because the past year, it was altered due to the pandemic.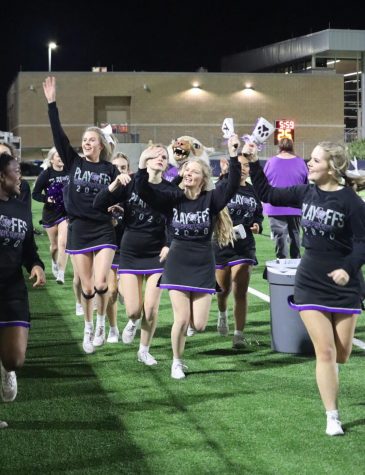 "My hopes and goals for next year are pretty simple," Dougherty said. "First off would be to bring more spirit to Willis High School in all sports and just on campus overall. I think it's been improving the last two years but I'd like to see it go farther. I'm so ready to bring back pep rallies next year. Secondly, I am ready to go kill it at competition this year.  Looking at my new teams, I know we definitely have the potential to go pretty far and I am excited to see just how far that is."
The upperclassmen have different goals than some of the other members of the squad, especially the incoming senior class because this team will hold some of their last high school experiences. 
"I want my girls to leave any event we cheered at with people talking about how amazing we looked and how far we've come from a couple of years ago," junior Mady Feist said. "I also want the whole team to feel welcomed and for cheer to be a get away and for them to walk into cheer practice everyday knowing that they're going to be having fun and that they need to take it all in because within a blink of an eye, it will all be gone." 
Leave a Comment
Donate to The Voice of the Wildkats
Your donation will support the student journalists of Willis High School. Your contribution will allow us to purchase equipment and cover our annual website hosting costs.
About the Contributor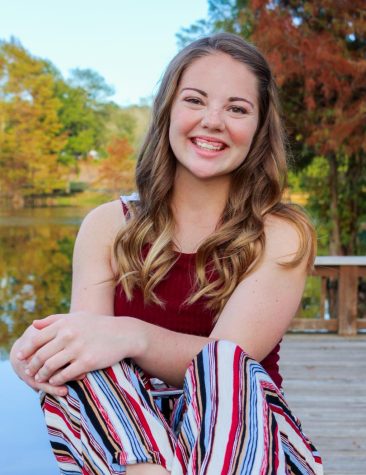 Heather Jackson, VOW photography manager
Heather is a senior on the school's varsity tennis team. Last Spring, she became a State Champion in Journalism UIL for News Writing in 6A. She made...