Students hone leadership skills under the Friday night lights
Drum majors set the tempo as the halftime show begins. The cheer captain rallies the squad and decides which chant is best suited for the situation at hand. The iconic whistle of the lead sweetheart rings across the field to instruct the drill team. Football leaders huddle up to encourage teammates and make sure they are all on the same page. Hundreds of students participate in Friday night lights, but a select few are chosen as leaders on and off the field. 
Every Friday night, the various group leaders stand proudly on the radiant field to direct their teams and prove that all of their hard work is paying off. These select few have the honor of guiding the myriad of students who represent the school and its programs.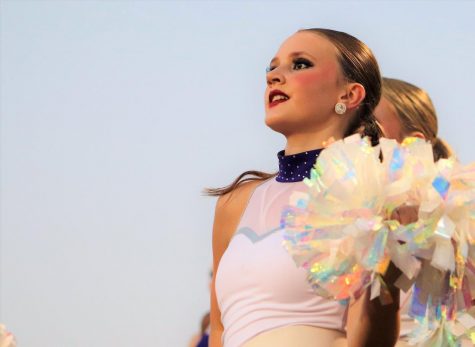 "I wanted to be a leader in the band program because I want to do everything in my power to help this program become successful," senior drum major Ian Conatser said. "It has given so much to me during my time in high school, so it is only fair that I do the same in return."
Taking on a captain or leadership role requires hard work and dedication that cannot be accomplished by all members of the group. 
"Knowing that Captain was my goal for my Junior year, I worked and worked and worked for that position," junior sweethearts captain Addison Williams said. "I practiced on the weekends, I practiced after practice, I competed with a solo during contest season to know where I needed to grow, I read leadership articles and I made myself available for my team and director. Through that blood, sweat, and many tears, I had achieved my greatest goal."
Once granted the honor of being named a leader, students are given the responsibilities that accompany it. 
"My responsibility increases as I have to lead by example and it is my job to lead my team to be the best we can," senior football captain Zachary Rodgers said. "My hopes are to be one of the best groups to ever come through Willis and to leave a lasting impact."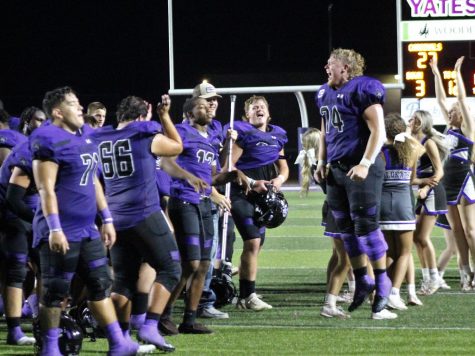 Each program has their own aspects that make it unique, and uniqueness is one of those aspects for at least one of the Friday night lights contributing groups. 
"My favorite part about the program is the amount of diversity within the program itself. No one person in the band is exactly the same," Conatser said. "This organization attracts people from all different ways of life so to speak. It's that diversity and uniqueness within each person that makes it such an amazing thing to be a part of."
Along with the social aspect of the organizations, they also offer lessons and opportunities to improve as a group and an individual.
"I love Sweethearts, and honestly drill team as a whole because it teaches you discipline, respect, passion, hard work, perseverance, and so many important life lessons," Williams said. "I would love to see the team do well in contest, and really grow to their full potential this year. 
Each sport and fine art spend hours during and after school together practicing and creating a bond with one another which can make them come together as more than a group on a field once a week.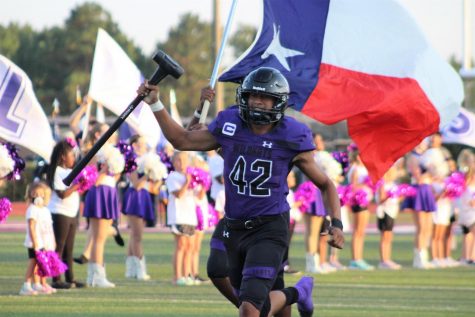 "Going through adversity with my teammates in the situation and environment we were in is unlike anything I've ever experienced," senior football captain Aiden Collier said. "It brings me closer to my friends and allows me to learn how to endure the tough times."
Captains have different opportunities to connect to and help their program members in a way that coaches often can't. 
"Being a captain comes with some huge responsibilities on the team and you see everything the coach doesn't," senior cheer captain Mady Feist said. "You're cheering with them, you know how they feel about certain things, and you can feel with them because you're also on the team doing the exact same thing they are doing. I love to be someone they can depend on and look up to and I hope the next year's captains to come will do the exact same thing and love their team as much as I love this team."