Student leaders push to make positive impact
Being a leader is a tough job. 
Leading a group of peers is 1000 times tougher.  
It is a fact that the student leaders of tennis, volleyball and cross country know all too well. 
They are tasked with the responsibility of leading their friends and teammates in the good times and the tough times.
"My responsibilities consist of making sure everyone is on the same page on and off the court," senior Taylor Thomas said. "I am always uplifting the girls and coming in clutch when we need it the most." 
Leaders are responsible for leading the team and setting goals for the season.
"My hopes and goals for this year are that we make it to the playoffs and work hard to stay in it," Thomas said. 
Tennis choses their captains through a process that includes several steps.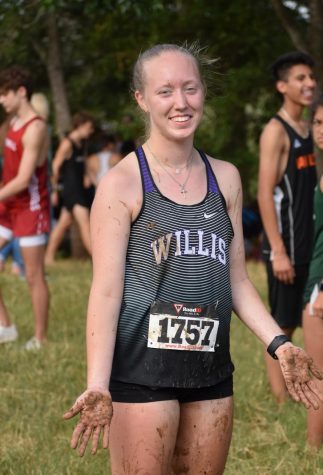 "I went through the process it took to become a captain twice; the end of sophomore year and then the end of junior year," senior Macey Conatser said.  "The process starts with writing an essay featuring information such as why you wish to be captain, what do you believe you could achieve as captain and how would you help the team bond," 
There is also an interview section of the process.
"Once the essay is submitted, an individual interview is conducted between the coaches and the player wishing to be captain. Then after the interviews are all finished the coaches then discuss who they would see fit to be captains being sure to consider many factors.
Student leaders learn that success for others also leads to a feeling of success for the leader. 
"My favorite part about the program is watching not only the team, but each individual push themselves to do their best and achieve their goals," senior Shelby Brown said. "I think this is important because we are motivated to do better when we feel accomplished, however small it may be; it becomes fuel for each of us to keep going and tackle the next objective. 
As the tennis team captain, Conatser wants to work with the other tennis captain, senior Brenan Mansker, to create a team who can be the best possible team. 
"As captains it is also our job to lead by example and help shape the team into the best that it can be, because of this l am very grateful to be a captain in the year that I am, not only because it is an experience I'll never forget, but also because of my fellow seniors along side me. These seniors help share that responsibility with Brenan and I, whether it be conscious or not, because they all do a very remarkable job at guiding the team and steering it to success in their own ways."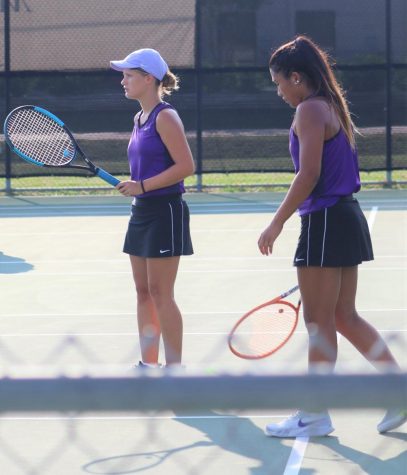 Leaving a legacy of accomplishment is a goal for many of the students who lead their peers as captains. 
"I recognize that for many this is the last year they may ever play competitive tennis, leading multiple to retire their racquets to join the military, workforce, or head off into college," Conatser said.  "With that being said, I want to make sure that these players find achievements in their tennis throughout the year, and can ultimately leave the Blythe Calfee courts feeling accomplished for all that they've achieved over the past four years. I have a goal that when I and my fellow seniors graduate from the team, we leave behind a positive impact that can help guide the future seniors and upperclassman on to success."