ATTENTION ALL BIBLIOPHILES: Willis books Scholastic fair Jan. 24-28
Teacher preview this Friday
Kids let go of their parents' hands and walk as fast as they can because running is not allowed in this room at school. They quietly screech as they finally find that book, poster or pencil they've been looking for. The book fair comes once a year, but for high school students, it is a memory long forgotten.
The school will be holding a book fair next Monday, Jan. 25 to Friday, Jan. 28. Students, staff and parents can shop online as well beginning Jan. 25, and online orders can be placed until Feb. 6. 
"All the other schools in the district do book fairs, and so we just thought 'why not try it at the high school?'" technology innovation coach Shawn Rhoden said. "Even though library usage has picked up and is busy, our kids love to buy books. It's not really to raise money, even though we will. We will use it to get stuff for the coffee bar or books, so that is a bonus part of it, but really it is to give the kids a book store to shop at." 
The book fair will be open from 7 a.m. to 3:30 p.m., and students can attend during class if they have a pass from a teacher or during their lunch. 
"I went to the book fair all through my elementary school career, and now it's my senior year, and I finally get to go again," senior Jenna Dempsey said. "It's like reliving a part of my childhood." 
There will be a preview tomorrow for staff members only who want to attend the fair. Students can begin attending on Monday. 
"I am so excited for the Scholastic book fair," senior Nikolai Madden said. "I have not been to one in forever. I am really hoping they have the Animorphs books. I am collecting them. I have been buying them at 2nd and Charles, but since they are Scholastic books, I hope they are there." 
There will be a wide variety of books offered by Scholastic, so there is something for everyone. There will even be books for Spanish readers. 
"We are going to have books from the youngest to the oldest," Rhoden said. "We will have adult books, a lot of young adult and middle school as well as children's books for teacher's kids and people who have siblings." 
Books are not all that will be sold. There will also be pencils, pens, journals and posters for sale. 
"It has been since upper elementary school since I have been to a book fair," senior Isabella Rios said. "I remember once I bought the cutest mushroom eraser that was also a pencil sharpener. I would love to buy stuff like that."
Payments can be made in cash or card or through the new eWALLET program that allows parents to give students a form of contactless payment. 
"If a parent doesn't want to send money with their student, they can go ahead and put money in their eWALLET, and then I can pull it up and pay for it that way," Rhoden said. "It's basically a cashless, contactless way they can pay if they want to." 
For updates and more information on the library follow @wildkatlibrary on Twitter and on its new Instagram and TikTok accounts.
"I think when everyone was younger, the book fair was so exciting, and sometimes we lose that excitement when we come to high school," English teacher DeAnna Slovak said. "I'm just glad we get to bring that back for teachers and students." 
Leave a Comment
Donate to The Voice of the Wildkats
Your donation will support the student journalists of Willis High School. Your contribution will allow us to purchase equipment and cover our annual website hosting costs.
About the Contributor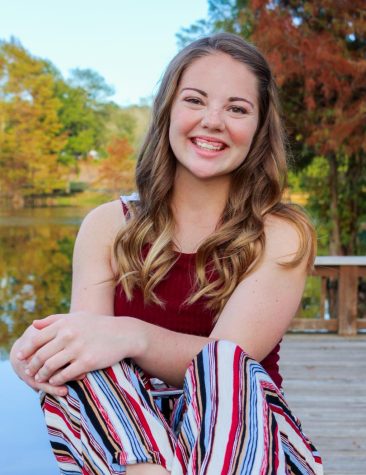 Heather Jackson, VOW photography manager
Heather is a senior on the school's varsity tennis team. Last Spring, she became a State Champion in Journalism UIL for News Writing in 6A. She made...