Cheer clinic set for March 7-9
Tucks. Flips. Roars. Cheers. What the world sees from cheerleaders seems so fun and exciting. What the world does not see are the bruises from stunt practice or the exhaustion after hours of polishing a cheer. The sport is about much more than pom poms and megaphones, and the students on the mats are 100% athletes. 
Cheer tryouts are coming, and the athletes are planning a year of growth, learning and leadership. The tryout clinic is March 7-9 after school.
"On Monday and Tuesday, the candidates learn a dance, cheer and chant," cheer sponsor Ashleigh Scott said. "On Wednesday, we conduct mock tryouts to get the candidates familiar with the tryout process and receive feedback from current senior cheerleaders who are exiting the program. On Thursday, tryouts begin after school and typically last until about 9:00 PM. Three outside judges evaluate the candidates on their cheer, chant, dance, jumps, tumbling, and overall enthusiasm, voice, and spirit."
The cheer program hopes the tryouts will be another step growing the program.
"Our goal for the program is to continue to cultivate the growth and skills that we have seen in the last few years, while also creating role models and student leaders within our high school," Scott said. "Cheerleaders are often who other students look to for school spirit regarding athletics, band, fine arts  and other extracurricular programs within a school, and their job is to promote support among the student body for their fellow peers."
As spirit leaders for the entire school, cheerleaders work long hours beyond the sidelines of a football game.
"Cheerleading takes tons of hard work," senior Alyssa Luke said. "Cheerleading doesn't just start and end when football season comes around. Our practices will be long and physically demanding, as well as performing during football games to prepare for the upcoming competitions. Once competition season is over, we cheer during the basketball games, and tryouts start right up again." 
Mental and physical strength are assets to succeeding in not just making the team but strengthening the team. 
"Physically, everyone needs to be very aware of their motions," sophomore Skyler Horton said. "Your moves can get sloppy without practicing, and mentally they just need to not let the term 'cheerleader' get to their head and feed their ego." 
The devotion put into practicing and perfecting a skill will strengthen the chance of making the team and surpassing the competition. 
"You have to put all of your effort into every move you do," sophomore Maddison Carrasco said. "Otherwise you won't improve on the skill you're trying to perform. Also, you need to keep practicing and working on your skills constantly to remain prepared for every opportunity." 
Preparation is key to these student athletes standing a chance at making this upcoming cheer team. 
"I am prepared for cheer tryouts," sophomore Akeyah Gardin said. "But I still stretch, work on performing my jumps, and run after school most days to stay in shape and better chances at making the cheer team." 
The cheer squad will continue to grow as long as the members of the squad remember what is important.
"Students who are trying out for the squad need to remember this above all: if you have a desire to support your fellow peers, you love to be part of a group who is enthusiastic and outgoing, and you want to be a student leader in our school, please come try out," Scott said. "We want Willis High School cheerleaders who not only bleed purple, but can also pass that love for the Wildkats onto others around them!"
Leave a Comment
Donate to The Voice of the Wildkats
Your donation will support the student journalists of Willis High School. Your contribution will allow us to purchase equipment and cover our annual website hosting costs.
About the Writer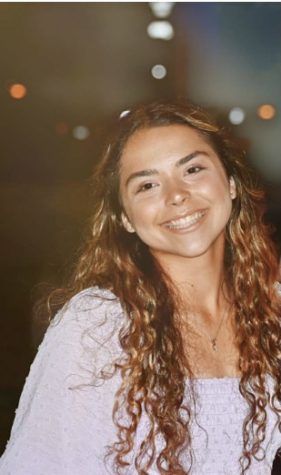 Hannah Hartman, VOW staff
Hannah is a senior on the Willis Varsity softball team. She is a member of NHS and an editor on the yearbook and newspaper staff. She plans to continue...